Lemorn Tooling OÜ

,

Estonia

,

Tallinn

,

Lasnamäe linnaosa, Majaka tn 26

,

11412
Tohnichi Manufacturing Co., Ltd.
Ever since its establishment in 1949,
Tohnichi Manufacturing
has specialized in bolt and screw tightening and torque measurement, always aiming for greater precision, easier use, and faster operation. High Quality Tohnichi products are produced from factories in Omori Tokyo, Kofu Yamanashi and Tsukuba Ibaraki.
Through bolt tightening technology, Tohnichi contributes to the creation of a safer world by helping to obtain the highest level of product safety in transportation, information technology and many other fields that affect our daily lives. We also are able to provide additional services including: theoretical information, application assistance, training seminars and testing facilities.
Tohnichi strives to create innovative products beyond our customers' expectations. We are constantly developing new products that are at the forefront of technology, making Tohnichi the leader of innovative torque wrenches and screwdrivers in the world.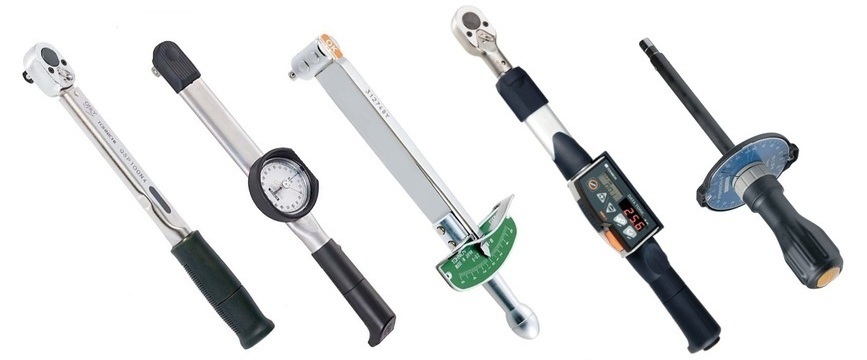 Tohnichi offers highly accurate torque wrenches, screwdrivers, and testers, which contribute to the overall value for our customers. Tohnichi provides a large variety of torque equipment. There are hundreds of torque wrenches in catalogue and more than 10,000 kinds of specialty models. We respond to our customers who desire tightening and measuring work effectively and ideally. By implementing bolt tightening systems our customers increase their productivity, product quality, worker efficiency, and their overall product reliability.
Our services are geared towards the complete resolution of user problems regarding bolt and screw tightening or torque measurement. Please use our services for any matters related to tightening of screws and measurement of torque. I am sure we will be of use to you for improving quality. The 21st century is one of safety and environmental conservation, and Tohnichi Manufacturing stands ready to respond to your needs with a high level of comprehensive services.
Tohnichi product includes:
— Interchangeable Head Torque Wrenches
— Torque Measuring Equipment
— Force Measurement Instrument
MT70N SH27DX36 MTQL140N SP120N2X30-MH SP67N2X22-MH SP120N2X27-MH SP120N2X30 SP67N2X22 SP120N2X27 DBE700N-S RTD120CN LTD1000CN CL10Nx8D SH8DX5,5 SH8DX6 SH8DX8 SH8DX10 SH8DX11 SH8DX12 LTD1000CN SH15Dx30 handle (for DB6N4-S) 01T50576 DB6N4-S LTD1000CN 03T04231 for QLE2100N2 02T04763 for QLE2100N2 QSP200N4 QSP280N3 QSP420N SH12DX12 SH12DX17 CSP420Nx22D SH15DX17 QH22D RH15DX16 RH15DX17 QL2N QL2N-MH SH32DX30 SH32DX32 SH32DX36 SH32DX41 F190N СЕМ100N3Х15D-G-BTS СЕМ360N3Х22D-G-BTS QL25N5 CL140NX15D SH15DX12 SH15DX27 SH15DX30 SH15DX32 FTD10CN-S FTD50CN2-S CL50Nx15D SH15DX19 SH15DX24 SH15DX27 SH15DX30 QH15D-3/8 CL100Nx15D AH15D2X30 CL200Nx19D SH19DX17 SH19DX19 SH19DX22 SH19DX24 SH19DX27 SH19DX30 SH19DX32 SH19DX34 SH19DX36 SH19DX41 CL15Nx8D-MH SH8DX10 SH8DX19 DB200N-S DB3N4-S SH10D-4X10N CLE850N2x32D SH32DX55 RH32DX55 CL420Nx22D SH22DX36 RH22DX36 SH22DX41 RH22DX41 SH15DX32 LTD1000CN QLE1400N2 DB12N4-S QSP1,5N4 26RTD STC50CN2-G FTD10CN-S FTD50CN2-S QH15D RH15DX16 RH15DX17 RH15DX24 RH15DX27 RH15DX18 SH15DX18 CL100Nx15D CDB7N4x8D-S SP19N2x10 DBE850N-S QLE1400N2 SP67N2x22 SP120N2X27-MH SP120N2X30-MH SP120N2X32H-MH DB1,5N4-S DB50N-S DB25N-1/4-S DB1,5N4-S RH15DX24 QL100N4-MH T700N-S SH12DX12 SH8DX19 DBR6000N-S 04T79026 (PIN, HEAD QLE1400N2) 05T79026 (PIN, HEAD QLE2100N2) ATG12CN-S CLE1200NX32D SH32Dx46 SH32Dx50 SH32Dx55 SH32Dx60 150QL-MH 50CL-MH 30DB4-S SH8DX8 SH8DX12 RH8DX8 RH8DX12 SH8DX8 CDB25Nx10D-S CDB100Nx15D-S CDB420Nx22D-S Cat.N.39 RH10DX8 RH10DX10 RH15DX12 RH15DX13 RH15DX14 RH15DX16 RH15DX17 RH22DX19 RH22DX22 RH22DX24 RH22DX27 RH22DX30 DH10D DH15D DH22D SH10DX7 SH10DX8 SH10DX10 SH10DX13 SH15DХ1-1/8 SH15DX12 SH15DX13 SH15DX14 SH15DX16 SH15DX17 SH15DX19 SH15DX22 SH15DX24 SH15DX27 SH22DX19 SH22DX22 SH22DX24 SH22DX27 SH22DX30 SH22DX32 SH22DX34 SH22DX36 SH22DX41 SH22DX46 LTD2000CN2 CL2Nx8D SH8DX8 CDB7N4x8D-S SH8DX8 SH8DX6 QH10D-1/4 LTD120CN FTD400CN2-S RTD120CN QH10D-1/4 CL280Nx22D-MH     SH22DX32  SH22DX34  SH22DX36  SH22DX41  SH22DX46 SH22DX50  STC200CN2-G DBE2800N-S FTD200CN2-S FTD100CN2-S CEM850N3X32D-G-WF        CEM360N3x22D-G-WF       CEM50N3x12D-G-WF      QL5N QL10N QL50N QLE550N2 QLE750N2 QLE1000N2 DB1.5N4-S DB3N4-S DB6N4-S DB12N4-S DB25N-S DB50N-S DB100N-S DB200N-S DB280N-S DB420N-S DBE700N-S DBE1000N-S DBE1400N-S DB1.5N4-S DB50N-S DBE700N-S DBE1000N-S CL10Nx8D CL50Nx12D CL50Nx15D CLE850N2x32D SH8DX17 SP38N2X22 CSP25N3X10D SH10D-4X10N SH10DX12N  FTD400CN2-S FTD200CN2-S CDB50Nx12D-S QLE1400N2 00T16065C RTD30CN RTD60CN QL5N DBE1400N-S DB50N-S QLE1400N2 01T08491 CDB420NX22D-S PCL10NX8D SH8DX6 SH8DX8 SH8DX10 DBE2800N-S DB280N-S SH27Dx41 RH27DX41 PHLE850N2 CLE1200N2x32D CLE750N2x27D T4200N-S T180N-S SH8DX8 SH8DX10 SH8DX12 SH8DX14 SH8DX17 SH8DX19 SH27Dx41 RH27DX41 PHLE850N2 CLE1200N2x32D CLE750N2x27D F46N CL2Nx8D SH8DX8 SH8DX14 SH8DX16 SH8DX17 SH8DX19 QL10N RH12DX17 DH22D PCL25NX10D SH10DX19 QL2N QL5N QL15N QL25N5 QL50N QL100N4 QL200N4 QL420N QLE550N2 QLE750N2 QLE1000N2 QLE1400N2 QLE2100N2 SH10D-4X10N LTD120CN QL15N QL50N QL200N4 QL420N QLE750N2 QLE2100N2 150QL-MH 50CL-MH 30DB4-S 450DB3-S SH8DX8 SH8DX12 RH8DX8 CLE850N2x32D QH32D SH32Dx46 SH32Dx55 RH8DX12 ATG045CN BTG60CN-S 03T05517 00T25618E 11T05515 CL420Nx22D QLE1400N2 RH22DX32 RH22DX36 RH22DX41 QH22D SH8Dx10 SH8Dx13 СЕМ20N3x10D-G FH22Dx75 FH22Dx85 CSP50N3X12D QSP6N4 QSP12N4 QSP25N3 QSP50N3 QSP100N4 QSP140N3 SH12D X 11/16 SH15D X 18 SH15Dx27 SH15Dx30 SH15Dx32 RTD120CN LTD500CN LTD1000CN FTD100CN2-S FTD200CN2-S FTD400CN2-S DBE2100N-S SH22Dx41 CL420Nx22D СЕМ20N3x10D-G RH19DX24 CLE1200N2x32D QL25N-MH QSP420N QSP50N3 QSP200N4 QSP25N3 QSP280N3 CLE550N2x27D SH27DX30 SH27DX34 CDB50Nx12D-S SH12DX13 PHL420N QL25N5-1/4 CL2Nx8D SH8DX8 SH8DX10 SH8DX12 SH8DX13 SH8DX14 SH8DX17 SH8DX19 SH8DX21 SH8DX24 BTG60CN-S LTD1000CN PHL420N RTD120CN WQL280N CSP200N3x19D QL100N4-MH SH10DX14 SH10DX17 SH10DX19 SH10DX22 SH10DX24 CL200Nx19D QL25N-MH CLE550N2x27D SH27DX30 SH27DX34 QSPLS25N3 931 QL15N-MH LTD1000CN BTG60CN-S 20QL-MH QL25N-MH CL140NX15D SH10DX19 SP38N2x22 02T26243 saw head QL25N5 00T16061B->changed 00T03356B ratchet assembly QL25N5 FH22DX75 FH22DX85 DBE2800N-S CSP200N3x19D SH19DX36 DB50N-S DB12N4-S LTD120CN CL100Nx15D SH15DX17 SH15DX19 SH15DX22 SH15DX27 SH15DX32 CLE550N2x27D SH27DX50  CL10NX8D-MH           SH8DX1/4       QH8D           BIT CAT N 39 RH10DX8 RH10DX10 RH15DX12 RH15DX13 RH15DX14 RH15DX16 RH15DX17 RH22DX19 RH22DX22 RH22DX24 RH22DX27 RH22DX30 SH10DX7 SH10DX8 SH10DX10 SH10DХ13 SH15DХ1-1/8 SH15DX12 SH15DX13 SH15DX14 SH15DX16 SH15DX17 SH15DХ19 SH15DХ22 SH15DX24 SH15DX27 SH22DX19 SH22DX22 SH22DX24 SH22DX27 SH22DX30 SH22DX32 SH22DX34 SH22DX36 SH22DX41 SH22DX46 DH10D DH15D DH22D CDB25NX10D-S CDB100NX15D-S CDB420NX22D-S LTD2000CN2 CL100Nx15D CL420Nx22D RH15Dx17 RH15Dx19 RH15Dx22 RH15Dx24 RH22Dx19 RH22Dx24 QH15D QH22D SH15Dx17 SH15Dx19 SH15Dx22 SH15Dx24 SH22Dx19 SH22Dx24 SH22Dx27 SH22Dx46 RTD260CN CL420NX22D SH22Dx41 SH22Dx36 SH22DX32  SH22Dx27 CDB50NX12D-S CDB300NX22D-S SHI2DX13 SH12DX14 SH12DX16 SH12DX17 SH12DX19 SH12DX21 SH12DX22 SH12DX24 SH12DX27 SH22DX19 SH22DX22 SH22DX24 SH22DX27 SH22DX30 SH22DX32 SH22DX34 SH22DX36 SH22DX41 SH22DX46 SH22DX50 SH22DX55 QLE1400N2 DB6N4-S SH12DX12 SH15DX21 SH15DX14 CL25N5x10D QSP50N3-MH QL10N SH10DX12 QLE1000N2 QLE550N2 PHLE850N2 QSPLS50N3 WA5219K  930 CL420Nx22D SH22DX30 SH22DX36 CLE1200N2x32D SH32DX55 SH32DX60 SH8DX17 SH8DX19 SH8DX14 CL10NX8D DB12N4-S RTD60CN DB50N-S STC50CN2-G STC200CN2-G STC400CN2-G CEM50N3x12D-G NTD120CN CEM50N3x12D-G DBE850N-S RTD120CN SH10D-4X10N SP19N-4X10N CSP100N3X15D-MH AH15D2X36 CSP200N3x19D SH19DХ36 QSP420N RTD500CN RTD120CN QSP420N DB12N4-S CL50Nx12D SH12Dx12 SH12Dx24 RSP310N2x30 DQLE750N2 DBE1400N-S CL140Nx15D SH15DX26 DBE1400N-S QSP200N4 QLE1400N2 DB6N4-S SH8DX19 QLE750N2 QLE1000N2 DB1.5N4-S DB3N4-S DB6N4-S QL5N QL10N DB100N-S DB200N-S QLE1400N2 SP160N2X41 SP220N2X34 QSP140N3 DB420N-S DB280N-S DB6N4-S DB12N4-S RTD120CN RTD60CN 08T50449 00T16061U 02T48017 00T48012В STC50CN2-G STC200CN2-G STC400CN2-G STC200CN2-G DB1.5N4-S DB12N4-S DB100N-S SH15Dх19 RH15Dх19 DH15D QH15D CL140NX15D-MH RH15DX17 CL100NX15D-MH QLE2800N2 CDB14N4x8D-S CDB25NX10D-S RSP310N2X30 SH19DX22                                SH19DX32                                SH19DX36                                Needle 00T08496B CL50Nx12D AH12Dx36 CEM360N3X22D-G CPT280X22D-G 05T50449 00T16061W parts for QSP140N3 (S/N 272168V) DB25N-S DB50N-S RTD120CN QLE2800N2 DBE850N-S DBE560N-S QL420N QL420N DB6N4-S  DB12N4-S    CLE1200N2x32D CLE750N2x27D SH27DX30 SH27DX32 SH27DX36 CL50Nx12D AH12Dx36 SH19DX24 CSP100N3x15D RH15DX13 150CL-MH HH8D QH8D PHL280N PHL420N CLE850N2x32D SH32Dx55 SH32Dx60 SH8DX10 SH8DX11 SH8DX12 SH8DX13 SH8DX14 SH8DX16 CDB14N4x8D-S CDB25Nx10D-S QLE1400N2 DB6N4-S DB3N4-S DB1.5N4-S SH19DX22 SH19DX32 SH19DX36 DB200N-S DB50N-S DB6N4-S DOTE1000N4-G DOTE1000N4-G-MD2 MD2-SET-LC DOTE100N4-G TDT600CN3-G TF1000N TCC1000N2 QSPLS200N4 QLE1000N2 QL200N4 QL420N SH15Dх32 SH19DX19 SH22DX19 SH8DX19 SH22DX36 CLE550N2x27D SH27DX36 QLE1400N2 SF12N SF6N SF6N QSPLS200N4 QL200N4 150CL-MH HH8D QL50N DB25N-S DB50N-S DBE1000N-S QL100N4-MH QL280N-MH SF12N SP67N2X22-MH SP67N2X27-MH SP120N2X30-MH SP120N2X27-MH SP38N2x19-MH RSP38N2x13 SH15Dx30 SH15Dx32 SP67N2X22-MH QLE1400N2 QL280N-MH QLE1400N2 RTD120CN CL140NX15D-MH CLE850N2x32D SH32DX55 SH32DX60 CL280Nx22D SH22DX24 SH22DX36 SH22DX46 CL200Nx19D CL25N5x10D QL10N-MH CL420Nx22D RH22Dx46 QSP50N3 QSP25N3 QSP50N3-MH QSP25N3-MH SH10Dx14 QSP50N3-MH SH15DX22 SH15DX24 CSP12N4x8D SH8DX13 RTD15CN RTD30CN RTD60CN QL100N4-MH QL140N CLE550N2x27D SH27DX30 SH27DX34 CL25Nx10D- MH CL200Nx19D CL100Nx15D-MH RTD500CN CL15Nx8D-MH CL15Nx8D QSPLS50N3 WA5219K 930 RTD15CN RTD60CN CL5Nx8D CL15Nx8D CDB100Nx15D-S QH8D QH15D SH8DX10 SH15DX13 SH15DX16 SH15DX18 QSPLS50N3 WA5219K 930 CSP6N4X8D CSP50N3X12D CSP50N3X15D CSP140N3X15D CSP280N3X22D QSP3N4 QSP6N4 QSP12N4 QSP25N3 QSP50N3 QSP100N4 QSP140N3 QLE550N2 QLE1000N2 SH8D X 10 SH10D X 17 SH10D X 3/8 SH10D X 7/16 SH12D X 10 SH12D X 13 SH12D X 16 SH12D X 17 SH12D X 18 SH12D X 21 SH12D X 22 SH12D X 27 SH15DX3/4 SH15D X 24 SH15D X 27 SH15D X 3/4 SH15D X 30 SH19D X 36 SH22D X 41 SH19DX1-1/4 SH12DX8 QSP25N3 QSP50N3 QSP100N4 QSP140N3 CL200Nx19D CL25N5x10D SH19DX24 SH19DX27 SH19DX30 SH19DX32 SH19DX41 DH19D DH10D QL420N QL25N5 CL50Nx12D CL50Nx15D DB12N4-S RTD30CN RTD60CN CL50Nx12D SH15DX17 SH15DX18 SH15DX19 SH15DX22 SH15DX24 SH15DX27 SH15DX32 PHLE850N2 DQLE750N2 CEM360N3X22D-G CEM10N3X8D-G CLE550N2x27D SH27DX30 SH27DX34 CEM10N3x8D-G CSP6N4X8D CSP50N3X12D CSP50N3X15D CSP140N3X15D CSP280N3X22D QSP3N4 QSP6N4 QSP12N4 QSP25N3 QSP50N3 QSP100N4 QSP140N3 QLE550N2 QLE1000N2 SH8DX10 SH10DX17 SH10DX3/8 SH10DX7/16 SH12DX10 SH12DX13 SH12DX16 SH12DX17 SH12DX18 SH12DX 21 SH12DX 22 SH12DX 27 SH15DX3/4 SH15DX24 SH15DX27 SH15DX30 SH19DX36 SH22DX41 SH19DX1-1/4 CL50Nx12D SH12DX8 QSP50N3 QSP25N3 Needle 00T12088A QSP140N3 CSP25N3X10D QSP200N4 QSP100N4 QSP50N3 CL50NX12D SH12DX17 QSP100N4-3/8 SH12DX12 SH10DX10 CL100NX15D SH15DX17 CL25N5X10D Dial gauge assembly 00T38056A DBR4500N-S  PHL140N SCL50N-9x12 PHL420N CL200Nx19D-MH SH19DX30 SP160N2X41 SP220N2X34 QSP140N3 PHLE850N2 50CL-MH 100L-MH SH8DX5.5 SH8DX8 SH8DX10 12RTD CL5NX8D-MH CL10NX8D-MH CEM360N3X22D-P CEM850N3X32D-P CEM50N3X12D-P DQLE750N2 SP8N2X27 QSP140N3 CSP25N3X10D QSP200N4 QSP100N4 QSP50N3 CL50NX12D SH12DX17 QSP100N4-3/8 SH12DX12 SH10DX10 CL100NX15D SH15DX17 CL25N5X10D SH22DX50 SH22DX55 QL2N 930 DB12N4-S DB50N-S DB420N-S PCL200NX19D SH19DX17 SH19DX19 SH19DX22 SH19DX24 SH19DX27 SH19DX30 LTD120CN DBE2800N-S QL280N-MH LTD120CN LTD260CN SH22DX41 PHL420N 06T50121 50030084 -> 050030084? 03T50539 00T500106A 00T500106B 04T50267 07T50410 no.500 (LS cord) WF6215 1800QL4LS 1800QL4LS-MH 150QLMS-MH QLE550N2 DQL200N2 CDB7N4x8D-S SH8DX14 SH8DX24 SH8DX10 QL5N-MH CLE1200N2x32D SH32DX46 SH32DX50 SH32DX55 SH32DX60 SH19DX32 SH19DX36 SH15DX14 SH15DX17 SH15DX19 SH15DX22 SH15DX24 SH15DX27 QH15D QH19D CL200Nx19D CL100Nx15D-MH CL50Nx15D AMRD1CN MTD5MN MTD10MN FTD2CN-S FTD10CN-S FTD50CN2-S FTD400CN2-S LTD2000CN2 SH15DX16 SH15DX18 SH15DX21 CLE850N2X32D RH32DX55 SP38N2X22 RTD260CN CTA850N2X32D CTA1200N2X32D CTB50N2X12D-G SH22DX55 SH22DX46 SH19DX24 SH19DX27 SH19DX36 SH19DX22 SH19DX32 06T50121 50030084 -> 050030084? 03T50539 00T50106B 04T50267 07T50410 no.500 (LS cord) WF6215 DB25N-1/4-S QL200N4-MH SF12N MPQL200N4 1782 775 2786 776 2705 T180N-S CSP50N3x15D SH15DX36 SP160N2X41 CSP280N3x22D SH22DX50 SH19DX36                                                              SH19DX24                                                                   SH19DX27                                                                    SH22DX46                                                                 SH22DX55                                                     SH22DX19      T180N-S DB50N-S DBE700N-S QL25N5-1/4 CSP1.5N4X8D SH8DX8 CSP1.5N4X8D SH8DX8 CLE850N2X32D RH32DX55 CLE850N2X32D RH32DX55 PH15DX350 CL100Nx15D DB100N-S DB200N-S PHL420N CEM50N3X12D-G CEM100N3X15D-G CEM200N3X19D-G CEM360N3X22D-G SH15DX32 SH19DX36 DB420N-S DB50N-S RH15Dx14 RH15Dx24 RH22Dx41 SH15Dx27 SH15Dx22 QH15D RH22Dx46 QH22D SH15Dx19 SH22Dx41 CDB100Nx15D-S SH15Dx12 SH22Dx46 CDB420Nx22D-S QH15D-3/8 SH15Dx17 SH22Dx55 RH15Dx22 SH10Dx12 SH22Dx27 SH22Dx22 SH22Dx30 RH15Dx12 SH22Dx32 SH22Dx50 CDB25Nx10D-S RH10Dx12 QH10D SH22Dx36 A180N3 AC180N3 TCC500N2-G TDT600CN3-G SH15Dх22 SH15D×24 SH15DX16 SH15D×27 SH15Dх36 DBE560N-S SH8DX10 SH8DX7 SH8DX8 SH8DX5.5 SH8DX6 SH8DX10 SH8DX12 SH10DX11 SH12DX10 SH12DX11 SH12DX12 SH12DX13 SH12DX16 SH12DX18 HH10DX5 HH10DX6 HH10DX8 HH12DX6 HH12DX8 DH10D DH12D QH12D QL2N-MH QL5N-МН CL2Nx8D CL2Nx8D-MH CL5Nx8D QL100N4-3/8 QL100N4 QL100N4-MH QL50N RTD120CN RTD500CN BIT Cat 39 RH10Dx8 RH10Dx10 RH15Dx12 RH15Dx13 RH15Dx14 RH15Dx16 RH15Dx17 RH22Dx19 RH22Dx22 RH22Dx24 RH22Dx27 RH22Dx30 SH10Dx7 SH10Dx8 SH10Dx10 SH10Dx13 SH15DX1-1/8 SH15Dx12 SH15Dx13 SH15Dx14 SH15Dx16 SH15Dx17 SH15Dx19 SH15Dx22 SH15Dx24 SH15Dx27 SH22Dx19 SH22Dx22 SH22Dx24 SH22Dx27 SH22Dx30 SH22Dx32 DH10D DH15D DH22D CDB25NX10D-S CDB100NX15D-S ATG12CN-S RTD120CN RTD500CN DB6N4-S DB25N-S CL100NX15D CL100NX15D-MH QL100N4-MH TDT60CN3-G RTD120CN CL2Nx8D CL10Nx8D SH8DX5.5 SH8DX6 SH8DX7 SH8DX8 SH8DX10 SH8DX11 SH8DX12 SH8DX1/2 SH8DX1/4 SH8DX3/8 Т1000N-S SСDB100N-9x12-S 150QLMS-MH FTD200CN2-S FTD5CN-S CSP100N3x15D-MH QSP100N4 QSP140N3 CL100Nx15D CL420Nx22D SH19DX24 SH19DX27 SH19DX36 SH22DX19 SH22DX46 SH22DX55 A180N3 QL10N 160FTD2-S QH15D DB25N-S SH19DX41 CEM50N3X12D-G CEM100N3X15D-G CEM200N3X19D-G CEM360N3X22D-G CL10NX8D 160FTD2S BIT Cat 39 RH10Dx8 RH10Dx10 RH15Dx12 RH15Dx13 RH15Dx14 RH15Dx16 RH15Dx17 RH22Dx19 RH22Dx22 RH22Dx24 RH22Dx27 RH22Dx30 SH10Dx7 SH10Dx8 SH10Dx10 SH10Dx13 SH15DX1-1/8 SH15Dx12 SH15Dx13 SH15Dx14 SH15Dx16 SH15Dx17 SH15Dx19 SH15Dx22 SH15Dx24 SH15Dx27 SH22Dx19 SH22Dx22 SH22Dx24 SH22Dx27 SH22Dx30 SH22Dx32 DH10D DH15D DH22D CDB25NX10D-S CDB100NX15D-S DQLE750N2 QL5N QL200N4 SH15Dx13 SH15Dx16 SH15Dx17 SH15Dx18 SH15Dx22 CL25Nx10D- MH TCF20CN CD5 HH8D RTD120CN RH15Dx13 RH15Dx16 RH15Dx17 RH15Dx18 RH15Dx19 RH15Dx22 RH22Dx24 RH22Dx27 RH22Dx30 RH22Dx36 RH22Dx41 RH22Dx46 QH15D QH22D SH22Dx19 SH22Dx22 SH22Dx27 SH22Dx30 SH22Dx36 SH22Dx41 SH22Dx46 SH22Dx50 CL420NX22D ATG6CN-S QL200N4-MH QL100N4-MH QL50N-MH SH15Dх17 DQLE750N2 QSP200N4 CSP12N4x8D SH8DX13 QSP25N3 CL15Nx8D SH8DX8 SH8DX19 210 211 212 QSP100N4 QSP100N4-3/8 QSP50N3 QSP200N4 CSP140N3X15D RQH15DX14 RQH15DX17 QL280N-1/2 RH15Dx14 RH15Dx24 RH22Dx41 SH15Dx27 SH15Dx22 QH15D RH22Dx46 QH22D SH15Dx19 SH22Dx41 CDB100Nx15D-S SH15Dx12 SH22Dx46 CDB420Nx22D-S QH15D-3/8 SH15Dx17 SH22Dx55 RH15Dx22 SH10Dx12 SH22Dx27 SH22Dx22 SH22Dx30 RH15Dx12 SH22Dx32 SH22Dx50 CDB25Nx10D-S RH10Dx12 QH10D SH22Dx36 CEM50N3X12D-G CEM100N3X15D-G CEM200N3X19D-G TCF20CN DBE1000N-S CSP6N4X8D RH8DX8 SH10D-4x10N SH10Dx12N CSP25N3x10D YCL40N2X12D CEM10N3Х8D-G-BTS CEM20N3X10D-G-BTS CEM100N3X15D-G-BTS CEM360N3X22D-G-BTS RTD120CN CEM50N3X12D-G CEM100N3X15D-G CEM200N3X19D-G SF70CN SH8DX16 SH8DX19 LTD1000CN LTD2000CN2 QSP100N4 QSP100N4-3/8 QSP50N3 QSP200N4 CSP140N3X15D RQH15DX14 RQH15DX17 DB50N-S SH10D-4X10N SH10DX12N CSP25N3x10D CSP25N3x10D CL10Nx8D-MH SH8DX13 SH8DX17 SH8DX19 CL15Nx8D SH8DX16 RSP120N2X19 without charge and Certificate CEM10N3X8D-G-BTS CLLS25N5X10D CL10Nx8D-MH QL420N TCF20N without CD5 QLE1400N2 QL100N4 DBR4500N-S QSP50N3 QL100N4 QL200N CL50Nx15D DB12N4-S CL100Nx15D-MH SP8N2X27 Saw head 05T50449 Ratchet assembly 00T16061W->00T50319A Saw head 08T50449 Ratchet assembly 00T50507С (old version 00Т16061U) Saw head 02T48017 Ratchet assembly 00Т48012В Ratchet assembly 00T79011A (QLE1000N2) is it possible to order only ball and spring ? Can we install new ball and spring instead of the lost ones,? CLE550N2X27D SH27DX30 SH27DX34 CL50NX15D-MH AH15D2X30 CL5Nx8D CLE550N2X27D SH27DX30 SH27DX34 QLE2100N2 DBE1000N-S SH22DX41 DBE2800N-S RTD60CN Ratchet assembly 00T79011A (QLE1000N2) QL10N-МН QL140N-MH QSP25N3 RTD260CN RTD500CN FTD200CN2-S CSP25N3x10D SH22Dx22 RTD120CN QL50N QL50N-MH RTD120CN й QL50N-MH FTD50CN2-S FTD20CN-S DB12N4-S QSP50N3 QSP50N3 QL420N Saw head 05T50449 Ratchet assembly 00T16061W->00T50319A Saw head 08T50449 Ratchet assembly 00T50507С (old version was 00Т16061U) Saw head 02T48017 Ratchet assembly 00Т48012В QLE1400N2 QLE750N2 QL10N SH22DX32 RTD15CN DBE700N-S RTD60CN DB25N-S spare parts for QLE1400N2 Saw head 04T78559 Spring ratchet 10T03405 Cam 01T79046 Lever , ratchet 10T04762 Ratchet assembly 00T79012A Screw 04T79033 1set how many pcs? MTD5MN QL280N-1/2 SH10D-4X10N QSP1.5N4 QSP3N4 QSP6N4 QSP12N4 QSP25N3-1/4 QSP50N3 QSP100N4 QSP200N4 QSP280N3 QSP420N Needle 00T12088A DB Head locker 02T07409 for CL50NX12D Spring 01T07410 (id936253H ) Could we replace locker and spring ourselves? QL5N-МН QL420N                                                             QL280N                                                  CL420NX22D СDВ100NХ15D-S SН15DХ19 СSР420NХ22D SН15DХ24 CL2Nx8D-MH CL10Nx8D-MH SH8DX8 SH8DX12 SH8DX14 SH8DX17 SH8DX19 SH8DX22 SH8DX8 SH8DX10 SH8DX12 SH8DX13 SH8DX14 SH8DX17 SH8DX19 CLE1200N2x32D DB3N4-S  QL50N RTD30CN QL100N4 QL25N5 Head locker 02T07409 for CL50NX12D Spring 01T07410 (id936253H ) CL50NX12D CL100Nх15D СL420Nх22D RH15Dх17 RH15Dх19 RH15Dх22 RH15Dх24 RH22Dx19 RH22Dx24 RH22Dx46 QH15D QH22D SH15Dх17 SН15Dх19 SH15Dx22 SH15Dx24 SH22Dx19 SH22Dx24 SH22Dx27 SH22Dx46 QSP50N3 QH8D SH22DX41 SP8N2X27 QH15D DB25N-1/4-S QL2N QL5N QL25N5 QL50N CDB100Nx15D-S SH15DX12 SH15DX17 SH15DX22 SH15DX24 BP-3R for old model CTB20X10D (or another variant for this old model) SH19DX36 SH22DX46 RH15DX17 socket 3H-12 Cat N 211 socket 3H-14 Cat N 213 SH22DX34 SH22DX36 SH22DX41 SH22DX46 CDB100Nx15D-S CL15Nx8D-MH CLLS25N5X10D QLE1400N2 CDB100Nx15D-S SH15DX19 CL420Nx22D SH22DX24 DB1,5N4-S DB6N4-S DB12N4-S DB25N-S DB50N4-S DB100N-S DB200N-S RTD500CN RTD15CN CL420NX22D QL25N5 SH8DX12 CL15NX8D DBE2100N-S DBE1000N-S DH15D DH22D DB3N4-S DB6N4-S DB12N4-S DB25N-S DB50N-S DB100N-S SF40CN PQL10N PQL25N PQL50N PQL100N4 CTB50N2X12D-G SP8N2X27 СL420Nх22D RH15Dх17 RH15Dх19 RH15Dх22 RH15Dх24 RH22Dx19 RH22Dx24 RH22Dx46 QH22D SH15Dх17 SН15Dх19 SH15Dx22 SH15Dx24 SH22Dx19 SH22Dx24 SH22Dx27 QL140N-MH QH8D DH19D AH12DX36 SH15DХ17 SH10DХ19 Dial gauge assembly 00T19476A RATCHET ASSEMBLY 00T79013A for QLE2100N2 CDB420Nx22D-S QL200N4 BTM400K CDB420NX22D-S DBE850N-S AH15D2X36 SH15DX12 SH22DХ19 SH22DX22 SH22DX36 SH22DX41 SH22DX50 QL280N AH10DX26 SH10DX18 SH10DX19 SH10DX21 SH10DX22 930 CL2Nx8D-MH SH8DX16 SH8DX19 RTD15CN RTD30CN QL5N DB50N-S QL25N5 QL420N CL420NX22D RTD500CN CL25N5X10D CL25N5X10D-MH CL10Nx8D-MH QL200N4 SF70CN 00T79013A ratchet assembly 1.5RTD CDB100Nx15D-S SH15DX19N notched QH15D QSP50N3 QSP25N3 DB200N-S CL420NX22D QL420N QH15D CL15NX8D QSP100N4-3/8  CTB50N2X12D-G CTB200N2X19D-G SH15DX19 FTD200CN2-S PQL10N DB200N-S QL25N5-1/4 CL280Nx22D SH22DX24 SH22DX27 SH22DХ30 SH22DX32 SH22DX36 SH22DX41 QSP100N4 LTD1000CN RTD60CN DB3N4-S DB6N4-S What is head locker (pos.2) for CL50NX12D id936253H 01T07409 or 01T50678? What is spring (pos.3) for CL50NX12D id936253H 01T07410 or 01T50679 Headlocker 01T50678 Spring locker 01T50679 LTD260CN QSP25N3 QSP50N3 QLE2100N2 CL50Nx15D CL100Nx15D QLE2100N2 RTD60CN SH8DX5.5 SH8DX6 SH8DX8 SH8DX10 SH8DX11 SH8DX12 SH8DX17 SH8DX21 SH8DX22 SH8DX24 QH19D QSP25N3 QSP50N3 CL15Nx8D-MH SH8DX12 DBE2100N-S CEM100N3x15D-G TDT600CN3-G TDTCL600CN DB1,5N4-S CEM50N3X12D-G-BTA CEM100N3X15D-G-BTA TDMS-E Battery pack BP-5 RTD500CN QL25N5-1/4 CSP100N3x15D CSP200N3x19D CSP420Nx22D CSP280N3x22D CSP50N3x15D CSP140N3x15D CSP25N3x10D SH15Dx3/4 SH19Dx1-3/8 SH22Dx36 SH22Dx41 SH19Dx41 SH19Dx1-1/2 SH15Dx1-1/2 SH15Dx1-1/8 SH15Dx15/16 SH15Dx1-3/8 SH15Dx13/16 SH22Dx32 SH10D-7/16 QL420N CL420NX22D CSP140N3X15D-MH CSP200N3x19D RTD500CN CL50NX15D SH15Dх19 SH15DX13 SH15Dх22 DB12N-S DB3N4-S DB6N4-S DB50N-S spare parts for QLLS200N4 03T50121 locker for QLLS200N4? 050030084 pin 03T50539 washer 00T50106B grad.sup nm 04T50267 cover grad.sup 07T50410 screw no.500 (LS cord) WF6215 04T50538 cover main scale 02T48017 saw head 02T48013 cover head CL15NX8D HH8D QSP140N3 QSP280N3-1/2 QSP280N3 CSP140N3X15D QSP50N3 RTD120CN RTD30CN RTD60CN QL25N5-MH QL100N4 RH10Dx8 SH10Dx10 SH15Dx12 SH15Dx13 SH15Dx14 SH15Dx17 SH15Dx19 SH15Dx22 SH15Dx27 DB25N-1/4-S CDB14N4X8D-S DB12N4-S 6BTG-S (0.6-6.0 Kgf*cm) RH15DX17 RH15DX19 CL140NX15D-MH CLE1200N2x32D SH32DX60 DB6N4-S BTG60CN-S ( 6-60 cNm) SH19DX41 RH15Dх13 RH15Dх16 RH15Dх17 RH15Dх18 RH15Dх19 RH15Dх22 RH22Dх24 RH22Dх27 RH22Dх30 RH22Dх36 RH22Dх41 RH22Dх46 QH15D QH22D SH15Dх13 SH15Dх16 SH15Dх17 SH15Dх18 SH15Dх22 SH22Dх19 SH22Dх22 SH22Dх27 SH22Dх30 SH22Dх36 SH22Dх41 SH22Dх46 SH22Dх50 QH22D RH15Dх22  CEM20N3X10D-G DB100N-S DB12N4-S DB200N-S DB25N-S DB280N-S DB420N-S DB50N-S DB6N4-S DBE1000N-S DBE560N-S CL25N5x10D QH10D PHL420N SH22DX50 DB25N-S DB280N-S SH15Dx14 DBE1000N-S DBE560N-S QL140N RTD15CN QL420N QLE1400N2 QL280N CDB25Nx10D-S CDB100Nx15D-S CDB420Nx22D-S QH10D QH15D QH15D-3/8 QH22D     RH15Dx14 RH15Dx17 RH15Dx19   RH15Dx22   RH15Dx24   RH22Dx19   RH22Dx22   RH22Dx24   RH22Dx27   RH22Dx30   RH22Dx32   RH22Dx36   RH22Dx41   SH15Dx24   SH22Dx19   SH22Dx22   SH22Dx24   SH22Dx27   SH22Dx30   SH22Dx32   SH22Dx36   SH22Dx41   SH22Dx50   SH22Dx55   RH15Dx22   QH22D     CDB25Nx10D-S 6BTG-S (0.6-6.0 Kgf*cm) RTD30CN RTD120CN QLE1400N2 CL15NX8D CL15Nx8D-MH DB50N-S CL100NX15D DBE1000N-S CL280Nx22D-MH CDB420Nx22D-S QH10D QH15D QH15D-3/8 RH15Dx14 RH15Dx17 RH15Dx19   RH15Dx24   RH22Dx19   RH22Dx22   RH22Dx24   RH22Dx27   RH22Dx30   RH22Dx32   RH22Dx36   RH22Dx41   SH15Dx24   SH22Dx19   SH22Dx22   SH22Dx24   f SH22Dx30   SH22Dx32   SH22Dx36   SH22Dx41   SH22Dx50   SH22Dx55   SH15DX18 SH15D×27 SH19DХ41 SH22DX36 SH22DX41 QL280N-1/2 CSP200N3х19D CSP140N3х15D-MH DB25N-1/4-S QL15N-MH Cat N 211 Cat N213 DBE2800N-S CSP100N3x15D CSP200N3x19D CSP420Nx22D CSP280N3x22D CSP50N3x15D CSP140N3x15D CSP25N3x10D SH15Dx3/4 SH19Dx1-3/8 SH22Dx36 SH22Dx41 SH19Dx41 SH19Dx1-1/2 SH15Dx1-1/2 SH15Dx1-1/8 SH15Dx15/16 SH15Dx1-3/8 SH15Dx13/16 SH22Dx32 SH10D-7/16 DB420N-S DB280N-S DB100N-S DB100N-3/8-S DB25N-S CDB200NX19D-S CDB50Nx12D-S CDB25Nx10D-S SH22DX32 SH22DX46 SH19DX19 SH19DX22 SH19DX24 SH19DX27 SH19DX32 SH15DX14 SH15DX17 SH12DX10 SH12DX12 SH12DX14 SH10DX10 CL280Nx22D CL280Nx22D-MH SH8DX19 DBE2800N-S DB420N-S DB280N-S DB12N4-S DBE1000N-S CLE750N2x27D SH27DX46 SH27DX50 RTD60CN DB25N-1/4-S CL140NX15D-MH QL280N-1/2 SH22DX30 RTD60CN QSP280N3-1/2 CSP140N3X15D QSP50N3 QSP200N4 CL140NX15D HH15DX10 CL200Nx19D-MH CL200Nx19D DBE2800N-S ATG1.5CN-S 02T26243 saw head QL25N5 QSP25N3 QSP50N3 QH15D FTD400CN2-S FTD100CN2-S ATG1.5CN-S RH15Dх13 RH15Dх16 RH15Dх17 RH15Dх18 RH15Dх19 RH15Dх22 RH22Dх24 RH22Dх27 RH22Dх30 RH22Dх36 RH22Dх41 RH22Dх46 QH15D QH22D SH15Dх13 SH15Dх16 SH15Dх17 SH15Dх18 SH15Dх22 SH22Dх19 SH22Dх22 SH22Dх27 SH22Dх30 SH22Dх36 SH22Dх41 SH22Dх46 SH22Dх50 main spring for QLE550N2 01T78496 main spring for QLE550N 04T05173 LTD120CN SF1.5N SF3N LTD1000CN CL280Nx22D-MH CL50NX15D SH15Dx30           AH15D2x36           CL5Nx8D SH8Dx5,5 SH8Dx6 SH8Dx7 SH8Dx8 SH8Dx10 SH8Dx11 SH8Dx12 SH8Dx13 SH8Dx14 QH8D HH8D QL2N-MH PHL420N DH10D      DH12D         DH15D         DH19D          DH22D          QH8D           CL280NX22D-MH FH22DX85 QL25N5-1/4 main spring for QLE550N 04T05173 Handle extension for QLE2100N2 00T78947A QH19D  RH15Dx14 CL5NX8D-MH DBE1000N-S DBE1000N-S SEAT 03T50896 (former 03T09483 ( for QL200N4) ASL30N PHLE1300N2  CL5Nx8D SH8Dx24           SH8Dx19       SH8Dx22       SH8Dx21           SH8Dx17          SH8Dx16          QSP6N4 02T26243 saw head QL25N5 TUBE NYLON    04T03420     for  QLE1400N2                                                            04T03420 SCREW SOCKET SET  010060306074 for     QE1400N2 SCREW SOCKET SET 010060356074 for QLE2100N2 SCREW SOCKET SET 01008035607 for QLE 2100N SCREW SOCKET SET  01006035607 for QLE1400N QSP50N3-MH QL280N-MH CL50Nx12D AH12DX36 SH8DX8 CL5Nx8D- MH QL280N-MH CL200Nx19D-MH SH19DX17 SH19DX18 SH19DX19 SH19DX21 SH19DX22 SH19DX24 SH19DX27 SH19DX30 TUBE NYLON    04T03420     for  QLE1400N2                                                            04T03420 SCREW SOCKET SET  010060306074 for     QE1400N2 SCREW SOCKET SET 010060356074 for QLE2100N2 SCREW SOCKET SET 010080356074 for QLE 2100N SCREW SOCKET SET  010060356074 for QLE1400N FTD100CN2-S DB6N4-S DB12N4-S QLE1400N2 RTD15CN QSP25N3 SH27Dx46 SH12DX19 SH15DX36 SH22DX50 QL100N4 STC200CN2-G STC400CN2-G STC50CN2-G SP310N2x30 SP160N2x24 CEM10N3X8D-G SP310N2x32 CEM20N3X10D-G SH15Dx15/16 CLE550N2X27D SH27DX46 QH27D FTD10CN-S HA25N HAC25N HAC50N HAC100N HAC140N HAC200N FH15DX52 FH15DX58 FH19DX65 QH10D-1/4 CDB25NX10D-S SH10DX17 QL25N5-1/4 QL280N-1/2 TDT600CN3-G TDTCL600CN QL100N4-3/8 03T05173 Main spring for QLE750N DB12N4-S CL280Nx22D SH22DX30 SH22DX32 SH22DX46 RTD500CN TDT60CN RSP38N2x12 CL280Nx22D SH22DX30 QH22D RSP38N2x12 PHL420N SH22Dx24 DB100N-S DB25N-S SH10DX17 QLE2100N2 QLE1400N2 SH8DX5.5 SH15DX19N special T205921A01 CSP25N3X10D-MH SH19DX24 Cat.846 for DB25N-S Cat.847 for DB200N-S RTD260CN RTD120CN RTD500CN DBE700N-S FH15DX52 FH15DX58 FH19DX65 QL50N-MH QSP25N3-MH 00T200186L adjust. Handle for QLE2100N2 SH8DX6 SH8DX8 SH8DX10 SH8DX12 CL280Nx22D SH22DX24 SH22DX30 QH22D QL50N-MH SH8DX8 SH8DX19 SH8DX21 RH32DX46 RTD120CN QSP25N3-MH STC400CN2-G STC400CN2-G-BT LC200N3-G LC1400N3-G CL2Nx8D-MH spare parts for 1800QL4LS 03T50121 locker for 1800QL4LS 04T50267 cover grad.sup no.500 (LS cord) 04T50538 cover main scale Ratchet assembly 00T48012B 00T50106B grad.sup Nm DB1.5N4-S QH12D SH12DX8 SH12DX17 SH12DX22 SH12DX27 QL10N QSP50N3-MH CLE750N2x27D QL280N-1/2 RH27DX30 RH27DX32 RH27DX36 QH27D RTD500CN PHL420N STC200CN2-G CEM20N3X10D-G CEM20N3X10D-G-BTS CSP100N3x15D-MH CSP140N3X15D-MH CSP200N3x19D CSP280N3x22D QSP50N3 р QSP140N3 QSP200N4 QSP280N3 RTD500CN LTD1000CN CEM200N3X19D-G SH19DX32 SH19DX36 SH19DX41 QL15N  QH8D  QH10D  QH10D-1/4 SP19N2-4X10N MPQL140N MPQL50N MPQL100N4 MQL280N MPQL200N4 SP19N2-5X10N CL5Nx8D SH8DX6 SH8DX8 SH8DX10 SH8DX12 cover back for DB 01T08491 needle for DB 00T12088A (up to 420) needle for DB 00T08496B SH15Dx13 SH15Dx27 SH12Dx13 SH10DX19 DB6N4-S DB12N4-S DB25N-S QL5N CL140NX15D-MH PCL10NX8D PCL50NX12D PCL200NX19D QH8D QH12D QH19D SH8DX19 SH12DX22 SH19DX30 SH19DX32 RH12DX1/2 SH19DX32 CL100Nx15D-MH QH15D DB25N-1/4-S DB280N-1/2 -S CF420NX22D CF850NX32D 4200CF 8500CF B-BTM400K QLE550N2 QL100N4  CSP100N3X15D-MH CSP140N3X15D-MH CSP280N3X22D SH15DX27 SH15Dх32 SH15Dх36 QL100N4-MH QL280N QL100N4 CDB200Nx19D-S SH19Dx17 SH19Dx18 SH19Dx19 SH19Dx17 SH19Dx22 QSP50N3 QSP25N3 00T07741A DIAL GAUGE ASSEBLY DBE560N-S QSP25N3 QSP280N3 QSP200N4 QSP100N4 CSP140N3X15D QSP50N3 CSP25N3X10D QSP420N SH10DX10 SH12DX12 RH19DX18 CL25Nx10D-MH PCL10NX8D PCL50NX12D PCL200NX19D QH8D QH12D QH19D SH8DX19 SH12DX22 SH19DX30 SH19DX32 RH12DX1/2 QSP50N3 QSP25N3 CEM20N3x10D-G CSP25N3x10D CEM20N3x10D-G CEM20N3x10D-G-BTS SH10D-4X10N SH22DX55  SH22DX46  SH22DX41  QSP280N3 CSP420NX22D SH22DX55 SH22DX46  DBE2800N-S RTD60CN RTD120CN RTD260CN RTD500CN QL2N QL5N RH15Dx17 RH15Dx19 RH15Dx22 RH15Dx24 RH22Dx19 RH22Dx24 RH22Dx46 QH15D QH22D SH15Dx17 SH15Dx19 SH15Dx22 SH15Dx24 SH22Dx19 SH22Dx24 SH22Dx27 SH22Dx46 DB12N4-S LTD1000CN QLE1400N2 QLE550N2 CL10Nx8D RTD60CN RTD120CN QSP25N3 QSP280N3 QSP200N4 QSP100N4 CSP140N3X15D QSP50N3 CSP25N3X10D QSP420N SH10DX10 SH12DX12 RH19DX18 QL280N-1/2 CDB200Nx19D-S SH19Dx17 SH19Dx18 SH19Dx19 SH19Dx24 SH19Dx22 SH22DX55  SH22DX46  SH22DX41  FTD5CN-S FTD50CN2-S FTD400CN2-S QSP100N4 PHLE1300N2 SP38N2x19H SP38N2x22-MH 450QL3 1800QL4 DB280N-S DB200N-S PHL280N QL50N QL25N5 CL2Nx8D CL50Nx12D CL100Nx15D-MH QL140N SH8DX6 SH8DX7 SH8DX8 for LTD20CN LOCKER ASSEMBLY 00T71909A ROLLER 3X3.5 03T28181 PIECE, LOCKER 02T71983 SH12DX16 RH12DX16 FTD20CN-S RH15Dx24    CDB100NX15D-S   CDB25NX10D-S   CDB420Nx22D-S    QH10D  QH15D QH15D-3/8   QH22D  RH10DX12  RH15Dx12  RH15DX14  RH15Dx22   RH22DX41   RH22DX46   SH10Dx12  SH15DX12  SH15DX17  SH15DX19  SH15DX22  SH15DX27  SH22Dx22   SH22Dx27   SH22DX30  SH22DX32  SH22Dх36   SH22Dx41   SH22Dx46  SH22Dx50  SH22Dx55 QSPLS25N3 RH15Dx24    CDB100NX15D-S   CDB25NX10D-S   CDB420Nx22D-S    QH10D  QH15D QH15D-3/8   RH10DX12  RH15Dx12  RH15DX14  RH15Dx22   RH22DX41   RH22DX46   SH10Dx12  SH15DX12  SH15DX17  SH15DX19  SH15DX22  SH15DX27  SH22Dx22   SH22DX30  SH22DX32  SH22Dх36   SH22Dx41   SH22Dx46  SH22Dx55 QSPLS25N3 QH8D PHL420N FTD20CN-S BTG36CN-S CSP25N3X10D SH10DX11 SH10Dx11N BTG36CN-S LOCKER ASSEMBLY 00T71909A ROLLER 3X3.5 03T28181 PIECE, LOCKER 02T71983 DOTE20N4-G DOTE50N4-G DOTE500N4-G DOTE1000N4-G QH8D CSPLS50N3X12D   SH12D-1X14N   Cat. 931 PHL280N PHL280N SH32DX41 RTD15CN CL100Nx15D-MH CL200Nx19D QL100N4 QLE750N2 SH15DX12 SH19DX19 SH19DX24 CTA50N2X12D CTB50N2X12D-G CLE750N2X27D SH27Dx41 SH22DX46 00T07741A DIAL GAUGE ASSEBLY DBE560N-S QL15N QLE2100N2 QL200N4 SHD22X55 RH15DX14 CSP25N3x10D SH10DX11N RNTD260CN PHLE1300N2 DB280N-1/2-S FTD50CN2-S FTD100CN2-S FTD400CN2-S SH15DX27 SH15DX32 SH15DX36 RTD15CN CLE750N2X27D SH27Dx41 SH12Dx22 SH8DX14 CEM50N3X12D-G CEM100N3X15D-G CEM200N3X19D-G QH27D QH22D QH19D QH15D DH10D DH10D STC200CN2-G CLE750N2X27D SH27Dx41 SH8DX8 QL15N RTD15CN CL50Nx12D HH12DX6 SH12DX13 DBE2800N-S QLE1400N2 QL200N4 QL5N QLE750N2 DBR6000N-S SEAT 03T50896  (former 03T09483  ( for QL200N4) T90N-S AH15D2X26 PH15DX350 QH15D FTD2CN-S CLE1200N2x32D RH15DX16 RH32DX55 LTD30CN AH15D2X26 PH15DX350 QH15D CL50NX15D SH15DX13 SH15DX12 SH15DХ17 SH15D×24 CL280Nx22D-MH SH22DX41 SH22DX36 SH22DX32 SH22DX24 CLE550N2x27D SH27DX50 SH27Dх41 QL15N DB50N-S QLE2100N2 RTD500CN QSP12N4 AMRD4CN QL50N-MH SH15Dх19  CLE550N2X27D CL200NX19D CL100NX15D SH27Dx41 SH19DX41 SH19Dx27 SH19DX32 SH19DX36 SH15Dx22 QL280N-1/2 QLE750N2 LTD1000CN RTD60CN RTD60CN DB25N-S DB25N-S PHL280N LTD120CN PH22DX350 PH22DX450 QSP3N4 CEM50N3X12D-G CL100Nx15D RH15DX17 RH15DX19 RH15DX22 RH15DX24 RH22DX19 RH22DX24 RH22DX46 QH15D QH22D SH15DX17 SH15DX19 SH15DX22 SH15DX24 SH22DX19 SH22DX24 SH22DX27 SH22DX46 CL200Nx19D RH19Dx19 RH19Dx24 SH19DX19 SH19DX22 CL420Nx22D CL420Nx22D DB100N-3/8-S SH8DX19 CL100Nx15D CL420Nx22D RH15Dx17 RH15Dx19 RH15Dx22 RH15Dx24 RH22Dx19 RH22Dx24 RH22Dx46 QH15D QH22D SH15Dx17 SH15Dx19 SH15Dx22 SH15Dx24 SH22Dx19 SH22Dx24 SH22Dx27 SH22Dx46 QLE2100N2 QH12D QH15D SH8DX5,5 For QLE1000N RATCHET ASSEMBLY 00T16061J SAW HEAD 10T26243 CAM 10T03361 LEVER 10T04762 QL140N DB50N-S DB100N-3/8 -S DB280N-1/2-S CL140NX15D-MH QL280N-1/2 QLE1400N2 CLE1200N2X32D CLE850N2X32D SH32DX27 SH32DX34 SH32DX41 QL5N-MH CL140NX15D-MH QL280N-1/2 SH8DX1/4 SH8Dx5/16 QLE2100N2 QLE2100N2 LC1000N3-G DB100N-3/8 -S DB280N-1/2-S DBE560N-S F46N RTD15CN CTB20N2X10D-G CTB50N2X12D-G CTB100N2X15D-G SH19DX22 CDB7N4X8D-S SH8DX8 SH8DX10 SH8DX19 SH15DX7/8 QSP100N4 QSP140N3 QSP200N4 QSP25N3 CSP100N3x15D SH15Dx 1 1/16 CSP50N3x12D SH12Dx5/8 CSP140N3x15D SH15DX15/16 CSP200N3x19D SH19Dx1 3/8 CSP200N3x19D SH19Dx36 CL420Nx22D RH22DX32 RH22DX34 RH22DX36 RH22DX41 RH22DX41 RH22DX46 PH22DX350 QH22D RNTD60CN QLE1400N2 QL5N QL50N CL2Nx8D-MH CL5Nx8D CL10Nx8D SH10DX10 SH10DX11 SH10DX12 SH12DX11 SH12DX12 SH12DX13 SH15DX12 SH15DX13 SH15DX14 SH15DX18 SH15DX19 CTB20N2X10D-G CTB50N2X12D-G CTB100N2X15D-G SH19DX18 SH19DX19 SH19DX21 SH19DX22 SH19DX24 SH22DX19 SH22DX24 SH8DX19 QL100N4-3/8 QL100N4-MH CL25N5X10D CL25NX10D-MH SH10DX19 SH10DX22 CL25N5X10D CL100NX15D-MH DB12N4-S DB25N-1/4-S DB3N4-S DB6N4-S PQL10N PQL50N QH10D-1/4 QL10N-MH RH15Dx17 RH15Dx24 SH10Dx17 SH15Dx32 SH15Dx36 CEM50N3X12D-G CTB100N2X15D-G CL280Nx22D SH22DX32 SH22DX36 SH22DX41 SH22DX46 CL50Nx15D SH15DX13 SH15DX14 SH15DX16 SH15DX17 SH15DX18 SH15DX19 SH15DX21 SH15DX22 SH15DX24 SH15DX26 QL50N SH15DX27 CDB7N4X8D-S CLE1200N2X32D SH32DX34 SH32DX41 QH32D QSP3N4 QSP3N4 SH22DX32 SH22DX36 SH22DX41 SH22DX46 SH15DX13 SH15DX14 SH15DX16 SH15DX17 SH15DX18 SH15DX19 SH15DX21 SH15DX22 SH15DX24 SH15DX26 SH15DX27 QL50N DB1.5N4-S DB3N4-S DB6N4-S DB12N4-S DB100N-S CL280NX22D SH12DX8 SH12DX10 SH12DX19 SH12DX21 RH15DX24 QL50N-MH SH10DX11 QL200N4-MH SH10D-4x10N SH10Dx12N CSP25N3X10D SH10D-4x10N SH10Dx12N CSP25N3X10D QH12D RNTD30CN QH12D CEM50N3X12D-G CTB100N2X15D-G CEM200N3X19D-G SH8Dx5,5       SH8DX1/4             SH8DX5/16 SH8DX7/16           SH8DX3/8       SH8DX1/2          SH8DX9/16           SH8Dx6           SH8Dx7       SH8Dx8       SH8Dx10             SH8Dx11             SH8Dx12             SH8Dx13          SH8Dx14          SH8Dx16       SH8Dx17           SH8Dx19         CL2Nx8D CL5Nx8D QSP1.5N4 CLE1200N2X32D SH32DX34 SH32DX41 QH32D CSP50N3x12D RH19Dx22 CDB7N4X8D-S SH8DX10 SH8DX8 SH8DX7 SH8DX8 SH8DX10 RTD500CN CDB7N4X8D-S SH8DX10 SH8DX8 RTD120CN SF6N QL5N SH10DX10 SH10DX11 SH10DX12 SH12DX11 SH12DX12 SH12DX13 SH15DX12 SH15DX13 SH15DX14 SH15DX18 SH15DX19 CTB20N2X10D-G CTB50N2X12D-G CTB100N2X15D-G SH19DX18 SH19DX19 SH19DX21 SH19DX22 SH19DX24 SH22DX19 SH22DX24 QL100N4 QL50N RH15DX13 RH15DX19 QL100N4-3/8 CL25N5X10D QLE1400N2 CL100NX15D-MH DB12N4-S DB25N-1/4-S DB3N4-S DB6N4-S PQL10N PQL50N QH10D-1/4 QL10N-MH RH15Dx17 RH15Dx24 SH10Dx17 SH15Dx32 SH15Dx36 CSPLS25N3X10D SH10DX24 CSPLD25N3X10D CSPLDC25N3X10D CD5 AH12DX26 SH19DX22 QL10N RTD120CN QL280N QLE750N2 QLE2800N2 QL10N DB3N4-S DB12N4-S DB50N-S DB100N-S CL2Nx8D-MH QL100N4 RTD30CN RTD260CN QL15N QLE750N2 SH19DX22 SF3N CL420Nx22D RH22DX32 RH22DX34 RH22DX36 RH22DX41 RH22DX46 PH22DX350 QH22D SF3N RH22DX32 RH22DX34 RH22DX36 RH22DX41 RH22DX41 RH22DX46 PH22DX350 QH22D QSP12N4 NSP100CNX8 CDB100NX15D-S CDB25NX10D-S CDB420NX22D-S QH10D QH15D QH15D-3/8 QH22D RH10DX12 RH15DX12 RH15DX14 RH15DX22 RH15DX24 RH22DX41 RH22DX46 SH10DX12 SH15DX12 SH15DX17 SH15DX19 SH15DX22 SH15DX27 SH22DX22 SH22DX27 SH22DX30 SH22DX32 SH22DX36 SH22DX41 SH22DX46 SH22DX50 SH22DX55 RH27DX46 Cat N39 for LTD2000CN2 SH10DХ13 SH8DX10 CSP12N4X8D CSP25NX10D QH8D DH12D RH27DX46 RTD120CN PHL420N AH12DX26 SCDB200N-14X18-S SH10DX17 QLE750N2                                                           CL420NX22D                                              QL420N CL420NX22D                                              QLE1400N2 SH10DX17 SP19N2-1X10N-MH DBE1400N-S SH10D-4X10N SH10DX12N DBE2100N-S  LTD2000CN2  LTD2000CN old model CLE1200N2x32D