Lemorn Tooling OÜ

,

Estonia

,

Tallinn

,

Lasnamäe linnaosa, Majaka tn 26

,

11412
The
WNT Group
is a sales organisation supplying precision cutting tools to the metalcutting industry.
TOTAL TOOLING = QUALITY x SERVICE – this is the formula for total customer satisfaction. Through optimal service and an unbeatable product quality WNT is the ideal purchasing solution for the metal cutting industry. 
WNT is successfully represented internationally in 19 countries and has its headquarters in Germany. It is part of an international group of companies with more than 9,000 employees worldwide. 
All the employees of 13 WNT sales companies are a perfectly coordinated team, engaged in the supply of high-quality tools, coupled with extensive expertise and excellent service for maximum customer satisfaction. The focus across all countries is on practiced values that are primarily responsible for the success of the company. In addition to the special ability to empathize with the requirements and desires of the customer, a competitive spirit is probably the most pronounced feature of the team.
With high quality products exclusively for metal cutting WNT offers a comprehensive product range. Be it turning, drilling, milling, grooving, tapping or tool-holding: for every operation we offer a broad range of innovative, state-of-the-art products – with an availability of 99%. For every application the ideal tooling solution. WNT – your specialist for metal cutting – offers everything between the machine spindle and the workpice.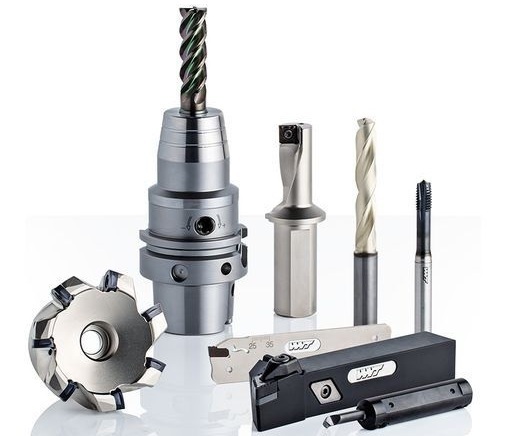 Quality assurance and environmental protection at WNT have been an integral part of all work processes for years. In addition to general market conditions, our management system now meets the requirements of DIN EN ISO 9001:2015 and other requirements relating to environmental protection, occupational safety, security and privacy. In this way we make our processes more reliable and efficient and to maintain careful use of natural resources. In all phases of our partnership: TOTAL TOOLING means that you can rely on our high standards.
The premium quality tools from the WNT ­Performance product line have been designed for specific applications and are distinguished by their outstanding performance. If you make high demands on the performance of your production and want to achieve the very best results, we recommend the Premium tools in this product line.
The quality tools of the WNT ­­Standard product line are high quality, powerful and reliable and enjoy the highest trust of our customers worldwide. Tools from this product line are the first choice for many standard applications and guarantee optimal results
WNT Tools product includes:
—
Drilling (HSS drilling, Solid carbide drilling, Indexable insert drills, Reaming and Countersinking)
— Threading (HSS and HSS-PM Taps)
— Turning (Turning Tools, EcoCut and Grooving Tools)
— Milling (Solid Carbide milling cutters, Milling tools with indexable inserts + mould and die production)
— Tool Holders (Rotating toolholders)
1010300150 N-PM.0,15.R.DIN1899
1010300200 N-PM.0,20.R.DIN1899
1010300250 N-PM.0,25.R.DIN1899
1010300300 N-PM.0,30.R.DIN1899
1010300350 N-PM.0,35.R.DIN1899
1010300400 N-PM.0,40.R.DIN1899
1010300450 N-PM.0,45.R.DIN1899
1010300500 N-PM.0,50.R.DIN1899
1010300550 N-PM.0,55.R.DIN1899
1010300600 N-PM.0,60.R.DIN1899
1010300650 N-PM.0,65.R.DIN1899
1010300700 N-PM.0,70.R.DIN1899
1010300750 N-PM.0,75.R.DIN1899
1010300800 N-PM.0,80.R.DIN1899
1010300850 N-PM.0,85.R.DIN1899
1010300900 N-PM.0,90.R.DIN1899
1010300950 N-PM.0,95.R.DIN1899
1010301000 N-PM.1,00.R.DIN1899
1010301050 N-PM.1,05.R.DIN1899
1010301100 N-PM.1,10.R.DIN1899
1010301150 N-PM.1,15.R.DIN1899
1010301200 N-PM.1,20.R.DIN1899
1010301250 N-PM.1,25.R.DIN1899
1010301300 N-PM.1,30.R.DIN1899
1010301350 N-PM.1,35.R.DIN1899
1010301400 N-PM.1,40.R.DIN1899
1010301450 N-PM.1,45.R.DIN1899
10105004 N.0,40.R.3D.DIN1897
10105005 N.0,50.R.3D.DIN1897
10105006 N.0,60.R.3D.DIN1897
10105007 N.0,70.R.3D.DIN1897
10105008 N.0,80.R.3D.DIN1897
10105009 N.0,90.R.3D.DIN1897
10105010 N.1,00.R.3D.DIN1897
10105011 N.1,10.R.3D.DIN1897
10105012 N.1,20.R.3D.DIN1897
10105013 N.1,30.R.3D.DIN1897
10105014 N.1,40.R.3D.DIN1897
10105015 N.1,50.R.3D.DIN1897
10105016 N.1,60.R.3D.DIN1897
10105017 N.1,70.R.3D.DIN1897
10105018 N.1,80.R.3D.DIN1897
10105019 N.1,90.R.3D.DIN1897
10105020 N.2,00.R.3D.DIN1897
10105021 N.2,10.R.3D.DIN1897
10105022 N.2,20.R.3D.DIN1897
10105023 N.2,30.R.3D.DIN1897
10105024 N.2,40.R.3D.DIN1897 VAP
10105025 N.2,50.R.3D.DIN1897 VAP
10105026 N.2,60.R.3D.DIN1897 VAP
10105027 N.2,70.R.3D.DIN1897 VAP
10105028 N.2,80.R.3D.DIN1897 VAP
10105029 N.2,90.R.3D.DIN1897 VAP
10105030 N.3,00.R.3D.DIN1897 VAP
10105031 N.3,10.R.3D.DIN1897 VAP
10105032 N.3,20.R.3D.DIN1897 VAP
10105033 N.3,30.R.3D.DIN1897 VAP
10105034 N.3,40.R.3D.DIN1897 VAP
10105035 N.3,50.R.3D.DIN1897 VAP
10105036 N.3,60.R.3D.DIN1897 VAP
10105037 N.3,70.R.3D.DIN1897 VAP
10105038 N.3,80.R.3D.DIN1897 VAP
10105039 N.3,90.R.3D.DIN1897 VAP
10105040 N.4,00.R.3D.DIN1897 VAP
10105041 N.4,10.R.3D.DIN1897 VAP
10105042 N.4,20.R.3D.DIN1897 VAP
10105043 N.4,30.R.3D.DIN1897 VAP
10105044 N.4,40.R.3D.DIN1897 VAP
10105045 N.4,50.R.3D.DIN1897 VAP
10105046 N.4,60.R.3D.DIN1897 VAP
10105047 N.4,70.R.3D.DIN1897 VAP
10105048 N.4,80.R.3D.DIN1897 VAP
10105049 N.4,90.R.3D.DIN1897 VAP
10105050 N.5,00.R.3D.DIN1897 VAP
10105051 N.5,10.R.3D.DIN1897 VAP
10105052 N.5,20.R.3D.DIN1897 VAP
10105053 N.5,30.R.3D.DIN1897 VAP
10105054 N.5,40.R.3D.DIN1897 VAP
10105055 N.5,50.R.3D.DIN1897 VAP
10105056 N.5,60.R.3D.DIN1897 VAP
10105057 N.5,70.R.3D.DIN1897 VAP
10105058 N.5,80.R.3D.DIN1897 VAP
10105059 N.5,90.R.3D.DIN1897 VAP
10105060 N.6,00.R.3D.DIN1897 VAP
10105061 N.6,10.R.3D.DIN1897 VAP
10105062 N.6,20.R.3D.DIN1897 VAP
10105063 N.6,30.R.3D.DIN1897 VAP
10105064 N.6,40.R.3D.DIN1897 VAP
10105065 N.6,50.R.3D.DIN1897 VAP
10105066 N.6,60.R.3D.DIN1897 VAP
10105067 N.6,70.R.3D.DIN1897 VAP
10105068 N.6,80.R.3D.DIN1897 VAP
10105069 N.6,90.R.3D.DIN1897 VAP
10105070 N.7,00.R.3D.DIN1897 VAP
10105071 N.7,10.R.3D.DIN1897 VAP
10105072 N.7,20.R.3D.DIN1897 VAP
10105073 N.7,30.R.3D.DIN1897 VAP
10105074 N.7,40.R.3D.DIN1897 VAP
10105075 N.7,50.R.3D.DIN1897 VAP
10105076 N.7,60.R.3D.DIN1897 VAP
10105077 N.7,70.R.3D.DIN1897 VAP
10105078 N.7,80.R.3D.DIN1897 VAP
10105079 N.7,90.R.3D.DIN1897 VAP
10105080 N.8,00.R.3D.DIN1897 VAP
10105081 N.8,10.R.3D.DIN1897 VAP
10105082 N.8,20.R.3D.DIN1897 VAP
10105083 N.8,30.R.3D.DIN1897 VAP
10105084 N.8,40.R.3D.DIN1897 VAP
10105085 N.8,50.R.3D.DIN1897 VAP
10105086 N.8,60.R.3D.DIN1897 VAP
10105087 N.8,70.R.3D.DIN1897 VAP
10105088 N.8,80.R.3D.DIN1897 VAP
10105089 N.8,90.R.3D.DIN1897 VAP
10105090 N.9,00.R.3D.DIN1897 VAP
10105091 N.9,10.R.3D.DIN1897 VAP
10105092 N.9,20.R.3D.DIN1897 VAP
10105093 N.9,30.R.3D.DIN1897 VAP
10105094 N.9,40.R.3D.DIN1897 VAP
10105095 N.9,50.R.3D.DIN1897 VAP
10105096 N.9,60.R.3D.DIN1897 VAP
10105097 N.9,70.R.3D.DIN1897 VAP
10105098 N.9,80.R.3D.DIN1897 VAP
10105099 N.9,90.R.3D.DIN1897 VAP
10105100 N.10,00.R.3D.DIN1897 VAP
10105101 N.10,10.R.3D.DIN1897 VAP
10105102 N.10,20.R.3D.DIN1897 VAP
10105103 N.10,30.R.3D.DIN1897 VAP
10105104 N.10,40.R.3D.DIN1897 VAP
10105105 N.10,50.R.3D.DIN1897 VAP
10105106 N.10,60.R.3D.DIN1897 VAP
10105107 N.10,70.R.3D.DIN1897 VAP
10105108 N.10,80.R.3D.DIN1897 VAP
10105109 N.10,90.R.3D.DIN1897 VAP
10105110 N.11,00.R.3D.DIN1897 VAP
10105111 N.11,10.R.3D.DIN1897 VAP
10105112 N.11,20.R.3D.DIN1897 VAP
10105113 N.11,30.R.3D.DIN1897 VAP
10105114 N.11,40.R.3D.DIN1897 VAP
10105115 N.11,50.R.3D.DIN1897 VAP
10105116 N.11,60.R.3D.DIN1897 VAP
10105117 N.11,70.R.3D.DIN1897 VAP
10105118 N.11,80.R.3D.DIN1897 VAP
10105119 N.11,90.R.3D.DIN1897 VAP
10105120 N.12,00.R.3D.DIN1897 VAP
10105121 N.12,10.R.3D.DIN1897 VAP
10105122 N.12,20.R.3D.DIN1897 VAP
10105123 N.12,30.R.3D.DIN1897 VAP
10105124 N.12,40.R.3D.DIN1897 VAP
10105125 N.12,50.R.3D.DIN1897 VAP
10105126 N.12,60.R.3D.DIN1897 VAP
10105127 N.12,70.R.3D.DIN1897 VAP
10105128 N.12,80.R.3D.DIN1897 VAP
10105129 N.12,90.R.3D.DIN1897 VAP
10105130 N.13,00.R.3D.DIN1897 VAP
10105132 N.13,20.R.3D.DIN1897 VAP
10105133 N.13,30.R.3D.DIN1897 VAP
10105135 N.13,50.R.3D.DIN1897 VAP
10105138 N.13,80.R.3D.DIN1897 VAP
10105140 N.14,00.R.3D.DIN1897 VAP
10105145 N.14,50.R.3D.DIN1897 VAP
10105147 N.14,75.R.3D.DIN1897 VAP
10105150 N.15,00.R.3D.DIN1897 VAP
10105152 N.15,25.R.3D.DIN1897 VAP
10105155 N.15,50.R.3D.DIN1897 VAP
10105160 N.16,00.R.3D.DIN1897 VAP
10105165 N.16,50.R.3D.DIN1897 VAP
10105170 N.17,00.R.3D.DIN1897 VAP
10105175 N.17,50.R.3D.DIN1897 VAP
10105180 N.18,00.R.3D.DIN1897 VAP
10105185 N.18,50.R.3D.DIN1897 VAP
10105190 N.19,00.R.3D.DIN1897 VAP
10105195 N.19,50.R.3D.DIN1897 VAP
10105200 N.20,00.R.3D.DIN1897 VAP
10106010 WNX.1,00.R.3D.DIN1897
10106011 WNX.1,10.R.3D.DIN1897
10106012 WNX.1,20.R.3D.DIN1897
10106013 WNX.1,30.R.3D.DIN1897
10106014 WNX.1,40.R.3D.DIN1897
10106015 WNX.1,50.R.3D.DIN1897
10106016 WNX.1,60.R.3D.DIN1897
10106017 WNX.1,70.R.3D.DIN1897
10106018 WNX.1,80.R.3D.DIN1897
10106019 WNX.1,90.R.3D.DIN1897
10106020 WNX.2,00.R.3D.DIN1897
10106021 WNX.2,10.R.3D.DIN1897
10106022 WNX.2,20.R.3D.DIN1897
10106023 WNX.2,30.R.3D.DIN1897
10106024 WNX.2,40.R.3D.DIN1897
10106025 WNX.2,50.R.3D.DIN1897
10106026 WNX.2,60.R.3D.DIN1897
10106027 WNX.2,70.R.3D.DIN1897
10106028 WNX.2,80.R.3D.DIN1897
10106029 WNX.2,90.R.3D.DIN1897
10106030 WNX.3,00.R.3D.DIN1897
10106031 WNX.3,10.R.3D.DIN1897
10106032 WNX.3,20.R.3D.DIN1897
10106033 WNX.3,30.R.3D.DIN1897
10106034 WNX.3,40.R.3D.DIN1897
10106035 WNX.3,50.R.3D.DIN1897
10106036 WNX.3,60.R.3D.DIN1897
10106037 WNX.3,70.R.3D.DIN1897
10106038 WNX.3,80.R.3D.DIN1897
10106039 WNX.3,90.R.3D.DIN1897
10106040 WNX.4,00.R.3D.DIN1897
10106041 WNX.4,10.R.3D.DIN1897
10106042 WNX.4,20.R.3D.DIN1897
10106043 WNX.4,30.R.3D.DIN1897
10106044 WNX.4,40.R.3D.DIN1897
10106045 WNX.4,50.R.3D.DIN1897
10106046 WNX.4,60.R.3D.DIN1897
10106047 WNX.4,70.R.3D.DIN1897
10106048 WNX.4,80.R.3D.DIN1897
10106049 WNX.4,90.R.3D.DIN1897
10106050 WNX.5,00.R.3D.DIN1897
10106051 WNX.5,10.R.3D.DIN1897
10106052 WNX.5,20.R.3D.DIN1897
10106053 WNX.5,30.R.3D.DIN1897
10106054 WNX.5,40.R.3D.DIN1897
10106055 WNX.5,50.R.3D.DIN1897
10106056 WNX.5,60.R.3D.DIN1897
10106057 WNX.5,70.R.3D.DIN1897
10106058 WNX.5,80.R.3D.DIN1897
10106059 WNX.5,90.R.3D.DIN1897
10106060 WNX.6,00.R.3D.DIN1897
10106061 WNX.6,10.R.3D.DIN1897
10106062 WNX.6,20.R.3D.DIN1897
10106063 WNX.6,30.R.3D.DIN1897
10106064 WNX.6,40.R.3D.DIN1897
10106065 WNX.6,50.R.3D.DIN1897
10106066 WNX.6,60.R.3D.DIN1897
10106067 WNX.6,70.R.3D.DIN1897
10106068 WNX.6,80.R.3D.DIN1897
10106069 WNX.6,90.R.3D.DIN1897
10106070 WNX.7,00.R.3D.DIN1897
10106071 WNX.7,10.R.3D.DIN1897
10106072 WNX.7,20.R.3D.DIN1897
10106073 WNX.7,30.R.3D.DIN1897
10106074 WNX.7,40.R.3D.DIN1897
10106075 WNX.7,50.R.3D.DIN1897
10106076 WNX.7,60.R.3D.DIN1897
10106077 WNX.7,70.R.3D.DIN1897
10106078 WNX.7,80.R.3D.DIN1897
10106079 WNX.7,90.R.3D.DIN1897
10106080 WNX.8,00.R.3D.DIN1897
10106081 WNX.8,10.R.3D.DIN1897
10106082 WNX.8,20.R.3D.DIN1897
10106083 WNX.8,30.R.3D.DIN1897
10106084 WNX.8,40.R.3D.DIN1897
10106085 WNX.8,50.R.3D.DIN1897
10106086 WNX.8,60.R.3D.DIN1897
10106087 WNX.8,70.R.3D.DIN1897
10106088 WNX.8,80.R.3D.DIN1897
10106089 WNX.8,90.R.3D.DIN1897
10106090 WNX.9,00.R.3D.DIN1897
10106091 WNX.9,10.R.3D.DIN1897
10106092 WNX.9,20.R.3D.DIN1897
10106093 WNX.9,30.R.3D.DIN1897
10106094 WNX.9,40.R.3D.DIN1897
10106095 WNX.9,50.R.3D.DIN1897
10106096 WNX.9,60.R.3D.DIN1897
10106097 WNX.9,70.R.3D.DIN1897
10106098 WNX.9,80.R.3D.DIN1897
10106099 WNX.9,90.R.3D.DIN1897
10106100 WNX.10,00.R.3D.DIN1897
10106102 WNX.10,20.R.3D.DIN1897
10106105 WNX.10,50.R.3D.DIN1897
10106108 WNX.10,80.R.3D.DIN1897
10106110 WNX.11,00.R.3D.DIN1897
10106115 WNX.11,50.R.3D.DIN1897
10106118 WNX.11,80.R.3D.DIN1897
10106120 WNX.12,00.R.3D.DIN1897
10106123 WNX.12,30.R.3D.DIN1897
10106125 WNX.12,50.R.3D.DIN1897
10106128 WNX.12,80.R.3D.DIN1897
10106130 WNX.13,00.R.3D.DIN1897
10106135 WNX.13,50.R.3D.DIN1897
10106138 WNX.13,80.R.3D.DIN1897
10106140 WNX.14,00.R.3D.DIN1897
10106145 WNX.14,50.R.3D.DIN1897
10106148 WNX.14,80.R.3D.DIN1897
10106150 WNX.15,00.R.3D.DIN1897
10106155 WNX.15,50.R.3D.DIN1897
10106160 WNX.16,00.R.3D.DIN1897
10106165 WNX.16,50.R.3D.DIN1897
10106170 WNX.17,00.R.3D.DIN1897
10106175 WNX.17,50.R.3D.DIN1897
10106180 WNX.18,00.R.3D.DIN1897
10106190 WNX.19,00.R.3D.DIN1897
10106200 WNX.20,00.R.3D.DIN1897
10107010 UNI.1,00.R.3D.DIN1897 TIN
10107011 UNI.1,10.R.3D.DIN1897 TIN
10107012 UNI.1,20.R.3D.DIN1897 TIN
10107013 UNI.1,30.R.3D.DIN1897 TIN
10107014 UNI.1,40.R.3D.DIN1897 TIN
10107015 UNI.1,50.R.3D.DIN1897 TIN
10107016 UNI.1,60.R.3D.DIN1897 TIN
10107017 UNI.1,70.R.3D.DIN1897 TIN
10107018 UNI.1,80.R.3D.DIN1897 TIN
10107019 UNI.1,90.R.3D.DIN1897 TIN
10107020 UNI.2,00.R.3D.DIN1897 TIN
10107021 UNI.2,10.R.3D.DIN1897 TIN
10107022 UNI.2,20.R.3D.DIN1897 TIN
10107023 UNI.2,30.R.3D.DIN1897 TIN
10107024 UNI.2,40.R.3D.DIN1897 TIN
10107025 UNI.2,50.R.3D.DIN1897 TIN
10107026 UNI.2,60.R.3D.DIN1897 TIN
10107027 UNI.2,70.R.3D.DIN1897 TIN
10107028 UNI.2,80.R.3D.DIN1897 TIN
10107029 UNI.2,90.R.3D.DIN1897 TIN
10107030 UNI.3,00.R.3D.DIN1897 TIN
10107031 UNI.3,10.R.3D.DIN1897 TIN
10107032 UNI.3,20.R.3D.DIN1897 TIN
10107033 UNI.3,30.R.3D.DIN1897 TIN
10107034 UNI.3,40.R.3D.DIN1897 TIN
10107035 UNI.3,50.R.3D.DIN1897 TIN
10107036 UNI.3,60.R.3D.DIN1897 TIN
10107037 UNI.3,70.R.3D.DIN1897 TIN
10107038 UNI.3,80.R.3D.DIN1897 TIN
10107039 UNI.3,90.R.3D.DIN1897 TIN
10107040 UNI.4,00.R.3D.DIN1897 TIN
10107041 UNI.4,10.R.3D.DIN1897 TIN
10107042 UNI.4,20.R.3D.DIN1897 TIN
10107043 UNI.4,30.R.3D.DIN1897 TIN
10107044 UNI.4,40.R.3D.DIN1897 TIN
10107045 UNI.4,50.R.3D.DIN1897 TIN
10107046 UNI.4,60.R.3D.DIN1897 TIN
10107047 UNI.4,70.R.3D.DIN1897 TIN
10107048 UNI.4,80.R.3D.DIN1897 TIN
10107049 UNI.4,90.R.3D.DIN1897 TIN
10107050 UNI.5,00.R.3D.DIN1897 TIN
10107051 UNI.5,10.R.3D.DIN1897 TIN
10107052 UNI.5,20.R.3D.DIN1897 TIN
10107053 UNI.5,30.R.3D.DIN1897 TIN
10107054 UNI.5,40.R.3D.DIN1897 TIN
10107055 UNI.5,50.R.3D.DIN1897 TIN
10107056 UNI.5,60.R.3D.DIN1897 TIN
10107057 UNI.5,70.R.3D.DIN1897 TIN
10107058 UNI.5,80.R.3D.DIN1897 TIN
10107059 UNI.5,90.R.3D.DIN1897 TIN
10107060 UNI.6,00.R.3D.DIN1897 TIN
10107061 UNI.6,10.R.3D.DIN1897 TIN
10107062 UNI.6,20.R.3D.DIN1897 TIN
10107063 UNI.6,30.R.3D.DIN1897 TIN
10107064 UNI.6,40.R.3D.DIN1897 TIN
10107065 UNI.6,50.R.3D.DIN1897 TIN
10107066 UNI.6,60.R.3D.DIN1897 TIN
10107067 UNI.6,70.R.3D.DIN1897 TIN
10107068 UNI.6,80.R.3D.DIN1897 TIN
10107069 UNI.6,90.R.3D.DIN1897 TIN
10107070 UNI.7,00.R.3D.DIN1897 TIN
10107071 UNI.7,10.R.3D.DIN1897 TIN
10107072 UNI.7,20.R.3D.DIN1897 TIN
10107073 UNI.7,30.R.3D.DIN1897 TIN
10107074 UNI.7,40.R.3D.DIN1897 TIN
10107075 UNI.7,50.R.3D.DIN1897 TIN
10107076 UNI.7,60.R.3D.DIN1897 TIN
10107077 UNI.7,70.R.3D.DIN1897 TIN
10107078 UNI.7,80.R.3D.DIN1897 TIN
10107079 UNI.7,90.R.3D.DIN1897 TIN
10107080 UNI.8,00.R.3D.DIN1897 TIN
10107081 UNI.8,10.R.3D.DIN1897 TIN
10107082 UNI.8,20.R.3D.DIN1897 TIN
10107083 UNI.8,30.R.3D.DIN1897 TIN
10107084 UNI.8,40.R.3D.DIN1897 TIN
10107085 UNI.8,50.R.3D.DIN1897 TIN
10107086 UNI.8,60.R.3D.DIN1897 TIN
10107087 UNI.8,70.R.3D.DIN1897 TIN
10107088 UNI.8,80.R.3D.DIN1897 TIN
10107089 UNI.8,90.R.3D.DIN1897 TIN
10107090 UNI.9,00.R.3D.DIN1897 TIN
10107091 UNI.9,10.R.3D.DIN1897 TIN
10107092 UNI.9,20.R.3D.DIN1897 TIN
10107093 UNI.9,30.R.3D.DIN1897 TIN
10107094 UNI.9,40.R.3D.DIN1897 TIN
10107095 UNI.9,50.R.3D.DIN1897 TIN
10107096 UNI.9,60.R.3D.DIN1897 TIN
10107097 UNI.9,70.R.3D.DIN1897 TIN
10107098 UNI.9,80.R.3D.DIN1897 TIN
10107099 UNI.9,90.R.3D.DIN1897 TIN
10107100 UNI.10,00.R.3D.DIN1897 TIN
10107101 UNI.10,10.R.3D.DIN1897 TIN
10107102 UNI.10,20.R.3D.DIN1897 TIN
10107103 UNI.10,30.R.3D.DIN1897 TIN
10107104 UNI.10,40.R.3D.DIN1897 TIN
10107105 UNI.10,50.R.3D.DIN1897 TIN
10107110 UNI.11,00.R.3D.DIN1897 TIN
10107111 UNI.11,11.R.3D.DIN1897 TIN
10107115 UNI.11,50.R.3D.DIN1897 TIN
10107120 UNI.12,00.R.3D.DIN1897 TIN
10107123 UNI.12,30.R.3D.DIN1897 TIN
10107125 UNI.12,50.R.3D.DIN1897 TIN
10107127 UNI.12,70.R.3D.DIN1897 TIN
10107130 UNI.13,00.R.3D.DIN1897 TIN
10107135 UNI.13,50.R.3D.DIN1897 TIN
10107140 UNI.14,00.R.3D.DIN1897 TIN
10107238 UNI.2,38.R.3D.DIN1897 TIN
10107278 UNI.2,78.R.3D.DIN1897 TIN
10107317 UNI.3,17.R.3D.DIN1897 TIN
10107357 UNI.3,57.R.3D.DIN1897 TIN
10107397 UNI.3,97.R.3D.DIN1897 TIN
10107437 UNI.4,37.R.3D.DIN1897 TIN
10107476 UNI.4,76.R.3D.DIN1897 TIN
10107516 UNI.5,16.R.3D.DIN1897 TIN
10107556 UNI.5,56.R.3D.DIN1897 TIN
10107595 UNI.5,95.R.3D.DIN1897 TIN
10107635 UNI.6,35.R.3D.DIN1897 TIN
10107675 UNI.6,75.R.3D.DIN1897 TIN
10107714 UNI.7,14.R.3D.DIN1897 TIN
10107794 UNI.7,94.R.3D.DIN1897 TIN
10107873 UNI.8,73.R.3D.DIN1897 TIN
1010900400 WT.0,40.R.3D.DIN1897 VAP
1010900500 WT.0,50.R.3D.DIN1897 VAP
1010900550 WT.0,55.R.3D.DIN1897 VAP
1010900600 WT.0,60.R.3D.DIN1897 VAP
1010900650 WT.0,65.R.3D.DIN1897 VAP
1010900700 WT.0,70.R.3D.DIN1897 VAP
1010900750 WT.0,75.R.3D.DIN1897 VAP
1010900800 WT.0,80.R.3D.DIN1897 VAP
1010900850 WT.0,85.R.3D.DIN1897 VAP
1010900900 WT.0,90.R.3D.DIN1897 VAP
1010900950 WT.0,95.R.3D.DIN1897 VAP
1010901000 WT.1,00.R.3D.DIN1897 VAP
1010901050 WT.1,05.R.3D.DIN1897 VAP
1010901100 WT.1,10.R.3D.DIN1897 VAP
1010901150 WT.1,15.R.3D.DIN1897 VAP
1010901200 WT.1,20.R.3D.DIN1897 VAP
1010901250 WT.1,25.R.3D.DIN1897 VAP
1010901300 WT.1,30.R.3D.DIN1897 VAP
1010901350 WT.1,35.R.3D.DIN1897 VAP
1010901400 WT.1,40.R.3D.DIN1897 VAP
1010901450 WT.1,45.R.3D.DIN1897 VAP
1010901500 WT.1,50.R.3D.DIN1897 VAP
1010901550 WT.1,55.R.3D.DIN1897 VAP
1010901600 WT.1,60.R.3D.DIN1897 VAP
1010901650 WT.1,65.R.3D.DIN1897 VAP
1010901700 WT.1,70.R.3D.DIN1897 VAP
1010901750 WT.1,75.R.3D.DIN1897 VAP
1010901800 WT.1,80.R.3D.DIN1897 VAP
1010901830 WT.1,83.R.3D.DIN1897 VAP
1010901850 WT.1,85.R.3D.DIN1897 VAP
1010901900 WT.1,90.R.3D.DIN1897 VAP
1010901950 WT.1,95.R.3D.DIN1897 VAP
1010902000 WT.2,00.R.3D.DIN1897 VAP
1010902050 WT.2,05.R.3D.DIN1897 VAP
1010902100 WT.2,10.R.3D.DIN1897 VAP
1010902150 WT.2,15.R.3D.DIN1897 VAP
1010902200 WT.2,20.R.3D.DIN1897 VAP
1010902250 WT.2,25.R.3D.DIN1897 VAP
1010902300 WT.2,30.R.3D.DIN1897 VAP
1010902350 WT.2,35.R.3D.DIN1897 VAP
1010902400 WT.2,40.R.3D.DIN1897 VAP
1010902450 WT.2,45.R.3D.DIN1897 VAP
1010902500 WT.2,50.R.3D.DIN1897 VAP
1010902550 WT.2,55.R.3D.DIN1897 VAP
1010902600 WT.2,60.R.3D.DIN1897 VAP
1010902650 WT.2,65.R.3D.DIN1897 VAP
1010902700 WT.2,70.R.3D.DIN1897 VAP
1010902750 WT.2,75.R.3D.DIN1897 VAP
1010902800 WT.2,80.R.3D.DIN1897 VAP
1010902850 WT.2,85.R.3D.DIN1897 VAP
1010902900 WT.2,90.R.3D.DIN1897 VAP
1010902950 WT.2,95.R.3D.DIN1897 VAP
1010903000 WT.3,00.R.3D.DIN1897 VAP
1010903050 WT.3,05.R.3D.DIN1897 VAP
1010903100 WT.3,10.R.3D.DIN1897 VAP
1010903150 WT.3,15.R.3D.DIN1897 VAP
1010903200 WT.3,20.R.3D.DIN1897 VAP
1010903250 WT.3,25.R.3D.DIN1897 VAP
1010903300 WT.3,30.R.3D.DIN1897 VAP
1010903350 WT.3,35.R.3D.DIN1897 VAP
1010903400 WT.3,40.R.3D.DIN1897 VAP
1010903450 WT.3,45.R.3D.DIN1897 VAP
1010903500 WT.3,50.R.3D.DIN1897 VAP
1010903550 WT.3,55.R.3D.DIN1897 VAP
1010903600 WT.3,60.R.3D.DIN1897 VAP
1010903700 WT.3,70.R.3D.DIN1897 VAP
1010903750 WT.3,75.R.3D.DIN1897 VAP
1010903800 WT.3,80.R.3D.DIN1897 VAP
1010903850 WT.3,85.R.3D.DIN1897 VAP
1010903900 WT.3,90.R.3D.DIN1897 VAP
1010903950 WT.3,95.R.3D.DIN1897 VAP
1010904000 WT.4,00.R.3D.DIN1897 VAP
1010904050 WT.4,05.R.3D.DIN1897 VAP
1010904100 WT.4,10.R.3D.DIN1897 VAP
1010904150 WT.4,15.R.3D.DIN1897 VAP
1010904200 WT.4,20.R.3D.DIN1897 VAP
1010904250 WT.4,25.R.3D.DIN1897 VAP
1010904300 WT.4,30.R.3D.DIN1897 VAP
1010904350 WT.4,35.R.3D.DIN1897 VAP
1010904400 WT.4,40.R.3D.DIN1897 VAP
1010904450 WT.4,45.R.3D.DIN1897 VAP
1010904500 WT.4,50.R.3D.DIN1897 VAP
1010904550 WT.4,55.R.3D.DIN1897 VAP
1010904600 WT.4,60.R.3D.DIN1897 VAP
1010904650 WT.4,65.R.3D.DIN1897 VAP
1010904700 WT.4,70.R.3D.DIN1897 VAP
1010904750 WT.4,75.R.3D.DIN1897 VAP
1010904800 WT.4,80.R.3D.DIN1897 VAP
1010904850 WT.4,85.R.3D.DIN1897 VAP
1010904900 WT.4,90.R.3D.DIN1897 VAP
1010904950 WT.4,95.R.3D.DIN1897 VAP
1010905000 WT.5,00.R.3D.DIN1897 VAP
1010905050 WT.5,05.R.3D.DIN1897 VAP
1010905100 WT.5,10.R.3D.DIN1897 VAP
1010905150 WT.5,15.R.3D.DIN1897 VAP
1010905200 WT.5,20.R.3D.DIN1897 VAP
1010905250 WT.5,25.R.3D.DIN1897 VAP
1010905300 WT.5,30.R.3D.DIN1897 VAP
1010905350 WT.5,35.R.3D.DIN1897 VAP
1010905400 WT.5,40.R.3D.DIN1897 VAP
1010905450 WT.5,45.R.3D.DIN1897 VAP
1010905500 WT.5,50.R.3D.DIN1897 VAP
1010905550 WT.5,55.R.3D.DIN1897 VAP
1010905600 WT.5,60.R.3D.DIN1897 VAP
1010905700 WT.5,70.R.3D.DIN1897 VAP
1010905750 WT.5,75.R.3D.DIN1897 VAP
1010905800 WT.5,80.R.3D.DIN1897 VAP
1010905850 WT.5,85.R.3D.DIN1897 VAP
1010905900 WT.5,90.R.3D.DIN1897 VAP
1010905950 WT.5,95.R.3D.DIN1897 VAP
1010906000 WT.6,00.R.3D.DIN1897 VAP
1010906050 WT.6,05.R.3D.DIN1897 VAP
1010906100 WT.6,10.R.3D.DIN1897 VAP
1010906150 WT.6,15.R.3D.DIN1897 VAP
1010906200 WT.6,20.R.3D.DIN1897 VAP
1010906250 WT.6,25.R.3D.DIN1897 VAP
1010906300 WT.6,30.R.3D.DIN1897 VAP
1010906350 WT.6,35.R.3D.DIN1897 VAP
1010906400 WT.6,40.R.3D.DIN1897 VAP
1010906450 WT.6,45.R.3D.DIN1897 VAP
1010906500 WT.6,50.R.3D.DIN1897 VAP
1010906550 WT.6,55.R.3D.DIN1897 VAP
1010906600 WT.6,60.R.3D.DIN1897 VAP
1010906650 WT.6,65.R.3D.DIN1897 VAP
1010906700 WT.6,70.R.3D.DIN1897 VAP
1010906750 WT.6,75.R.3D.DIN1897 VAP
1010906800 WT.6,80.R.3D.DIN1897 VAP
1010906850 WT.6,85.R.3D.DIN1897 VAP
1010906900 WT.6,90.R.3D.DIN1897 VAP
1010907000 WT.7,00.R.3D.DIN1897 VAP
1010907050 WT.7,05.R.3D.DIN1897 VAP
1010907100 WT.7,10.R.3D.DIN1897 VAP
1010907200 WT.7,20.R.3D.DIN1897 VAP
1010907250 WT.7,25.R.3D.DIN1897 VAP
1010907300 WT.7,30.R.3D.DIN1897 VAP
1010907350 WT.7,35.R.3D.DIN1897 VAP
1010907400 WT.7,40.R.3D.DIN1897 VAP
1010907500 WT.7,50.R.3D.DIN1897 VAP
1010907600 WT.7,60.R.3D.DIN1897 VAP
1010907700 WT.7,70.R.3D.DIN1897 VAP
1010907750 WT.7,75.R.3D.DIN1897 VAP
1010907800 WT.7,80.R.3D.DIN1897 VAP
1010907900 WT.7,90.R.3D.DIN1897 VAP
1010908000 WT.8,00.R.3D.DIN1897 VAP
1010908050 WT.8,05.R.3D.DIN1897 VAP
1010908100 WT.8,10.R.3D.DIN1897 VAP
1010908150 WT.8,15.R.3D.DIN1897 VAP
1010908200 WT.8,20.R.3D.DIN1897 VAP
1010908250 WT.8,25.R.3D.DIN1897 VAP
1010908300 WT.8,30.R.3D.DIN1897 VAP
1010908400 WT.8,40.R.3D.DIN1897 VAP
1010908500 WT.8,50.R.3D.DIN1897 VAP
1010908550 WT.8,55.R.3D.DIN1897 VAP
1010908600 WT.8,60.R.3D.DIN1897 VAP
1010908700 WT.8,70.R.3D.DIN1897 VAP
1010908750 WT.8,75.R.3D.DIN1897 VAP
1010908800 WT.8,80.R.3D.DIN1897 VAP
1010908900 WT.8,90.R.3D.DIN1897 VAP
1010908950 WT.8,95.R.3D.DIN1897 VAP
1010909000 WT.9,00.R.3D.DIN1897 VAP
1010909050 WT.9,05.R.3D.DIN1897 VAP
1010909100 WT.9,10.R.3D.DIN1897 VAP
1010909200 WT.9,20.R.3D.DIN1897 VAP
1010909250 WT.9,25.R.3D.DIN1897 VAP
1010909300 WT.9,30.R.3D.DIN1897 VAP
1010909400 WT.9,40.R.3D.DIN1897 VAP
1010909500 WT.9,50.R.3D.DIN1897 VAP
1010909600 WT.9,60.R.3D.DIN1897 VAP
1010909650 WT.9,65.R.3D.DIN1897 VAP
1010909700 WT.9,70.R.3D.DIN1897 VAP
1010909750 WT.9,75.R.3D.DIN1897 VAP
1010909800 WT.9,80.R.3D.DIN1897 VAP
1010909900 WT.9,90.R.3D.DIN1897 VAP
1010910000 WT.10,0.R.3D.DIN1897 VAP
1010910050 WT.10,05.R.3D.DIN1897 VAP
1010910100 WT.10,10.R.3D.DIN1897 VAP
1010910200 WT.10,20.R.3D.DIN1897 VAP
1010910250 WT.10,25.R.3D.DIN1897 VAP
1010910300 WT.10,30.R.3D.DIN1897 VAP
1010910400 WT.10,40.R.3D.DIN1897 VAP
1010910500 WT.10,50.R.3D.DIN1897 VAP
1010910600 WT.10,60.R.3D.DIN1897 VAP
1010910700 WT.10,70.R.3D.DIN1897 VAP
1010910750 WT.10,75.R.3D.DIN1897 VAP
1010910800 WT.10,80.R.3D.DIN1897 VAP
1010910900 WT.10,90.R.3D.DIN1897 VAP
1010911000 WT.11,00.R.3D.DIN1897 VAP
1010911100 WT.11,10.R.3D.DIN1897 VAP
1010911200 WT.11,20.R.3D.DIN1897 VAP
1010911300 WT.11,30.R.3D.DIN1897 VAP
1010911400 WT.11,40.R.3D.DIN1897 VAP
1010911500 WT.11,50.R.3D.DIN1897 VAP
1010911700 WT.11,70.R.3D.DIN1897 VAP
1010911750 WT.11,75.R.3D.DIN1897 VAP
1010911800 WT.11,80.R.3D.DIN1897 VAP
1010912000 WT.12,00.R.3D.DIN1897 VAP
1010912100 WT.12,10.R.3D.DIN1897 VAP
1010912200 WT.12,20.R.3D.DIN1897 VAP
1010912250 WT.12,25.R.3D.DIN1897 VAP
1010912300 WT.12,30.R.3D.DIN1897 VAP
1010912400 WT.12,40.R.3D.DIN1897 VAP
1010912500 WT.12,50.R.3D.DIN1897 VAP
1010912600 WT.12,60.R.3D.DIN1897 VAP
1010912700 WT.12,70.R.3D.DIN1897 VAP
1010912800 WT.12,80.R.3D.DIN1897 VAP
1010912900 WT.12,90.R.3D.DIN1897 VAP
1010913000 WT.13,00.R.3D.DIN1897 VAP
1010913200 WT.13,20.R.3D.DIN1897 VAP
1010913500 WT.13,50.R.3D.DIN1897 VAP
1010914000 WT.14,00.R.3D.DIN1897 VAP
1010914500 WT.14,50.R.3D.DIN1897 VAP
1010915000 WT.15,00.R.3D.DIN1897 VAP
1010915250 WT.15,25.R.3D.DIN1897 VAP
1010915500 WT.15,50.R.3D.DIN1897 VAP
1010916000 WT.16,00.R.3D.DIN1897 VAP
1010916500 WT.16,50.R.3D.DIN1897 VAP
1010917000 WT.17,00.R.3D.DIN1897 VAP
1010917500 WT.17,50.R.3D.DIN1897 VAP
1010918000 WT.18,00.R.3D.DIN1897 VAP
1010918500 WT.18,50.R.3D.DIN1897 VAP
1010919000 WT.19,00.R.3D.DIN1897 VAP
1010919500 WT.19,50.R.3D.DIN1897 VAP
1010920000 WT.20,00.R.3D.DIN1897 VAP
1010920500 WT.20,50.R.3D.DIN1897 VAP
1010921000 WT.21,00.R.3D.DIN1897 VAP
1010921500 WT.21,50.R.3D.DIN1897 VAP
1010922000 WT.22,00.R.3D.DIN1897 VAP
1010922200 WT.22,20.R.3D.DIN1897 VAP
1010923000 WT.23,00.R.3D.DIN1897 VAP
1010924000 WT.24,00.R.3D.DIN1897 VAP
1010925000 WT.25,00.R.3D.DIN1897 VAP
10110010 WT.1,00.R.3D.DIN1897 TIN
10110011 WT.1,10.R.3D.DIN1897 TIN
10110012 WT.1,20.R.3D.DIN1897 TIN
10110013 WT.1,30.R.3D.DIN1897 TIN
10110014 WT.1,40.R.3D.DIN1897 TIN
10110015 WT.1,50.R.3D.DIN1897 TIN
10110016 WT.1,60.R.3D.DIN1897 TIN
10110017 WT.1,70.R.3D.DIN1897 TIN
10110018 WT.1,80.R.3D.DIN1897 TIN
10110019 WT.1,90.R.3D.DIN1897 TIN
10110020 WT.2,00.R.3D.DIN1897 TIN
10110021 WT.2,10.R.3D.DIN1897 TIN
10110022 WT.2,20.R.3D.DIN1897 TIN
10110023 WT.2,30.R.3D.DIN1897 TIN
10110024 WT.2,40.R.3D.DIN1897 TIN
10110025 WT.2,50.R.3D.DIN1897 TIN
10110026 WT.2,60.R.3D.DIN1897 TIN
10110027 WT.2,70.R.3D.DIN1897 TIN
10110028 WT.2,80.R.3D.DIN1897 TIN
10110029 WT.2,90.R.3D.DIN1897 TIN
10110030 WT.3,00.R.3D.DIN1897 TIN
10110031 WT.3,10.R.3D.DIN1897 TIN
10110032 WT.3,20.R.3D.DIN1897 TIN
10110033 WT.3,30.R.3D.DIN1897 TIN
10110034 WT.3,40.R.3D.DIN1897 TIN
10110035 WT.3,50.R.3D.DIN1897 TIN
10110036 WT.3,60.R.3D.DIN1897 TIN
10110037 WT.3,70.R.3D.DIN1897 TIN
10110038 WT.3,80.R.3D.DIN1897 TIN
10110039 WT.3,90.R.3D.DIN1897 TIN
10110040 WT.4,00.R.3D.DIN1897 TIN
10110041 WT.4,10.R.3D.DIN1897 TIN
10110042 WT.4,20.R.3D.DIN1897 TIN
10110043 WT.4,30.R.3D.DIN1897 TIN
10110044 WT.4,40.R.3D.DIN1897 TIN
10110045 WT.4,50.R.3D.DIN1897 TIN
10110046 WT.4,60.R.3D.DIN1897 TIN
10110047 WT.4,70.R.3D.DIN1897 TIN
10110048 WT.4,80.R.3D.DIN1897 TIN
10110049 WT.4,90.R.3D.DIN1897 TIN
10110050 WT.5,00.R.3D.DIN1897 TIN
10110051 WT.5,10.R.3D.DIN1897 TIN
10110052 WT.5,20.R.3D.DIN1897 TIN
10110053 WT.5,30.R.3D.DIN1897 TIN
10110054 WT.5,40.R.3D.DIN1897 TIN
10110055 WT.5,50.R.3D.DIN1897 TIN
10110056 WT.5,60.R.3D.DIN1897 TIN
10110057 WT.5,70.R.3D.DIN1897 TIN
10110058 WT.5,80.R.3D.DIN1897 TIN
10110059 WT.5,90.R.3D.DIN1897 TIN
10110060 WT.6,00.R.3D.DIN1897 TIN
10110061 WT.6,10.R.3D.DIN1897 TIN
10110062 WT.6,20.R.3D.DIN1897 TIN
10110063 WT.6,30.R.3D.DIN1897 TIN
10110064 WT.6,40.R.3D.DIN1897 TIN
10110065 WT.6,50.R.3D.DIN1897 TIN
10110066 WT.6,60.R.3D.DIN1897 TIN
10110067 WT.6,70.R.3D.DIN1897 TIN
10110068 WT.6,80.R.3D.DIN1897 TIN
10110069 WT.6,90.R.3D.DIN1897 TIN
10110070 WT.7,00.R.3D.DIN1897 TIN
10110071 WT.7,10.R.3D.DIN1897 TIN
10110072 WT.7,20.R.3D.DIN1897 TIN
10110073 WT.7,30.R.3D.DIN1897 TIN
10110074 WT.7,40.R.3D.DIN1897 TIN
10110075 WT.7,50.R.3D.DIN1897 TIN
10110076 WT.7,60.R.3D.DIN1897 TIN
10110077 WT.7,70.R.3D.DIN1897 TIN
10110078 WT.7,80.R.3D.DIN1897 TIN
10110079 WT.7,90.R.3D.DIN1897 TIN
10110080 WT.8,00.R.3D.DIN1897 TIN
10110081 WT.8,10.R.3D.DIN1897 TIN
10110082 WT.8,20.R.3D.DIN1897 TIN
10110083 WT.8,30.R.3D.DIN1897 TIN
10110084 WT.8,40.R.3D.DIN1897 TIN
10110085 WT.8,50.R.3D.DIN1897 TIN
10110086 WT.8,60.R.3D.DIN1897 TIN
10110087 WT.8,70.R.3D.DIN1897 TIN
10110088 WT.8,80.R.3D.DIN1897 TIN
10110089 WT.8,90.R.3D.DIN1897 TIN
10110090 WT.9,00.R.3D.DIN1897 TIN
10110091 WT.9,10.R.3D.DIN1897 TIN
10110092 WT.9,20.R.3D.DIN1897 TIN
10110093 WT.9,30.R.3D.DIN1897 TIN
10110094 WT.9,40.R.3D.DIN1897 TIN
10110095 WT.9,50.R.3D.DIN1897 TIN
10110096 WT.9,60.R.3D.DIN1897 TIN
10110097 WT.9,70.R.3D.DIN1897 TIN
10110098 WT.9,80.R.3D.DIN1897 TIN
10110099 WT.9,90.R.3D.DIN1897 TIN
10110100 WT.10,00.R.3D.DIN1897 TIN
10110102 WT.10,20.R.3D.DIN1897 TIN
10110105 WT.10,50.R.3D.DIN1897 TIN
10110108 WT.10,80.R.3D.DIN1897 TIN
10110110 WT.11,00.R.3D.DIN1897 TIN
10110115 WT.11,50.R.3D.DIN1897 TIN
10110118 WT.11,80.R.3D.DIN1897 TIN
10110120 WT.12,00.R.3D.DIN1897 TIN
10110123 WT.12,30.R.3D.DIN1897 TIN
10110125 WT.12,50.R.3D.DIN1897 TIN
10110128 WT.12,80.R.3D.DIN1897 TIN
10110130 WT.13,00.R.3D.DIN1897 TIN
10110135 WT.13,50.R.3D.DIN1897 TIN
10110138 WT.13,80.R.3D.DIN1897 TIN
10110140 WT.14,00.R.3D.DIN1897 TIN
10110145 WT.14,50.R.3D.DIN1897 TIN
10110150 WT.15,00.R.3D.DIN1897 TIN
10110155 WT.15,50.R.3D.DIN1897 TIN
10110157 WT.15,75.R.3D.DIN1897 TIN
10110160 WT.16,00.R.3D.DIN1897 TIN
10110165 WT.16,50.R.3D.DIN1897 TIN
10110170 WT.17,00.R.3D.DIN1897 TIN
10110175 WT.17,50.R.3D.DIN1897 TIN
10110177 WT.17,75.R.3D.DIN1897 TIN
10110180 WT.18,00.R.3D.DIN1897 TIN
10110185 WT.18,50.R.3D.DIN1897 TIN
10110190 WT.19,00.R.3D.DIN1897 TIN
10110195 WT.19,50.R.3D.DIN1897 TIN
10110197 WT.19,75.R.3D.DIN1897 TIN
10110200 WT.20,00.R.3D.DIN1897 TIN
10110465 WT.4,65.R.3D.DIN1897 TIN
10110555 WT.5,55.R.3D.DIN1897 TIN
10112010 WTL-L.1,00.L.3D.DIN1897
10112011 WTL-L.1,10.L.3D.DIN1897
10112012 WTL-L.1,20.L.3D.DIN1897
10112013 WTL-L.1,30.L.3D.DIN1897
10112014 WTL-L.1,40.L.3D.DIN1897
10112015 WTL-L.1,50.L.3D.DIN1897
10112016 WTL-L.1,60.L.3D.DIN1897
10112017 WTL-L.1,70.L.3D.DIN1897
10112018 WTL-L.1,80.L.3D.DIN1897
10112019 WTL-L.1,90.L.3D.DIN1897
10112020 WTL-L.2,00.L.3D.DIN1897
10112021 WTL-L.2,10.L.3D.DIN1897
10112022 WTL-L.2,20.L.3D.DIN1897
10112023 WTL-L.2,30.L.3D.DIN1897
10112024 WTL-L.2,40.L.3D.DIN1897 F.NIT
10112025 WTL-L.2,50.L.3D.DIN1897 F.NIT
10112026 WTL-L.2,60.L.3D.DIN1897 F.NIT
10112027 WTL-L.2,70.L.3D.DIN1897 F.NIT
10112028 WTL-L.2,80.L.3D.DIN1897 F.NIT
10112029 WTL-L.2,90.L.3D.DIN1897 F.NIT
10112030 WTL-L.3,00.L.3D.DIN1897 F.NIT
10112031 WTL-L.3,10.L.3D.DIN1897 F.NIT
10112032 WTL-L.3,20.L.3D.DIN1897 F.NIT
10112033 WTL-L.3,30.L.3D.DIN1897 F.NIT
10112034 WTL-L.3,40.L.3D.DIN1897 F.NIT
10112035 WTL-L.3,50.L.3D.DIN1897 F.NIT
10112036 WTL-L.3,60.L.3D.DIN1897 F.NIT
10112037 WTL-L.3,70.L.3D.DIN1897 F.NIT
10112038 WTL-L.3,80.L.3D.DIN1897 F.NIT
10112039 WTL-L.3,90.L.3D.DIN1897 F.NIT
10112040 WTL-L.4,00.L.3D.DIN1897 F.NIT
10112041 WTL-L.4,10.L.3D.DIN1897 F.NIT
10112042 WTL-L.4,20.L.3D.DIN1897 F.NIT
10112043 WTL-L.4,30.L.3D.DIN1897 F.NIT
10112044 WTL-L.4,40.L.3D.DIN1897 F.NIT
10112045 WTL-L.4,50.L.3D.DIN1897 F.NIT
10112046 WTL-L.4,60.L.3D.DIN1897 F.NIT
10112047 WTL-L.4,70.L.3D.DIN1897 F.NIT
10112048 WTL-L.4,80.L.3D.DIN1897 F.NIT
10112049 WTL-L.4,90.L.3D.DIN1897 F.NIT
10112050 WTL-L.5,00.L.3D.DIN1897 F.NIT
10112051 WTL-L.5,10.L.3D.DIN1897 F.NIT
10112052 WTL-L.5,20.L.3D.DIN1897 F.NIT
10112053 WTL-L.5,30.L.3D.DIN1897 F.NIT
10112054 WTL-L.5,40.L.3D.DIN1897 F.NIT
10112055 WTL-L.5,50.L.3D.DIN1897 F.NIT
10112056 WTL-L.5,60.L.3D.DIN1897 F.NIT
10112057 WTL-L.5,70.L.3D.DIN1897 F.NIT
10112058 WTL-L.5,80.L.3D.DIN1897 F.NIT
10112059 WTL-L.5,90.L.3D.DIN1897 F.NIT
10112060 WTL-L.6,00.L.3D.DIN1897 F.NIT
10112061 WTL-L.6,10.L.3D.DIN1897 F.NIT
10112062 WTL-L.6,20.L.3D.DIN1897 F.NIT
10112063 WTL-L.6,30.L.3D.DIN1897 F.NIT
10112064 WTL-L.6,40.L.3D.DIN1897 F.NIT
10112065 WTL-L.6,50.L.3D.DIN1897 F.NIT
10112066 WTL-L.6,60.L.3D.DIN1897 F.NIT
10112067 WTL-L.6,70.L.3D.DIN1897 F.NIT
10112068 WTL-L.6,80.L.3D.DIN1897 F.NIT
10112069 WTL-L.6,90.L.3D.DIN1897 F.NIT
10112070 WTL-L.7,00.L.3D.DIN1897 F.NIT
10112072 WTL-L.7,20.L.3D.DIN1897 F.NIT
10112073 WTL-L.7,30.L.3D.DIN1897 F.NIT
10112074 WTL-L.7,40.L.3D.DIN1897 F.NIT
10112075 WTL-L.7,50.L.3D.DIN1897 F.NIT
10112077 WTL-L.7,70.L.3D.DIN1897 F.NIT
10112080 WTL-L.8,00.L.3D.DIN1897 F.NIT
10112081 WTL-L.8,10.L.3D.DIN1897 F.NIT
10112082 WTL-L.8,20.L.3D.DIN1897 F.NIT
10112083 WTL-L.8,30.L.3D.DIN1897 F.NIT
10112085 WTL-L.8,50.L.3D.DIN1897 F.NIT
10112086 WTL-L.8,60.L.3D.DIN1897 F.NIT
10112087 WTL-L.8,70.L.3D.DIN1897 F.NIT
10112088 WTL-L.8,80.L.3D.DIN1897 F.NIT
10112090 WTL-L.9,00.L.3D.DIN1897 F.NIT
10112095 WTL-L.9,50.L.3D.DIN1897 F.NIT
10112097 WTL-L.9,70.L.3D.DIN1897 F.NIT
10112100 WTL-L.10,00.L.3D.DIN1897 F.NIT
10112101 WTL-L.10,10.L.3D.DIN1897 F.NIT
10112102 WTL-L.10,20.L.3D.DIN1897 F.NIT
10112105 WTL-L.10,50.L.3D.DIN1897 F.NIT
10112110 WTL-L.11,00.L.3D.DIN1897 F.NIT
10112115 WTL-L.11,50.L.3D.DIN1897 F.NIT
10112118 WTL-L.11,80.L.3D.DIN1897 F.NIT
10112120 WTL-L.12,00.L.3D.DIN1897 F.NIT
10112125 WTL-L.12,50.L.3D.DIN1897 F.NIT
10112128 WTL-L.12,80.L.3D.DIN1897 F.NIT
10112130 WTL-L.13,00.L.3D.DIN1897 F.NIT
10112140 WTL-L.14,00.L.3D.DIN1897 F.NIT
10112145 WTL-L.14,50.L.3D.DIN1897 F.NIT
10112150 WTL-L.15,00.L.3D.DIN1897 F.NIT
10112160 WTL-L.16,00.L.3D.DIN1897 VAP
10112180 WTL-L.18,00.L.3D.DIN1897 VAP
10112190 WTL-L.19,00.L.3D.DIN1897 VAP
10113010 UNI-PM.1,00.R.3D.DIN1897 TIN
10113011 UNI-PM.1,10.R.3D.DIN1897 TIN
10113012 UNI-PM.1,20.R.3D.DIN1897 TIN
10113013 UNI-PM.1,30.R.3D.DIN1897 TIN
10113014 UNI-PM.1,40.R.3D.DIN1897 TIN
10113015 UNI-PM.1,50.R.3D.DIN1897 TIN
10113016 UNI-PM.1,60.R.3D.DIN1897 TIN
10113017 UNI-PM.1,70.R.3D.DIN1897 TIN
10113018 UNI-PM.1,80.R.3D.DIN1897 TIN
10113019 UNI-PM.1,90.R.3D.DIN1897 TIN
10113020 UNI-PM.2,00.R.3D.DIN1897 TIN
10113021 UNI-PM.2,10.R.3D.DIN1897 TIN
10113022 UNI-PM.2,20.R.3D.DIN1897 TIN
10113023 UNI-PM.2,30.R.3D.DIN1897 TIN
10113024 UNI-PM.2,40.R.3D.DIN1897 TIN
10113025 UNI-PM.2,50.R.3D.DIN1897 TIN
10113026 UNI-PM.2,60.R.3D.DIN1897 TIN
10113027 UNI-PM.2,70.R.3D.DIN1897 TIN
10113028 UNI-PM.2,80.R.3D.DIN1897 TIN
10113029 UNI-PM.2,90.R.3D.DIN1897 TIN
10113030 UNI-PM.3,00.R.3D.DIN1897 TIN
10113031 UNI-PM.3,10.R.3D.DIN1897 TIN
10113032 UNI-PM.3,20.R.3D.DIN1897 TIN
10113033 UNI-PM.3,30.R.3D.DIN1897 TIN
10113034 UNI-PM.3,40.R.3D.DIN1897 TIN
10113035 UNI-PM.3,50.R.3D.DIN1897 TIN
10113036 UNI-PM.3,60.R.3D.DIN1897 TIN
10113037 UNI-PM.3,70.R.3D.DIN1897 TIN
10113038 UNI-PM.3,80.R.3D.DIN1897 TIN
10113039 UNI-PM.3,90.R.3D.DIN1897 TIN
10113040 UNI-PM.4,00.R.3D.DIN1897 TIN
10113041 UNI-PM.4,10.R.3D.DIN1897 TIN
10113042 UNI-PM.4,20.R.3D.DIN1897 TIN
10113043 UNI-PM.4,30.R.3D.DIN1897 TIN
10113044 UNI-PM.4,40.R.3D.DIN1897 TIN
10113045 UNI-PM.4,50.R.3D.DIN1897 TIN
10113046 UNI-PM.4,60.R.3D.DIN1897 TIN
10113047 UNI-PM.4,70.R.3D.DIN1897 TIN
10113048 UNI-PM.4,80.R.3D.DIN1897 TIN
10113049 UNI-PM.4,90.R.3D.DIN1897 TIN
10113050 UNI-PM.5,00.R.3D.DIN1897 TIN
10113051 UNI-PM.5,10.R.3D.DIN1897 TIN
10113052 UNI-PM.5,20.R.3D.DIN1897 TIN
10113053 UNI-PM.5,30.R.3D.DIN1897 TIN
10113054 UNI-PM.5,40.R.3D.DIN1897 TIN
10113055 UNI-PM.5,50.R.3D.DIN1897 TIN
10113056 UNI-PM.5,60.R.3D.DIN1897 TIN
10113057 UNI-PM.5,70.R.3D.DIN1897 TIN
10113058 UNI-PM.5,80.R.3D.DIN1897 TIN
10113059 UNI-PM.5,90.R.3D.DIN1897 TIN
10113060 UNI-PM.6,00.R.3D.DIN1897 TIN
10113061 UNI-PM.6,10.R.3D.DIN1897 TIN
10113062 UNI-PM.6,20.R.3D.DIN1897 TIN
10113063 UNI-PM.6,30.R.3D.DIN1897 TIN
10113064 UNI-PM.6,40.R.3D.DIN1897 TIN
10113065 UNI-PM.6,50.R.3D.DIN1897 TIN
10113066 UNI-PM.6,60.R.3D.DIN1897 TIN
10113067 UNI-PM.6,70.R.3D.DIN1897 TIN
10113068 UNI-PM.6,80.R.3D.DIN1897 TIN
10113069 UNI-PM.6,90.R.3D.DIN1897 TIN
10113070 UNI-PM.7,00.R.3D.DIN1897 TIN
10113071 UNI-PM.7,10.R.3D.DIN1897 TIN
10113072 UNI-PM.7,20.R.3D.DIN1897 TIN
10113073 UNI-PM.7,30.R.3D.DIN1897 TIN
10113074 UNI-PM.7,40.R.3D.DIN1897 TIN
10113075 UNI-PM.7,50.R.3D.DIN1897 TIN
10113076 UNI-PM.7,60.R.3D.DIN1897 TIN
10113077 UNI-PM.7,70.R.3D.DIN1897 TIN
10113078 UNI-PM.7,80.R.3D.DIN1897 TIN
10113079 UNI-PM.7,90.R.3D.DIN1897 TIN
10113080 UNI-PM.8,00.R.3D.DIN1897 TIN
10113081 UNI-PM.8,10.R.3D.DIN1897 TIN
10113082 UNI-PM.8,20.R.3D.DIN1897 TIN
10113083 UNI-PM.8,30.R.3D.DIN1897 TIN
10113084 UNI-PM.8,40.R.3D.DIN1897 TIN
10113085 UNI-PM.8,50.R.3D.DIN1897 TIN
10113088 UNI-PM.8,80.R.3D.DIN1897 TIN
10113090 UNI-PM.9,00.R.3D.DIN1897 TIN
10113093 UNI-PM.9,30.R.3D.DIN1897 TIN
10113095 UNI-PM.9,50.R.3D.DIN1897 TIN
10113098 UNI-PM.9,80.R.3D.DIN1897 TIN
10113100 UNI-PM.10,00.R.3D.DIN1897 TIN
10113102 UNI-PM.10,20.R.3D.DIN1897 TIN
10113105 UNI-PM.10,50.R.3D.DIN1897 TIN
10113110 UNI-PM.11,00.R.3D.DIN1897 TIN
10113111 UNI-PM.11,11.R.3D.DIN1897 TIN
10113115 UNI-PM.11,50.R.3D.DIN1897 TIN
10113120 UNI-PM.12,00.R.3D.DIN1897 TIN
10113123 UNI-PM.12,30.R.3D.DIN1897 TIN
10113125 UNI-PM.12,50.R.3D.DIN1897 TIN
10113127 UNI-PM.12,70.R.3D.DIN1897 TIN
10113130 UNI-PM.13,00.R.3D.DIN1897 TIN
10113135 UNI-PM.13,50.R.3D.DIN1897 TIN
10113140 UNI-PM.14,00.R.3D.DIN1897 TIN
10113238 UNI-PM.2,38.R.3D.DIN1897 TIN
10113278 UNI-PM.2,78.R.3D.DIN1897 TIN
10113317 UNI-PM.3,17.R.3D.DIN1897 TIN
10113357 UNI-PM.3,57.R.3D.DIN1897 TIN
10113397 UNI-PM.3,97.R.3D.DIN1897 TIN
10113437 UNI-PM.4,37.R.3D.DIN1897 TIN
10113476 UNI-PM.4,76.R.3D.DIN1897 TIN
10113516 UNI-PM.5,16.R.3D.DIN1897 TIN
10113556 UNI-PM.5,56.R.3D.DIN1897 TIN
10113595 UNI-PM.5,95.R.3D.DIN1897 TIN
10113635 UNI-PM.6,35.R.3D.DIN1897 TIN
10113675 UNI-PM.6,75.R.3D.DIN1897 TIN
10113714 UNI-PM.7,14.R.3D.DIN1897 TIN
10113794 UNI-PM.7,94.R.3D.DIN1897 TIN
10113873 UNI-PM.8,73.R.3D.DIN1897 TIN
10120010 WNX.1,00.R.3D.DIN1897 TIN
10120011 WNX.1,10.R.3D.DIN1897 TIN
10120012 WNX.1,20.R.3D.DIN1897 TIN
10120013 WNX.1,30.R.3D.DIN1897 TIN
10120014 WNX.1,40.R.3D.DIN1897 TIN
10120015 WNX.1,50.R.3D.DIN1897 TIN
10120016 WNX.1,60.R.3D.DIN1897 TIN
10120017 WNX.1,70.R.3D.DIN1897 TIN
10120018 WNX.1,80.R.3D.DIN1897 TIN
10120019 WNX.1,90.R.3D.DIN1897 TIN
10120020 WNX.2,00.R.3D.DIN1897 TIN
10120021 WNX.2,10.R.3D.DIN1897 TIN
10120022 WNX.2,20.R.3D.DIN1897 TIN
10120023 WNX.2,30.R.3D.DIN1897 TIN
10120024 WNX.2,40.R.3D.DIN1897 TIN
10120025 WNX.2,50.R.3D.DIN1897 TIN
10120026 WNX.2,60.R.3D.DIN1897 TIN
10120027 WNX.2,70.R.3D.DIN1897 TIN
10120028 WNX.2,80.R.3D.DIN1897 TIN
10120029 WNX.2,90.R.3D.DIN1897 TIN
10120030 WNX.3,00.R.3D.DIN1897 TIN
10120031 WNX.3,10.R.3D.DIN1897 TIN
10120032 WNX.3,20.R.3D.DIN1897 TIN
10120033 WNX.3,30.R.3D.DIN1897 TIN
10120034 WNX.3,40.R.3D.DIN1897 TIN
10120035 WNX.3,50.R.3D.DIN1897 TIN
10120036 WNX.3,60.R.3D.DIN1897 TIN
10120037 WNX.3,70.R.3D.DIN1897 TIN
10120038 WNX.3,80.R.3D.DIN1897 TIN
10120039 WNX.3,90.R.3D.DIN1897 TIN
10120040 WNX.4,00.R.3D.DIN1897 TIN
10120041 WNX.4,10.R.3D.DIN1897 TIN
10120042 WNX.4,20.R.3D.DIN1897 TIN
10120043 WNX.4,30.R.3D.DIN1897 TIN
10120044 WNX.4,40.R.3D.DIN1897 TIN
10120045 WNX.4,50.R.3D.DIN1897 TIN
10120046 WNX.4,60.R.3D.DIN1897 TIN
10120047 WNX.4,70.R.3D.DIN1897 TIN
10120048 WNX.4,80.R.3D.DIN1897 TIN
10120049 WNX.4,90.R.3D.DIN1897 TIN
10120050 WNX.5,00.R.3D.DIN1897 TIN
10120051 WNX.5,10.R.3D.DIN1897 TIN
10120052 WNX.5,20.R.3D.DIN1897 TIN
10120053 WNX.5,30.R.3D.DIN1897 TIN
10120054 WNX.5,40.R.3D.DIN1897 TIN
10120055 WNX.5,50.R.3D.DIN1897 TIN
10120056 WNX.5,60.R.3D.DIN1897 TIN
10120057 WNX.5,70.R.3D.DIN1897 TIN
10120058 WNX.5,80.R.3D.DIN1897 TIN
10120059 WNX.5,90.R.3D.DIN1897 TIN
10120060 WNX.6,00.R.3D.DIN1897 TIN
10120061 WNX.6,10.R.3D.DIN1897 TIN
10120062 WNX.6,20.R.3D.DIN1897 TIN
10120063 WNX.6,30.R.3D.DIN1897 TIN
10120064 WNX.6,40.R.3D.DIN1897 TIN
10120065 WNX.6,50.R.3D.DIN1897 TIN
10120066 WNX.6,60.R.3D.DIN1897 TIN
10120067 WNX.6,70.R.3D.DIN1897 TIN
10120068 WNX.6,80.R.3D.DIN1897 TIN
10120069 WNX.6,90.R.3D.DIN1897 TIN
10120070 WNX.7,00.R.3D.DIN1897 TIN
10120071 WNX.7,10.R.3D.DIN1897 TIN
10120072 WNX.7,20.R.3D.DIN1897 TIN
10120073 WNX.7,30.R.3D.DIN1897 TIN
10120074 WNX.7,40.R.3D.DIN1897 TIN
10120075 WNX.7,50.R.3D.DIN1897 TIN
10120076 WNX.7,60.R.3D.DIN1897 TIN
10120077 WNX.7,70.R.3D.DIN1897 TIN
10120078 WNX.7,80.R.3D.DIN1897 TIN
10120079 WNX.7,90.R.3D.DIN1897 TIN
10120080 WNX.8,00.R.3D.DIN1897 TIN
10120081 WNX.8,10.R.3D.DIN1897 TIN
10120082 WNX.8,20.R.3D.DIN1897 TIN
10120083 WNX.8,30.R.3D.DIN1897 TIN
10120084 WNX.8,40.R.3D.DIN1897 TIN
10120085 WNX.8,50.R.3D.DIN1897 TIN
10120086 WNX.8,60.R.3D.DIN1897 TIN
10120087 WNX.8,70.R.3D.DIN1897 TIN
10120088 WNX.8,80.R.3D.DIN1897 TIN
10120089 WNX.8,90.R.3D.DIN1897 TIN
10120090 WNX.9,00.R.3D.DIN1897 TIN
10120091 WNX.9,10.R.3D.DIN1897 TIN
10120092 WNX.9,20.R.3D.DIN1897 TIN
10120093 WNX.9,30.R.3D.DIN1897 TIN
10120094 WNX.9,40.R.3D.DIN1897 TIN
10120095 WNX.9,50.R.3D.DIN1897 TIN
10120096 WNX.9,60.R.3D.DIN1897 TIN
10120097 WNX.9,70.R.3D.DIN1897 TIN
10120098 WNX.9,80.R.3D.DIN1897 TIN
10120099 WNX.9,90.R.3D.DIN1897 TIN
10120100 WNX.10,00.R.3D.DIN1897 TIN
10120102 WNX.10,20.R.3D.DIN1897 TIN
10120105 WNX.10,50.R.3D.DIN1897 TIN
10120108 WNX.10,80.R.3D.DIN1897 TIN
10120110 WNX.11,00.R.3D.DIN1897 TIN
10120115 WNX.11,50.R.3D.DIN1897 TIN
10120118 WNX.11,80.R.3D.DIN1897 TIN
10120120 WNX.12,00.R.3D.DIN1897 TIN
10120123 WNX.12,30.R.3D.DIN1897 TIN
10120125 WNX.12,50.R.3D.DIN1897 TIN
10120128 WNX.12,80.R.3D.DIN1897 TIN
10120130 WNX.13,00.R.3D.DIN1897 TIN
10120135 WNX.13,50.R.3D.DIN1897 TIN
10120138 WNX.13,80.R.3D.DIN1897 TIN
10120140 WNX.14,00.R.3D.DIN1897 TIN
10120145 WNX.14,50.R.3D.DIN1897 TIN
10120148 WNX.14,80.R.3D.DIN1897 TIN
10120150 WNX.15,00.R.3D.DIN1897 TIN
10120155 WNX.15,50.R.3D.DIN1897 TIN
10120160 WNX.16,00.R.3D.DIN1897 TIN
10120165 WNX.16,50.R.3D.DIN1897 TIN
10120170 WNX.17,00.R.3D.DIN1897 TIN
10120175 WNX.17,50.R.3D.DIN1897 TIN
10120180 WNX.18,00.R.3D.DIN1897 TIN
10120185 WNX.18,50.R.3D.DIN1897 TIN
10120190 WNX.19,00.R.3D.DIN1897 TIN
10120195 WNX.19,50.R.3D.DIN1897 TIN
10120200 WNX.20,00.R.3D.DIN1897 TIN
10122020 VX.2,00.R.3D.~DIN1897/1835A TIN
10122021 VX.2,10.R.3D.~DIN1897/1835A TIN
10122022 VX.2,20.R.3D.~DIN1897/1835A TIN
10122023 VX.2,30.R.3D.~DIN1897/1835A TIN
10122024 VX.2,40.R.3D.~DIN1897/1835A TIN
10122025 VX.2,50.R.3D.~DIN1897/1835A TIN
10122026 VX.2,60.R.3D.~DIN1897/1835A TIN
10122027 VX.2,70.R.3D.~DIN1897/1835A TIN
10122028 VX.2,80.R.3D.~DIN1897/1835A TIN
10122029 VX.2,90.R.3D.~DIN1897/1835A TIN
10122030 VX.3,00.R.3D.~DIN1897/1835A TIN
10122031 VX.3,10.R.3D.~DIN1897/1835A TIN
10122032 VX.3,20.R.3D.~DIN1897/1835A TIN
10122033 VX.3,30.R.3D.~DIN1897/1835A TIN
10122034 VX.3,40.R.3D.~DIN1897/1835A TIN
10122035 VX.3,50.R.3D.~DIN1897/1835A TIN
10122036 VX.3,60.R.3D.~DIN1897/1835A TIN
10122037 VX.3,70.R.3D.~DIN1897/1835A TIN
10122038 VX.3,80.R.3D.~DIN1897/1835A TIN
10122039 VX.3,90.R.3D.~DIN1897/1835A TIN
10122040 VX.4,00.R.3D.~DIN1897/1835A TIN
10122041 VX.4,10.R.3D.~DIN1897/1835A TIN
10122042 VX.4,20.R.3D.~DIN1897/1835A TIN
10122043 VX.4,30.R.3D.~DIN1897/1835A TIN
10122044 VX.4,40.R.3D.~DIN1897/1835A TIN
10122045 VX.4,50.R.3D.~DIN1897/1835A TIN
10122046 VX.4,60.R.3D.~DIN1897/1835A TIN
10122047 VX.4,70.R.3D.~DIN1897/1835A TIN
10122048 VX.4,80.R.3D.~DIN1897/1835A TIN
10122049 VX.4,90.R.3D.~DIN1897/1835A TIN
10122050 VX.5,00.R.3D.~DIN1897/1835A TIN
10122051 VX.5,10.R.3D.~DIN1897/1835A TIN
10122052 VX.5,20.R.3D.~DIN1897/1835A TIN
10122053 VX.5,30.R.3D.~DIN1897/1835A TIN
10122054 VX.5,40.R.3D.~DIN1897/1835A TIN
10122055 VX.5,50.R.3D.~DIN1897/1835A TIN
10122056 VX.5,60.R.3D.~DIN1897/1835A TIN
10122057 VX.5,70.R.3D.~DIN1897/1835A TIN
10122058 VX.5,80.R.3D.~DIN1897/1835A TIN
10122059 VX.5,90.R.3D.~DIN1897/1835A TIN
10122060 VX.6,00.R.3D.~DIN1897/1835A TIN
10122061 VX.6,10.R.3D.~DIN1897/1835A TIN
10122062 VX.6,20.R.3D.~DIN1897/1835A TIN
10122063 VX.6,30.R.3D.~DIN1897/1835A TIN
10122064 VX.6,40.R.3D.~DIN1897/1835A TIN
10122065 VX.6,50.R.3D.~DIN1897/1835A TIN
10122066 VX.6,60.R.3D.~DIN1897/1835A TIN
10122067 VX.6,70.R.3D.~DIN1897/1835A TIN
10122068 VX.6,80.R.3D.~DIN1897/1835A TIN
10122069 VX.6,90.R.3D.~DIN1897/1835A TIN
10122070 VX.7,00.R.3D.~DIN1897/1835A TIN
10122071 VX.7,10.R.3D.~DIN1897/1835A TIN
10122072 VX.7,20.R.3D.~DIN1897/1835A TIN
10122073 VX.7,30.R.3D.~DIN1897/1835A TIN
10122074 VX.7,40.R.3D.~DIN1897/1835A TIN
10122075 VX.7,50.R.3D.~DIN1897/1835A TIN
10122076 VX.7,60.R.3D.~DIN1897/1835A TIN
10122077 VX.7,70.R.3D.~DIN1897/1835A TIN
10122078 VX.7,80.R.3D.~DIN1897/1835A TIN
10122079 VX.7,90.R.3D.~DIN1897/1835A TIN
10122080 VX.8,00.R.3D.~DIN1897/1835A TIN
10122081 VX.8,10.R.3D.~DIN1897/1835A TIN
10122082 VX.8,20.R.3D.~DIN1897/1835A TIN
10122083 VX.8,30.R.3D.~DIN1897/1835A TIN
10122084 VX.8,40.R.3D.~DIN1897/1835A TIN
10122085 VX.8,50.R.3D.~DIN1897/1835A TIN
10122086 VX.8,60.R.3D.~DIN1897/1835A TIN
10122087 VX.8,70.R.3D.~DIN1897/1835A TIN
10122088 VX.8,80.R.3D.~DIN1897/1835A TIN
10122089 VX.8,90.R.3D.~DIN1897/1835A TIN
10122090 VX.9,00.R.3D.~DIN1897/1835A TIN
10122091 VX.9,10.R.3D.~DIN1897/1835A TIN
10122092 VX.9,20.R.3D.~DIN1897/1835A TIN
10122093 VX.9,30.R.3D.~DIN1897/1835A TIN
10122094 VX.9,40.R.3D.~DIN1897/1835A TIN
10122095 VX.9,50.R.3D.~DIN1897/1835A TIN
10122096 VX.9,60.R.3D.~DIN1897/1835A TIN
10122097 VX.9,70.R.3D.~DIN1897/1835A TIN
10122098 VX.9,80.R.3D.~DIN1897/1835A TIN
10122099 VX.9,90.R.3D.~DIN1897/1835A TIN
10122100 VX.10,00.R.3D.~DIN1897/1835A TIN
10122101 VX.10,10.R.3D.~DIN1897/1835A TIN
10122102 VX.10,20.R.3D.~DIN1897/1835A TIN
10122103 VX.10,30.R.3D.~DIN1897/1835A TIN
10122104 VX.10,40.R.3D.~DIN1897/1835A TIN
10122105 VX.10,50.R.3D.~DIN1897/1835A TIN
10122106 VX.10,60.R.3D.~DIN1897/1835A TIN
10122107 VX.10,70.R.3D.~DIN1897/1835A TIN
10122108 VX.10,80.R.3D.~DIN1897/1835A TIN
10122109 VX.10,90.R.3D.~DIN1897/1835A TIN
10122110 VX.11,00.R.3D.~DIN1897/1835A TIN
10122111 VX.11,10.R.3D.~DIN1897/1835A TIN
10122115 VX.11,50.R.3D.~DIN1897/1835A TIN
10122117 VX.11,70.R.3D.~DIN1897/1835A TIN
10122118 VX.11,80.R.3D.~DIN1897/1835A TIN
10122119 VX.11,90.R.3D.~DIN1897/1835A TIN
10122120 VX.12,00.R.3D.~DIN1897/1835A TIN
10122121 VX.12,10.R.3D.~DIN1897/1835A TIN
10122122 VX.12,20.R.3D.~DIN1897/1835A TIN
10122123 VX.12,30.R.3D.~DIN1897/1835A TIN
10122124 VX.12,40.R.3D.~DIN1897/1835A TIN
10122125 VX.12,50.R.3D.~DIN1897/1835A TIN
10122126 VX.12,60.R.3D.~DIN1897/1835A TIN
10122127 VX.12,70.R.3D.~DIN1897/1835A TIN
10122128 VX.12,80.R.3D.~DIN1897/1835A TIN
10122129 VX.12,90.R.3D.~DIN1897/1835A TIN
10122130 VX.13,00.R.3D.~DIN1897/1835A TIN
10122135 VX.13,50.R.3D.~DIN1897/1835A TIN
10122140 VX.14,00.R.3D.~DIN1897/1835A TIN
10122145 VX.14,50.R.3D.~DIN1897/1835A TIN
10122150 VX.15,00.R.3D.~DIN1897/1835A TIN
10122155 VX.15,50.R.3D.~DIN1897/1835A TIN
10122160 VX.16,00.R.3D.~DIN1897/1835A TIN
10122165 VX.16,50.R.3D.~DIN1897/1835A TIN
10122170 VX.17,00.R.3D.~DIN1897/1835A TIN
10122175 VX.17,50.R.3D.~DIN1897/1835A TIN
10122180 VX.18,00.R.3D.~DIN1897/1835A TIN
10122185 VX.18,50.R.3D.~DIN1897/1835A TIN
10122190 VX.19,00.R.3D.~DIN1897/1835A TIN
10122195 VX.19,50.R.3D.~DIN1897/1835A TIN
10122200 VX.20,00.R.3D.~DIN1897/1835A TIN
10122555 VX.5,55.R.3D.~DIN1897/1835A TIN
10122745 VX.7,45.R.3D.~DIN1897/1835A TIN
10122935 VX.9,35.R.3D.~DIN1897/1835A TIN
10124020 VX.2,00.R.5D.~DIN338/1835A TIN
10124021 VX.2,10.R.5D.~DIN338/1835A TIN
10124022 VX.2,20.R.5D.~DIN338/1835A TIN
10124023 VX.2,30.R.5D.~DIN338/1835A TIN
10124024 VX.2,40.R.5D.~DIN338/1835A TIN
10124025 VX.2,50.R.5D.~DIN338/1835A TIN
10124026 VX.2,60.R.5D.~DIN338/1835A TIN
10124027 VX.2,70.R.5D.~DIN338/1835A TIN
10124028 VX.2,80.R.5D.~DIN338/1835A TIN
10124029 VX.2,90.R.5D.~DIN338/1835A TIN
10124030 VX.3,00.R.5D.~DIN338/1835A TIN
10124031 VX.3,10.R.5D.~DIN338/1835A TIN
10124032 VX.3,20.R.5D.~DIN338/1835A TIN
10124033 VX.3,30.R.5D.~DIN338/1835A TIN
10124034 VX.3,40.R.5D.~DIN338/1835A TIN
10124035 VX.3,50.R.5D.~DIN338/1835A TIN
10124036 VX.3,60.R.5D.~DIN338/1835A TIN
10124037 VX.3,70.R.5D.~DIN338/1835A TIN
10124038 VX.3,80.R.5D.~DIN338/1835A TIN
10124039 VX.3,90.R.5D.~DIN338/1835A TIN
10124040 VX.4,00.R.5D.~DIN338/1835A TIN
10124041 VX.4,10.R.5D.~DIN338/1835A TIN
10124042 VX.4,20.R.5D.~DIN338/1835A TIN
10124043 VX.4,30.R.5D.~DIN338/1835A TIN
10124044 VX.4,40.R.5D.~DIN338/1835A TIN
10124045 VX.4,50.R.5D.~DIN338/1835A TIN
10124046 VX.4,60.R.5D.~DIN338/1835A TIN
10124047 VX.4,70.R.5D.~DIN338/1835A TIN
10124048 VX.4,80.R.5D.~DIN338/1835A TIN
10124049 VX.4,90.R.5D.~DIN338/1835A TIN
10124050 VX.5,00.R.5D.~DIN338/1835A TIN
10124051 VX.5,10.R.5D.~DIN338/1835A TIN
10124052 VX.5,20.R.5D.~DIN338/1835A TIN
10124053 VX.5,30.R.5D.~DIN338/1835A TIN
10124054 VX.5,40.R.5D.~DIN338/1835A TIN
10124055 VX.5,50.R.5D.~DIN338/1835A TIN
10124056 VX.5,60.R.5D.~DIN338/1835A TIN
10124057 VX.5,70.R.5D.~DIN338/1835A TIN
10124058 VX.5,80.R.5D.~DIN338/1835A TIN
10124059 VX.5,90.R.5D.~DIN338/1835A TIN
10124060 VX.6,00.R.5D.~DIN338/1835A TIN
10124061 VX.6,10.R.5D.~DIN338/1835A TIN
10124062 VX.6,20.R.5D.~DIN338/1835A TIN
10124063 VX.6,30.R.5D.~DIN338/1835A TIN
10124064 VX.6,40.R.5D.~DIN338/1835A TIN
10124065 VX.6,50.R.5D.~DIN338/1835A TIN
10124066 VX.6,60.R.5D.~DIN338/1835A TIN
10124067 VX.6,70.R.5D.~DIN338/1835A TIN
10124068 VX.6,80.R.5D.~DIN338/1835A TIN
10124069 VX.6,90.R.5D.~DIN338/1835A TIN
10124070 VX.7,00.R.5D.~DIN338/1835A TIN
10124071 VX.7,10.R.5D.~DIN338/1835A TIN
10124072 VX.7,20.R.5D.~DIN338/1835A TIN
10124073 VX.7,30.R.5D.~DIN338/1835A TIN
10124074 VX.7,40.R.5D.~DIN338/1835A TIN
10124075 VX.7,50.R.5D.~DIN338/1835A TIN
10124076 VX.7,60.R.5D.~DIN338/1835A TIN
10124077 VX.7,70.R.5D.~DIN338/1835A TIN
10124078 VX.7,80.R.5D.~DIN338/1835A TIN
10124079 VX.7,90.R.5D.~DIN338/1835A TIN
10124080 VX.8,00.R.5D.~DIN338/1835A TIN
10124081 VX.8,10.R.5D.~DIN338/1835A TIN
10124082 VX.8,20.R.5D.~DIN338/1835A TIN
10124083 VX.8,30.R.5D.~DIN338/1835A TIN
10124084 VX.8,40.R.5D.~DIN338/1835A TIN
10124085 VX.8,50.R.5D.~DIN338/1835A TIN
10124086 VX.8,60.R.5D.~DIN338/1835A TIN
10124087 VX.8,70.R.5D.~DIN338/1835A TIN
10124088 VX.8,80.R.5D.~DIN338/1835A TIN
10124089 VX.8,90.R.5D.~DIN338/1835A TIN
10124090 VX.9,00.R.5D.~DIN338/1835A TIN
10124091 VX.9,10.R.5D.~DIN338/1835A TIN
10124092 VX.9,20.R.5D.~DIN338/1835A TIN
10124093 VX.9,30.R.5D.~DIN338/1835A TIN
10124094 VX.9,40.R.5D.~DIN338/1835A TIN
10124095 VX.9,50.R.5D.~DIN338/1835A TIN
10124096 VX.9,60.R.5D.~DIN338/1835A TIN
10124097 VX.9,70.R.5D.~DIN338/1835A TIN
10124098 VX.9,80.R.5D.~DIN338/1835A TIN
10124099 VX.9,90.R.5D.~DIN338/1835A TIN
10124100 VX.10,00.R.5D.~DIN338/1835A TIN
10124101 VX.10,10.R.5D.~DIN338/1835A TIN
10124102 VX.10,20.R.5D.~DIN338/1835A TIN
10124103 VX.10,30.R.5D.~DIN338/1835A TIN
10124104 VX.10,40.R.5D.~DIN338/1835A TIN
10124105 VX.10,50.R.5D.~DIN338/1835A TIN
10124106 VX.10,60.R.5D.~DIN338/1835A TIN
10124107 VX.10,70.R.5D.~DIN338/1835A TIN
10124108 VX.10,80.R.5D.~DIN338/1835A TIN
10124109 VX.10,90.R.5D.~DIN338/1835A TIN
10124110 VX.11,00.R.5D.~DIN338/1835A TIN
10124111 VX.11,10.R.5D.~DIN338/1835A TIN
10124112 VX.11,20.R.5D.~DIN338/1835A TIN
10124113 VX.11,30.R.5D.~DIN338/1835A TIN
10124114 VX.11,40.R.5D.~DIN338/1835A TIN
10124115 VX.11,50.R.5D.~DIN338/1835A TIN
10124116 VX.11,60.R.5D.~DIN338/1835A TIN
10124117 VX.11,70.R.5D.~DIN338/1835A TIN
10124118 VX.11,80.R.5D.~DIN338/1835A TIN
10124119 VX.11,90.R.5D.~DIN338/1835A TIN
10124120 VX.12,00.R.5D.~DIN338/1835A TIN
10124121 VX.12,10.R.5D.~DIN338/1835A TIN
10124122 VX.12,20.R.5D.~DIN338/1835A TIN
10124123 VX.12,30.R.5D.~DIN338/1835A TIN
10124124 VX.12,40.R.5D.~DIN338/1835A TIN
10124125 VX.12,50.R.5D.~DIN338/1835A TIN
10124126 VX.12,60.R.5D.~DIN338/1835A TIN
10124127 VX.12,70.R.5D.~DIN338/1835A TIN
10124128 VX.12,80.R.5D.~DIN338/1835A TIN
10124129 VX.12,90.R.5D.~DIN338/1835A TIN
10124130 VX.13,00.R.5D.~DIN338/1835A TIN
10124135 VX.13,50.R.5D.~DIN338/1835A TIN
10124140 VX.14,00.R.5D.~DIN338/1835A TIN
10124145 VX.14,50.R.5D.~DIN338/1835A TIN
10124150 VX.15,00.R.5D.~DIN338/1835A TIN
10124155 VX.15,50.R.5D.~DIN338/1835A TIN
10124160 VX.16,00.R.5D.~DIN338/1835A TIN
10124165 VX.16,50.R.5D.~DIN338/1835A TIN
10124170 VX.17,00.R.5D.~DIN338/1835A TIN
10124175 VX.17,50.R.5D.~DIN338/1835A TIN
10124180 VX.18,00.R.5D.~DIN338/1835A TIN
10124185 VX.18,50.R.5D.~DIN338/1835A TIN
10124190 VX.19,00.R.5D.~DIN338/1835A TIN
10124195 VX.19,50.R.5D.~DIN338/1835A TIN
10124200 VX.20,00.R.5D.~DIN338/1835A TIN
10124465 VX.4,65.R.5D.~DIN338/1835A TIN
10124555 VX.5,55.R.5D.~DIN338/1835A TIN
10124755 VX.7,55.R.5D.~DIN338/1835A TIN
10124955 VX.9,55.R.5D.~DIN338/1835A TIN
10130010 VA.1,00.R.3D.DIN1897
10130011 VA.1,10.R.3D.DIN1897
10130012 VA.1,20.R.3D.DIN1897
10130013 VA.1,30.R.3D.DIN1897
10130014 VA.1,40.R.3D.DIN1897
10130015 VA.1,50.R.3D.DIN1897
10130016 VA.1,60.R.3D.DIN1897
10130017 VA.1,70.R.3D.DIN1897
10130018 VA.1,80.R.3D.DIN1897
10130019 VA.1,90.R.3D.DIN1897
10130020 VA.2,00.R.3D.DIN1897
10130021 VA.2,10.R.3D.DIN1897
10130022 VA.2,20.R.3D.DIN1897
10130023 VA.2,30.R.3D.DIN1897
10130024 VA.2,40.R.3D.DIN1897
10130025 VA.2,50.R.3D.DIN1897
10130026 VA.2,60.R.3D.DIN1897
10130027 VA.2,70.R.3D.DIN1897
10130028 VA.2,80.R.3D.DIN1897
10130029 VA.2,90.R.3D.DIN1897
10130030 VA.3,00.R.3D.DIN1897
10130031 VA.3,10.R.3D.DIN1897
10130032 VA.3,20.R.3D.DIN1897
10130033 VA.3,30.R.3D.DIN1897
10130034 VA.3,40.R.3D.DIN1897
10130035 VA.3,50.R.3D.DIN1897
10130036 VA.3,60.R.3D.DIN1897
10130037 VA.3,70.R.3D.DIN1897
10130038 VA.3,80.R.3D.DIN1897
10130040 VA.4,00.R.3D.DIN1897
10130041 VA.4,10.R.3D.DIN1897
10130042 VA.4,20.R.3D.DIN1897
10130043 VA.4,30.R.3D.DIN1897
10130045 VA.4,50.R.3D.DIN1897
10130046 VA.4,60.R.3D.DIN1897
10130047 VA.4,70.R.3D.DIN1897
10130048 VA.4,80.R.3D.DIN1897
10130049 VA.4,90.R.3D.DIN1897
10130050 VA.5,00.R.3D.DIN1897
10130051 VA.5,10.R.3D.DIN1897
10130052 VA.5,20.R.3D.DIN1897
10130053 VA.5,30.R.3D.DIN1897
10130055 VA.5,50.R.3D.DIN1897
10130056 VA.5,60.R.3D.DIN1897
10130057 VA.5,70.R.3D.DIN1897
10130058 VA.5,80.R.3D.DIN1897
10130059 VA.5,90.R.3D.DIN1897
10130060 VA.6,00.R.3D.DIN1897
10130061 VA.6,10.R.3D.DIN1897
10130062 VA.6,20.R.3D.DIN1897
10130063 VA.6,30.R.3D.DIN1897
10130064 VA.6,40.R.3D.DIN1897
10130065 VA.6,50.R.3D.DIN1897
10130066 VA.6,60.R.3D.DIN1897
10130067 VA.6,70.R.3D.DIN1897
10130068 VA.6,80.R.3D.DIN1897
10130069 VA.6,90.R.3D.DIN1897
10130070 VA.7,00.R.3D.DIN1897
10130071 VA.7,10.R.3D.DIN1897
10130072 VA.7,20.R.3D.DIN1897
10130075 VA.7,50.R.3D.DIN1897
10130077 VA.7,70.R.3D.DIN1897
10130079 VA.7,90.R.3D.DIN1897
10130080 VA.8,00.R.3D.DIN1897
10130081 VA.8,10.R.3D.DIN1897
10130082 VA.8,20.R.3D.DIN1897
10130083 VA.8,30.R.3D.DIN1897
10130084 VA.8,40.R.3D.DIN1897
10130085 VA.8,50.R.3D.DIN1897
10130086 VA.8,60.R.3D.DIN1897
10130087 VA.8,70.R.3D.DIN1897
10130090 VA.9,00.R.3D.DIN1897
10130092 VA.9,20.R.3D.DIN1897
10130093 VA.9,30.R.3D.DIN1897
10130095 VA.9,50.R.3D.DIN1897
10130098 VA.9,80.R.3D.DIN1897
10130100 VA.10,00.R.3D.DIN1897
10130102 VA.10,20.R.3D.DIN1897
10130105 VA.10,50.R.3D.DIN1897
10130110 VA.11,00.R.3D.DIN1897
10130115 VA.11,50.R.3D.DIN1897
10130117 VA.11,70.R.3D.DIN1897
10130120 VA.12,00.R.3D.DIN1897
1015200200 N.0,20.R.5D.DIN338
1015200250 N.0,25.R.5D.DIN338
1015200300 N.0,30.R.5D.DIN338
1015200350 N.0,35.R.5D.DIN338
1015200400 N.0,40.R.5D.DIN338
1015200450 N.0,45.R.5D.DIN338
1015200500 N.0,50.R.5D.DIN338
1015200550 N.0,55.R.5D.DIN338
1015200600 N.0,60.R.5D.DIN338
1015200650 N.0,65.R.5D.DIN338
1015200700 N.0,70.R.5D.DIN338
1015200750 N.0,75.R.5D.DIN338
1015200800 N.0,80.R.5D.DIN338
1015200850 N.0,85.R.5D.DIN338
1015200900 N.0,90.R.5D.DIN338
1015200950 N.0,95.R.5D.DIN338
1015201000 N.1,00.R.5D.DIN338
1015201050 N.1,05.R.5D.DIN338
1015201100 N.1,10.R.5D.DIN338
1015201150 N.1,15.R.5D.DIN338
1015201200 N.1,20.R.5D.DIN338
1015201250 N.1,25.R.5D.DIN338
1015201300 N.1,30.R.5D.DIN338
1015201350 N.1,35.R.5D.DIN338
1015201400 N.1,40.R.5D.DIN338
1015201450 N.1,45.R.5D.DIN338
1015201500 N.1,50.R.5D.DIN338
1015201550 N.1,55.R.5D.DIN338
1015201600 N.1,60.R.5D.DIN338
1015201650 N.1,65.R.5D.DIN338
1015201700 N.1,70.R.5D.DIN338
1015201750 N.1,75.R.5D.DIN338
1015201800 N.1,80.R.5D.DIN338
1015201850 N.1,85.R.5D.DIN338
1015201900 N.1,90.R.5D.DIN338
1015201950 N.1,95.R.5D.DIN338
1015202000 N.2,00.R.5D.DIN338
1015202050 N.2,05.R.5D.DIN338
1015202100 N.2,10.R.5D.DIN338
1015202150 N.2,15.R.5D.DIN338
1015202200 N.2,20.R.5D.DIN338
1015202250 N.2,25.R.5D.DIN338
1015202300 N.2,30.R.5D.DIN338
1015202350 N.2,35.R.5D.DIN338
1015202400 N.2,40.R.5D.DIN338 VAP
1015202450 N.2,45.R.5D.DIN338 VAP
1015202500 N.2,50.R.5D.DIN338 VAP
1015202550 N.2,55.R.5D.DIN338 VAP
1015202600 N.2,60.R.5D.DIN338 VAP
1015202650 N.2,65.R.5D.DIN338 VAP
1015202700 N.2,70.R.5D.DIN338 VAP
1015202750 N.2,75.R.5D.DIN338 VAP
1015202800 N.2,80.R.5D.DIN338 VAP
1015202850 N.2,85.R.5D.DIN338 VAP
1015202900 N.2,90.R.5D.DIN338 VAP
1015202950 N.2,95.R.5D.DIN338 VAP
1015203000 N.3,00.R.5D.DIN338 VAP
1015203050 N.3,05.R.5D.DIN338 VAP
1015203100 N.3,10.R.5D.DIN338 VAP
1015203150 N.3,15.R.5D.DIN338 VAP
1015203200 N.3,20.R.5D.DIN338 VAP
1015203250 N.3,25.R.5D.DIN338 VAP
1015203300 N.3,30.R.5D.DIN338 VAP
1015203350 N.3,35.R.5D.DIN338 VAP
1015203400 N.3,40.R.5D.DIN338 VAP
1015203450 N.3,45.R.5D.DIN338 VAP
1015203500 N.3,50.R.5D.DIN338 VAP
1015203550 N.3,55.R.5D.DIN338 VAP
1015203600 N.3,60.R.5D.DIN338 VAP
1015203650 N.3,65.R.5D.DIN338 VAP
1015203700 N.3,70.R.5D.DIN338 VAP
1015203750 N.3,75.R.5D.DIN338 VAP
1015203800 N.3,80.R.5D.DIN338 VAP
1015203850 N.3,85.R.5D.DIN338 VAP
1015203900 N.3,90.R.5D.DIN338 VAP
1015203950 N.3,95.R.5D.DIN338 VAP
1015204000 N.4,00.R.5D.DIN338 VAP
1015204050 N.4,05.R.5D.DIN338 VAP
1015204100 N.4,10.R.5D.DIN338 VAP
1015204150 N.4,15.R.5D.DIN338 VAP
1015204200 N.4,20.R.5D.DIN338 VAP
1015204250 N.4,25.R.5D.DIN338 VAP
1015204300 N.4,30.R.5D.DIN338 VAP
1015204350 N.4,35.R.5D.DIN338 VAP
1015204400 N.4,40.R.5D.DIN338 VAP
1015204450 N.4,45.R.5D.DIN338 VAP
1015204500 N.4,50.R.5D.DIN338 VAP
1015204550 N.4,55.R.5D.DIN338 VAP
1015204600 N.4,60.R.5D.DIN338 VAP
1015204650 N.4,65.R.5D.DIN338 VAP
1015204700 N.4,70.R.5D.DIN338 VAP
1015204750 N.4,75.R.5D.DIN338 VAP
1015204800 N.4,80.R.5D.DIN338 VAP
1015204850 N.4,85.R.5D.DIN338 VAP
1015204900 N.4,90.R.5D.DIN338 VAP
1015204950 N.4,95.R.5D.DIN338 VAP
1015205000 N.5,00.R.5D.DIN338 VAP
1015205050 N.5,05.R.5D.DIN338 VAP
1015205100 N.5,10.R.5D.DIN338 VAP
1015205150 N.5,15.R.5D.DIN338 VAP
1015205200 N.5,20.R.5D.DIN338 VAP
1015205250 N.5,25.R.5D.DIN338 VAP
1015205300 N.5,30.R.5D.DIN338 VAP
1015205350 N.5,35.R.5D.DIN338 VAP
1015205400 N.5,40.R.5D.DIN338 VAP
1015205450 N.5,45.R.5D.DIN338 VAP
1015205500 N.5,50.R.5D.DIN338 VAP
1015205550 N.5,55.R.5D.DIN338 VAP
1015205600 N.5,60.R.5D.DIN338 VAP
1015205650 N.5,65.R.5D.DIN338 VAP
1015205700 N.5,70.R.5D.DIN338 VAP
1015205750 N.5,75.R.5D.DIN338 VAP
1015205800 N.5,80.R.5D.DIN338 VAP
1015205850 N.5,85.R.5D.DIN338 VAP
1015205900 N.5,90.R.5D.DIN338 VAP
1015205950 N.5,95.R.5D.DIN338 VAP
1015206000 N.6,00.R.5D.DIN338 VAP
1015206050 N.6,05.R.5D.DIN338 VAP
1015206100 N.6,10.R.5D.DIN338 VAP
1015206150 N.6,15.R.5D.DIN338 VAP
1015206200 N.6,20.R.5D.DIN338 VAP
1015206250 N.6,25.R.5D.DIN338 VAP
1015206300 N.6,30.R.5D.DIN338 VAP
1015206350 N.6,35.R.5D.DIN338 VAP
1015206400 N.6,40.R.5D.DIN338 VAP
1015206450 N.6,45.R.5D.DIN338 VAP
1015206500 N.6,50.R.5D.DIN338 VAP
1015206550 N.6,55.R.5D.DIN338 VAP
1015206600 N.6,60.R.5D.DIN338 VAP
1015206650 N.6,65.R.5D.DIN338 VAP
1015206700 N.6,70.R.5D.DIN338 VAP
1015206750 N.6,75.R.5D.DIN338 VAP
1015206800 N.6,80.R.5D.DIN338 VAP
1015206850 N.6,85.R.5D.DIN338 VAP
1015206900 N.6,90.R.5D.DIN338 VAP
1015206950 N.6,95.R.5D.DIN338 VAP
1015207000 N.7,00.R.5D.DIN338 VAP
1015207050 N.7,05.R.5D.DIN338 VAP
1015207100 N.7,10.R.5D.DIN338 VAP
1015207150 N.7,15.R.5D.DIN338 VAP
1015207200 N.7,20.R.5D.DIN338 VAP
1015207250 N.7,25.R.5D.DIN338 VAP
1015207300 N.7,30.R.5D.DIN338 VAP
1015207350 N.7,35.R.5D.DIN338 VAP
1015207400 N.7,40.R.5D.DIN338 VAP
1015207450 N.7,45.R.5D.DIN338 VAP
1015207500 N.7,50.R.5D.DIN338 VAP
1015207550 N.7,55.R.5D.DIN338 VAP
1015207600 N.7,60.R.5D.DIN338 VAP
1015207650 N.7,65.R.5D.DIN338 VAP
1015207700 N.7,70.R.5D.DIN338 VAP
1015207750 N.7,75.R.5D.DIN338 VAP
1015207800 N.7,80.R.5D.DIN338 VAP
1015207850 N.7,85.R.5D.DIN338 VAP
1015207900 N.7,90.R.5D.DIN338 VAP
1015207950 N.7,95.R.5D.DIN338 VAP
1015208000 N.8,00.R.5D.DIN338 VAP
1015208050 N.8,05.R.5D.DIN338 VAP
1015208100 N.8,10.R.5D.DIN338 VAP
1015208150 N.8,15.R.5D.DIN338 VAP
1015208200 N.8,20.R.5D.DIN338 VAP
1015208250 N.8,25.R.5D.DIN338 VAP
1015208300 N.8,30.R.5D.DIN338 VAP
1015208350 N.8,35.R.5D.DIN338 VAP
1015208400 N.8,40.R.5D.DIN338 VAP
1015208450 N.8,45.R.5D.DIN338 VAP
1015208500 N.8,50.R.5D.DIN338 VAP
1015208550 N.8,55.R.5D.DIN338 VAP
1015208600 N.8,60.R.5D.DIN338 VAP
1015208650 N.8,65.R.5D.DIN338 VAP
1015208700 N.8,70.R.5D.DIN338 VAP
1015208750 N.8,75.R.5D.DIN338 VAP
1015208800 N.8,80.R.5D.DIN338 VAP
1015208900 N.8,90.R.5D.DIN338 VAP
1015208950 N.8,95.R.5D.DIN338 VAP
1015209000 N.9,00.R.5D.DIN338 VAP
1015209050 N.9,05.R.5D.DIN338 VAP
1015209100 N.9,10.R.5D.DIN338 VAP
1015209150 N.9,15.R.5D.DIN338 VAP
1015209200 N.9,20.R.5D.DIN338 VAP
1015209250 N.9,25.R.5D.DIN338 VAP
1015209300 N.9,30.R.5D.DIN338 VAP
1015209350 N.9,35.R.5D.DIN338 VAP
1015209400 N.9,40.R.5D.DIN338 VAP
1015209450 N.9,45.R.5D.DIN338 VAP
1015209500 N.9,50.R.5D.DIN338 VAP
1015209550 N.9,55.R.5D.DIN338 VAP
1015209600 N.9,60.R.5D.DIN338 VAP
1015209650 N.9,65.R.5D.DIN338 VAP
1015209700 N.9,70.R.5D.DIN338 VAP
1015209750 N.9,75.R.5D.DIN338 VAP
1015209800 N.9,80.R.5D.DIN338 VAP
1015209850 N.9,85.R.5D.DIN338 VAP
1015209900 N.9,90.R.5D.DIN338 VAP
1015209950 N.9,95.R.5D.DIN338 VAP
1015210000 N.10,00.R.5D.DIN338 VAP
1015210050 N.10,05.R.5D.DIN338 VAP
1015210100 N.10,10.R.5D.DIN338 VAP
1015210150 N.10,15.R.5D.DIN338 VAP
1015210200 N.10,20.R.5D.DIN338 VAP
1015210250 N.10,25.R.5D.DIN338 VAP
1015210300 N.10,30.R.5D.DIN338 VAP
1015210350 N.10,35.R.5D.DIN338 VAP
1015210400 N.10,40.R.5D.DIN338 VAP
1015210450 N.10,45.R.5D.DIN338 VAP
1015210500 N.10,50.R.5D.DIN338 VAP
1015210550 N.10,55.R.5D.DIN338 VAP
1015210600 N.10,60.R.5D.DIN338 VAP
1015210700 N.10,70.R.5D.DIN338 VAP
1015210750 N.10,75.R.5D.DIN338 VAP
1015210800 N.10,80.R.5D.DIN338 VAP
1015210900 N.10,90.R.5D.DIN338 VAP
1015211000 N.11,00.R.5D.DIN338 VAP
1015211100 N.11,10.R.5D.DIN338 VAP
1015211200 N.11,20.R.5D.DIN338 VAP
1015211400 N.11,40.R.5D.DIN338 VAP
1015211500 N.11,50.R.5D.DIN338 VAP
1015211600 N.11,60.R.5D.DIN338 VAP
1015211700 N.11,70.R.5D.DIN338 VAP
1015211800 N.11,80.R.5D.DIN338 VAP
1015211900 N.11,90.R.5D.DIN338 VAP
1015212000 N.12,00.R.5D.DIN338 VAP
1015212200 N.12,20.R.5D.DIN338 VAP
1015212250 N.12,25.R.5D.DIN338 VAP
1015212500 N.12,50.R.5D.DIN338 VAP
1015212700 N.12,70.R.5D.DIN338 VAP
1015212800 N.12,80.R.5D.DIN338 VAP
1015213000 N.13,00.R.5D.DIN338 VAP
1015213200 N.13,20.R.5D.DIN338 VAP
1015213500 N.13,50.R.5D.DIN338 VAP
1015213800 N.13,80.R.5D.DIN338 VAP
1015214000 N.14,00.R.5D.DIN338 VAP
1015214500 N.14,50.R.5D.DIN338 VAP
1015215000 N.15,00.R.5D.DIN338 VAP
1015215250 N.15,25.R.5D.DIN338 VAP
1015215500 N.15,50.R.5D.DIN338 VAP
1015215800 N.15,80.R.5D.DIN338 VAP
1015216000 N.16,00.R.5D.DIN338 VAP
1015216500 N.16,50.R.5D.DIN338 VAP
1015217000 N.17,00.R.5D.DIN338 VAP
1015217500 N.17,50.R.5D.DIN338 VAP
1015218000 N.18,00.R.5D.DIN338 VAP
1015218500 N.18,50.R.5D.DIN338 VAP
1015219000 N.19,00.R.5D.DIN338 VAP
1015219500 N.19,50.R.5D.DIN338 VAP
1015220000 N.20,00.R.5D.DIN338 VAP
10158050 N.1,0-5,9.R.5D.DIN338 VAP
10158052 N.1,0-5,9.R.5D.DIN338 TIN
10158054 UNI.1,0-5,9.R.5D.DIN338 TIN
10158100 N.6,00-10,00.R.5D.DIN338 VAP
10158102 N.6,00-10,00.R.5D.DIN338 TIN
10158104 UNI.6,00-10,00.R.5D.DIN338 TIN
1016100200 W.0,20.R.5D.DIN338
1016100250 W.0,25.R.5D.DIN338
1016100300 W.0,30.R.5D.DIN338
1016100350 W.0,35.R.5D.DIN338
1016100400 W.0,40.R.5D.DIN338
1016100450 W.0,45.R.5D.DIN338
1016100500 W.0,50.R.5D.DIN338
1016100550 W.0,55.R.5D.DIN338
1016100600 W.0,60.R.5D.DIN338
1016100650 W.0,65.R.5D.DIN338
1016100700 W.0,70.R.5D.DIN338
1016100750 W.0,75.R.5D.DIN338
1016100800 W.0,80.R.5D.DIN338
1016100850 W.0,85.R.5D.DIN338
1016100900 W.0,90.R.5D.DIN338
1016100950 W.0,95.R.5D.DIN338
1016101000 W.1,00.R.5D.DIN338
1016101050 W.1,05.R.5D.DIN338
1016101100 W.1,10.R.5D.DIN338
1016101150 W.1,15.R.5D.DIN338
1016101200 W.1,20.R.5D.DIN338
1016101250 W.1,25.R.5D.DIN338
1016101300 W.1,30.R.5D.DIN338
1016101350 W.1,35.R.5D.DIN338
1016101400 W.1,40.R.5D.DIN338
1016101450 W.1,45.R.5D.DIN338
1016101500 W.1,50.R.5D.DIN338
1016101550 W.1,55.R.5D.DIN338
1016101600 W.1,60.R.5D.DIN338
1016101650 W.1,65.R.5D.DIN338
1016101700 W.1,70.R.5D.DIN338
1016101750 W.1,75.R.5D.DIN338
1016101800 W.1,80.R.5D.DIN338
1016101850 W.1,85.R.5D.DIN338
1016101900 W.1,90.R.5D.DIN338
1016101950 W.1,95.R.5D.DIN338
1016102000 W.2,00.R.5D.DIN338
1016102050 W.2,05.R.5D.DIN338
1016102100 W.2,10.R.5D.DIN338
1016102150 W.2,15.R.5D.DIN338
1016102200 W.2,20.R.5D.DIN338
1016102250 W.2,25.R.5D.DIN338
1016102300 W.2,30.R.5D.DIN338
1016102350 W.2,35.R.5D.DIN338
1016102400 W.2,40.R.5D.DIN338
1016102450 W.2,45.R.5D.DIN338
1016102500 W.2,50.R.5D.DIN338
1016102550 W.2,55.R.5D.DIN338
1016102600 W.2,60.R.5D.DIN338
1016102650 W.2,65.R.5D.DIN338
1016102700 W.2,70.R.5D.DIN338
1016102750 W.2,75.R.5D.DIN338
1016102800 W.2,80.R.5D.DIN338
1016102850 W.2,85.R.5D.DIN338
1016102900 W.2,90.R.5D.DIN338
1016102950 W.2,95.R.5D.DIN338
1016103000 W.3,00.R.5D.DIN338
1016103050 W.3,05.R.5D.DIN338
1016103100 W.3,10.R.5D.DIN338
1016103150 W.3,15.R.5D.DIN338
1016103200 W.3,20.R.5D.DIN338
1016103250 W.3,25.R.5D.DIN338
1016103300 W.3,30.R.5D.DIN338
1016103350 W.3,35.R.5D.DIN338
1016103400 W.3,40.R.5D.DIN338
1016103450 W.3,45.R.5D.DIN338
1016103500 W.3,50.R.5D.DIN338
1016103550 W.3,55.R.5D.DIN338
1016103600 W.3,60.R.5D.DIN338
1016103650 W.3,65.R.5D.DIN338
1016103700 W.3,70.R.5D.DIN338
1016103750 W.3,75.R.5D.DIN338
1016103800 W.3,80.R.5D.DIN338
1016103850 W.3,85.R.5D.DIN338
1016103900 W.3,90.R.5D.DIN338
1016103950 W.3,95.R.5D.DIN338
1016104000 W.4,00.R.5D.DIN338
1016104050 W.4,05.R.5D.DIN338
1016104100 W.4,10.R.5D.DIN338
1016104150 W.4,15.R.5D.DIN338
1016104200 W.4,20.R.5D.DIN338
1016104250 W.4,25.R.5D.DIN338
1016104300 W.4,30.R.5D.DIN338
1016104350 W.4,35.R.5D.DIN338
1016104400 W.4,40.R.5D.DIN338
1016104500 W.4,50.R.5D.DIN338
1016104550 W.4,55.R.5D.DIN338
1016104600 W.4,60.R.5D.DIN338
1016104650 W.4,65.R.5D.DIN338
1016104700 W.4,70.R.5D.DIN338
1016104750 W.4,75.R.5D.DIN338
1016104800 W.4,80.R.5D.DIN338
1016104850 W.4,85.R.5D.DIN338
1016104900 W.4,90.R.5D.DIN338
1016104950 W.4,95.R.5D.DIN338
1016105000 W.5,00.R.5D.DIN338
1016105050 W.5,05.R.5D.DIN338
1016105100 W.5,10.R.5D.DIN338
1016105200 W.5,20.R.5D.DIN338
1016105250 W.5,25.R.5D.DIN338
1016105300 W.5,30.R.5D.DIN338
1016105400 W.5,40.R.5D.DIN338
1016105450 W.5,45.R.5D.DIN338
1016105500 W.5,50.R.5D.DIN338
1016105550 W.5,55.R.5D.DIN338
1016105600 W.5,60.R.5D.DIN338
1016105650 W.5,65.R.5D.DIN338
1016105700 W.5,70.R.5D.DIN338
1016105750 W.5,75.R.5D.DIN338
1016105800 W.5,80.R.5D.DIN338
1016105850 W.5,85.R.5D.DIN338
1016105900 W.5,90.R.5D.DIN338
1016105950 W.5,95.R.5D.DIN338
1016106000 W.6,00.R.5D.DIN338
1016106050 W.6,05.R.5D.DIN338
1016106100 W.6,10.R.5D.DIN338
1016106150 W.6,15.R.5D.DIN338
1016106200 W.6,20.R.5D.DIN338
1016106250 W.6,25.R.5D.DIN338
1016106300 W.6,30.R.5D.DIN338
1016106350 W.6,35.R.5D.DIN338
1016106400 W.6,40.R.5D.DIN338
1016106500 W.6,50.R.5D.DIN338
1016106550 W.6,55.R.5D.DIN338
1016106600 W.6,60.R.5D.DIN338
1016106650 W.6,65.R.5D.DIN338
1016106700 W.6,70.R.5D.DIN338
1016106750 W.6,75.R.5D.DIN338
1016106800 W.6,80.R.5D.DIN338
1016106850 W.6,85.R.5D.DIN338
1016106900 W.6,90.R.5D.DIN338
1016106950 W.6,95.R.5D.DIN338
1016107000 W.7,00.R.5D.DIN338
1016107050 W.7,05.R.5D.DIN338
1016107100 W.7,10.R.5D.DIN338
1016107200 W.7,20.R.5D.DIN338
1016107250 W.7,25.R.5D.DIN338
1016107300 W.7,30.R.5D.DIN338
1016107400 W.7,40.R.5D.DIN338
1016107500 W.7,50.R.5D.DIN338
1016107600 W.7,60.R.5D.DIN338
1016107700 W.7,70.R.5D.DIN338
1016107750 W.7,75.R.5D.DIN338
1016107800 W.7,80.R.5D.DIN338
1016107900 W.7,90.R.5D.DIN338
1016108000 W.8,00.R.5D.DIN338
1016108050 W.8,05.R.5D.DIN338
1016108100 W.8,10.R.5D.DIN338
1016108150 W.8,15.R.5D.DIN338
1016108200 W.8,20.R.5D.DIN338
1016108250 W.8,25.R.5D.DIN338
1016108300 W.8,30.R.5D.DIN338
1016108400 W.8,40.R.5D.DIN338
1016108450 W.8,45.R.5D.DIN338
1016108500 W.8,50.R.5D.DIN338
1016108550 W.8,55.R.5D.DIN338
1016108600 W.8,60.R.5D.DIN338
1016108700 W.8,70.R.5D.DIN338
1016108750 W.8,75.R.5D.DIN338
1016108800 W.8,80.R.5D.DIN338
1016108900 W.8,90.R.5D.DIN338
1016109000 W.9,00.R.5D.DIN338
1016109100 W.9,10.R.5D.DIN338
1016109200 W.9,20.R.5D.DIN338
1016109250 W.9,25.R.5D.DIN338
1016109300 W.9,30.R.5D.DIN338
1016109400 W.9,40.R.5D.DIN338
1016109500 W.9,50.R.5D.DIN338
1016109600 W.9,60.R.5D.DIN338
1016109700 W.9,70.R.5D.DIN338
1016109800 W.9,80.R.5D.DIN338
1016109900 W.9,90.R.5D.DIN338
1016110000 W.10,00.R.5D.DIN338
1016110050 W.10,05.R.5D.DIN338
1016110100 W.10,10.R.5D.DIN338
1016110200 W.10,20.R.5D.DIN338
1016110250 W.10,25.R.5D.DIN338
1016110300 W.10,30.R.5D.DIN338
1016110400 W.10,40.R.5D.DIN338
1016110500 W.10,50.R.5D.DIN338
1016110600 W.10,60.R.5D.DIN338
1016110700 W.10,70.R.5D.DIN338
1016110750 W.10,75.R.5D.DIN338
1016110800 W.10,80.R.5D.DIN338
1016110900 W.10,90.R.5D.DIN338
1016111000 W.11,00.R.5D.DIN338
1016111100 W.11,10.R.5D.DIN338
1016111200 W.11,20.R.5D.DIN338
1016111400 W.11,40.R.5D.DIN338
1016111500 W.11,50.R.5D.DIN338
1016111600 W.11,60.R.5D.DIN338
1016111700 W.11,70.R.5D.DIN338
1016111800 W.11,80.R.5D.DIN338
1016111900 W.11,90.R.5D.DIN338
1016112000 W.12,00.R.5D.DIN338
1016112200 W.12,20.R.5D.DIN338
1016112500 W.12,50.R.5D.DIN338
1016112700 W.12,70.R.5D.DIN338
1016112800 W.12,80.R.5D.DIN338
1016113000 W.13,00.R.5D.DIN338
1016113200 W.13,20.R.5D.DIN338
1016113500 W.13,50.R.5D.DIN338
1016113800 W.13,80.R.5D.DIN338
1016114000 W.14,00.R.5D.DIN338
1016114500 W.14,50.R.5D.DIN338
1016115000 W.15,00.R.5D.DIN338
1016115500 W.15,50.R.5D.DIN338
1016116000 W.16,00.R.5D.DIN338
1016116500 W.16,50.R.5D.DIN338
1016117000 W.17,00.R.5D.DIN338
1016117500 W.17,50.R.5D.DIN338
1016118000 W.18,00.R.5D.DIN338
1016119000 W.19,00.R.5D.DIN338
1016120000 W.20,00.R.5D.DIN338
10165005 N.0,50.R.5D.DIN338 TIN
10165006 N.0,60.R.5D.DIN338 TIN
10165007 N.0,70.R.5D.DIN338 TIN
10165008 N.0,80.R.5D.DIN338 TIN
10165009 N.0,90.R.5D.DIN338 TIN
10165010 N.1,00.R.5D.DIN338 TIN
10165011 N.1,10.R.5D.DIN338 TIN
10165012 N.1,20.R.5D.DIN338 TIN
10165013 N.1,30.R.5D.DIN338 TIN
10165014 N.1,40.R.5D.DIN338 TIN
10165015 N.1,50.R.5D.DIN338 TIN
10165016 N.1,60.R.5D.DIN338 TIN
10165017 N.1,70.R.5D.DIN338 TIN
10165018 N.1,80.R.5D.DIN338 TIN
10165019 N.1,90.R.5D.DIN338 TIN
10165020 N.2,00.R.5D.DIN338 TIN
10165021 N.2,10.R.5D.DIN338 TIN
10165022 N.2,20.R.5D.DIN338 TIN
10165023 N.2,30.R.5D.DIN338 TIN
10165024 N.2,40.R.5D.DIN338 TIN
10165025 N.2,50.R.5D.DIN338 TIN
10165026 N.2,60.R.5D.DIN338 TIN
10165027 N.2,70.R.5D.DIN338 TIN
10165028 N.2,80.R.5D.DIN338 TIN
10165029 N.2,90.R.5D.DIN338 TIN
10165030 N.3,00.R.5D.DIN338 TIN
10165031 N.3,10.R.5D.DIN338 TIN
10165032 N.3,20.R.5D.DIN338 TIN
10165033 N.3,30.R.5D.DIN338 TIN
10165034 N.3,40.R.5D.DIN338 TIN
10165035 N.3,50.R.5D.DIN338 TIN
10165036 N.3,60.R.5D.DIN338 TIN
10165037 N.3,70.R.5D.DIN338 TIN
10165038 N.3,80.R.5D.DIN338 TIN
10165039 N.3,90.R.5D.DIN338 TIN
10165040 N.4,00.R.5D.DIN338 TIN
10165041 N.4,10.R.5D.DIN338 TIN
10165042 N.4,20.R.5D.DIN338 TIN
10165043 N.4,30.R.5D.DIN338 TIN
10165044 N.4,40.R.5D.DIN338 TIN
10165045 N.4,50.R.5D.DIN338 TIN
10165046 N.4,60.R.5D.DIN338 TIN
10165047 N.4,70.R.5D.DIN338 TIN
10165048 N.4,80.R.5D.DIN338 TIN
10165049 N.4,90.R.5D.DIN338 TIN
10165050 N.5,00.R.5D.DIN338 TIN
10165051 N.5,10.R.5D.DIN338 TIN
10165052 N.5,20.R.5D.DIN338 TIN
10165053 N.5,30.R.5D.DIN338 TIN
10165054 N.5,40.R.5D.DIN338 TIN
10165055 N.5,50.R.5D.DIN338 TIN
10165056 N.5,60.R.5D.DIN338 TIN
10165057 N.5,70.R.5D.DIN338 TIN
10165058 N.5,80.R.5D.DIN338 TIN
10165059 N.5,90.R.5D.DIN338 TIN
10165060 N.6,00.R.5D.DIN338 TIN
10165061 N.6,10.R.5D.DIN338 TIN
10165062 N.6,20.R.5D.DIN338 TIN
10165063 N.6,30.R.5D.DIN338 TIN
10165064 N.6,40.R.5D.DIN338 TIN
10165065 N.6,50.R.5D.DIN338 TIN
10165066 N.6,60.R.5D.DIN338 TIN
10165067 N.6,70.R.5D.DIN338 TIN
10165068 N.6,80.R.5D.DIN338 TIN
10165069 N.6,90.R.5D.DIN338 TIN
10165070 N.7,00.R.5D.DIN338 TIN
10165071 N.7,10.R.5D.DIN338 TIN
10165072 N.7,20.R.5D.DIN338 TIN
10165073 N.7,30.R.5D.DIN338 TIN
10165074 N.7,40.R.5D.DIN338 TIN
10165075 N.7,50.R.5D.DIN338 TIN
10165076 N.7,60.R.5D.DIN338 TIN
10165077 N.7,70.R.5D.DIN338 TIN
10165078 N.7,80.R.5D.DIN338 TIN
10165079 N.7,90.R.5D.DIN338 TIN
10165080 N.8,00.R.5D.DIN338 TIN
10165081 N.8,10.R.5D.DIN338 TIN
10165082 N.8,20.R.5D.DIN338 TIN
10165083 N.8,30.R.5D.DIN338 TIN
10165084 N.8,40.R.5D.DIN338 TIN
10165085 N.8,50.R.5D.DIN338 TIN
10165086 N.8,60.R.5D.DIN338 TIN
10165087 N.8,70.R.5D.DIN338 TIN
10165088 N.8,80.R.5D.DIN338 TIN
10165089 N.8,90.R.5D.DIN338 TIN
10165090 N.9,00.R.5D.DIN338 TIN
10165091 N.9,10.R.5D.DIN338 TIN
10165092 N.9,20.R.5D.DIN338 TIN
10165093 N.9,30.R.5D.DIN338 TIN
10165094 N.9,40.R.5D.DIN338 TIN
10165095 N.9,50.R.5D.DIN338 TIN
10165096 N.9,60.R.5D.DIN338 TIN
10165097 N.9,70.R.5D.DIN338 TIN
10165098 N.9,80.R.5D.DIN338 TIN
10165099 N.9,90.R.5D.DIN338 TIN
10165100 N.10,00.R.5D.DIN338 TIN
10165101 N.10,10.R.5D.DIN338 TIN
10165102 N.10,20.R.5D.DIN338 TIN
10165103 N.10,30.R.5D.DIN338 TIN
10165104 N.10,40.R.5D.DIN338 TIN
10165105 N.10,50.R.5D.DIN338 TIN
10165106 N.10,60.R.5D.DIN338 TIN
10165107 N.10,70.R.5D.DIN338 TIN
10165108 N.10,80.R.5D.DIN338 TIN
10165109 N.10,90.R.5D.DIN338 TIN
10165110 N.11,00.R.5D.DIN338 TIN
10165111 N.11,10.R.5D.DIN338 TIN
10165112 N.11,20.R.5D.DIN338 TIN
10165113 N.11,30.R.5D.DIN338 TIN
10165114 N.11,40.R.5D.DIN338 TIN
10165115 N.11,50.R.5D.DIN338 TIN
10165116 N.11,60.R.5D.DIN338 TIN
10165117 N.11,70.R.5D.DIN338 TIN
10165118 N.11,80.R.5D.DIN338 TIN
10165119 N.11,90.R.5D.DIN338 TIN
10165120 N.12,00.R.5D.DIN338 TIN
10165122 N.12,20.R.5D.DIN338 TIN
10165125 N.12,50.R.5D.DIN338 TIN
10165127 N.12,70.R.5D.DIN338 TIN
10165128 N.12,80.R.5D.DIN338 TIN
10165130 N.13,00.R.5D.DIN338 TIN
10165132 N.13,20.R.5D.DIN338 TIN
10165135 N.13,50.R.5D.DIN338 TIN
10165138 N.13,80.R.5D.DIN338 TIN
10165140 N.14,00.R.5D.DIN338 TIN
10165145 N.14,50.R.5D.DIN338 TIN
10165150 N.15,00.R.5D.DIN338 TIN
10165155 N.15,50.R.5D.DIN338 TIN
10165160 N.16,00.R.5D.DIN338 TIN
10168010 WTL.1,00.R.5D.DIN338 F.NIT
10168011 WTL.1,10.R.5D.DIN338 F.NIT
10168012 WTL.1,20.R.5D.DIN338 F.NIT
10168013 WTL.1,30.R.5D.DIN338 F.NIT
10168014 WTL.1,40.R.5D.DIN338 F.NIT
10168015 WTL.1,50.R.5D.DIN338 F.NIT
10168016 WTL.1,60.R.5D.DIN338 F.NIT
10168017 WTL.1,70.R.5D.DIN338 F.NIT
10168018 WTL.1,80.R.5D.DIN338 F.NIT
10168019 WTL.1,90.R.5D.DIN338 F.NIT
10168020 WTL.2,00.R.5D.DIN338 F.NIT
10168021 WTL.2,10.R.5D.DIN338 F.NIT
10168022 WTL.2,20.R.5D.DIN338 F.NIT
10168023 WTL.2,30.R.5D.DIN338 F.NIT
10168024 WTL.2,40.R.5D.DIN338 F.NIT
10168025 WTL.2,50.R.5D.DIN338 F.NIT
10168026 WTL.2,60.R.5D.DIN338 F.NIT
10168027 WTL.2,70.R.5D.DIN338 F.NIT
10168028 WTL.2,80.R.5D.DIN338 F.NIT
10168029 WTL.2,90.R.5D.DIN338 F.NIT
10168030 WTL.3,00.R.5D.DIN338 F.NIT
10168031 WTL.3,10.R.5D.DIN338 F.NIT
10168032 WTL.3,20.R.5D.DIN338 F.NIT
10168033 WTL.3,30.R.5D.DIN338 F.NIT
10168034 WTL.3,40.R.5D.DIN338 F.NIT
10168035 WTL.3,50.R.5D.DIN338 F.NIT
10168036 WTL.3,60.R.5D.DIN338 F.NIT
10168037 WTL.3,70.R.5D.DIN338 F.NIT
10168038 WTL.3,80.R.5D.DIN338 F.NIT
10168039 WTL.3,90.R.5D.DIN338 F.NIT
10168040 WTL.4,00.R.5D.DIN338 F.NIT
10168041 WTL.4,10.R.5D.DIN338 F.NIT
10168042 WTL.4,20.R.5D.DIN338 F.NIT
10168043 WTL.4,30.R.5D.DIN338 F.NIT
10168044 WTL.4,40.R.5D.DIN338 F.NIT
10168045 WTL.4,50.R.5D.DIN338 F.NIT
10168046 WTL.4,60.R.5D.DIN338 F.NIT
10168047 WTL.4,70.R.5D.DIN338 F.NIT
10168048 WTL.4,80.R.5D.DIN338 F.NIT
10168049 WTL.4,90.R.5D.DIN338 F.NIT
10168050 WTL.5,00.R.5D.DIN338 F.NIT
10168051 WTL.5,10.R.5D.DIN338 F.NIT
10168052 WTL.5,20.R.5D.DIN338 F.NIT
10168053 WTL.5,30.R.5D.DIN338 F.NIT
10168054 WTL.5,40.R.5D.DIN338 F.NIT
10168055 WTL.5,50.R.5D.DIN338 F.NIT
10168056 WTL.5,60.R.5D.DIN338 F.NIT
10168057 WTL.5,70.R.5D.DIN338 F.NIT
10168058 WTL.5,80.R.5D.DIN338 F.NIT
10168059 WTL.5,90.R.5D.DIN338 F.NIT
10168060 WTL.6,00.R.5D.DIN338 F.NIT
10168061 WTL.6,10.R.5D.DIN338 F.NIT
10168062 WTL.6,20.R.5D.DIN338 F.NIT
10168063 WTL.6,30.R.5D.DIN338 F.NIT
10168064 WTL.6,40.R.5D.DIN338 F.NIT
10168065 WTL.6,50.R.5D.DIN338 F.NIT
10168066 WTL.6,60.R.5D.DIN338 F.NIT
10168067 WTL.6,70.R.5D.DIN338 F.NIT
10168068 WTL.6,80.R.5D.DIN338 F.NIT
10168069 WTL.6,90.R.5D.DIN338 F.NIT
10168070 WTL.7,00.R.5D.DIN338 F.NIT
10168071 WTL.7,10.R.5D.DIN338 F.NIT
10168072 WTL.7,20.R.5D.DIN338 F.NIT
10168073 WTL.7,30.R.5D.DIN338 F.NIT
10168074 WTL.7,40.R.5D.DIN338 F.NIT
10168075 WTL.7,50.R.5D.DIN338 F.NIT
10168076 WTL.7,60.R.5D.DIN338 F.NIT
10168077 WTL.7,70.R.5D.DIN338 F.NIT
10168078 WTL.7,80.R.5D.DIN338 F.NIT
10168079 WTL.7,90.R.5D.DIN338 F.NIT
10168080 WTL.8,00.R.5D.DIN338 F.NIT
10168081 WTL.8,10.R.5D.DIN338 F.NIT
10168082 WTL.8,20.R.5D.DIN338 F.NIT
10168083 WTL.8,30.R.5D.DIN338 F.NIT
10168084 WTL.8,40.R.5D.DIN338 F.NIT
10168085 WTL.8,50.R.5D.DIN338 F.NIT
10168086 WTL.8,60.R.5D.DIN338 F.NIT
10168087 WTL.8,70.R.5D.DIN338 F.NIT
10168088 WTL.8,80.R.5D.DIN338 F.NIT
10168089 WTL.8,90.R.5D.DIN338 F.NIT
10168090 WTL.9,00.R.5D.DIN338 F.NIT
10168091 WTL.9,10.R.5D.DIN338 F.NIT
10168092 WTL.9,20.R.5D.DIN338 F.NIT
10168093 WTL.9,30.R.5D.DIN338 F.NIT
10168094 WTL.9,40.R.5D.DIN338 F.NIT
10168095 WTL.9,50.R.5D.DIN338 F.NIT
10168096 WTL.9,60.R.5D.DIN338 F.NIT
10168097 WTL.9,70.R.5D.DIN338 F.NIT
10168098 WTL.9,80.R.5D.DIN338 F.NIT
10168099 WTL.9,90.R.5D.DIN338 F.NIT
10168100 WTL.10,00.R.5D.DIN338 F.NIT
10168101 WTL.10,10.R.5D.DIN338 F.NIT
10168102 WTL.10,20.R.5D.DIN338 F.NIT
10168103 WTL.10,30.R.5D.DIN338 F.NIT
10168104 WTL.10,40.R.5D.DIN338 F.NIT
10168105 WTL.10,50.R.5D.DIN338 F.NIT
10168106 WTL.10,60.R.5D.DIN338 F.NIT
10168107 WTL.10,70.R.5D.DIN338 F.NIT
10168108 WTL.10,80.R.5D.DIN338 F.NIT
10168109 WTL.10,90.R.5D.DIN338 F.NIT
10168110 WTL.11,00.R.5D.DIN338 F.NIT
10168111 WTL.11,10.R.5D.DIN338 F.NIT
10168112 WTL.11,20.R.5D.DIN338 F.NIT
10168113 WTL.11,30.R.5D.DIN338 F.NIT
10168114 WTL.11,40.R.5D.DIN338 F.NIT
10168115 WTL.11,50.R.5D.DIN338 F.NIT
10168116 WTL.11,60.R.5D.DIN338 F.NIT
10168117 WTL.11,70.R.5D.DIN338 F.NIT
10168118 WTL.11,80.R.5D.DIN338 F.NIT
10168120 WTL.12,00.R.5D.DIN338 F.NIT
10168125 WTL.12,50.R.5D.DIN338 F.NIT
10168128 WTL.12,80.R.5D.DIN338 F.NIT
10168130 WTL.13,00.R.5D.DIN338 F.NIT
10168135 WTL.13,50.R.5D.DIN338 F.NIT
10168138 WTL.13,80.R.5D.DIN338 F.NIT
10168140 WTL.14,00.R.5D.DIN338 F.NIT
10168145 WTL.14,50.R.5D.DIN338 F.NIT
10168148 WTL.14,80.R.5D.DIN338 F.NIT
10168150 WTL.15,00.R.5D.DIN338 F.NIT
10168155 WTL.15,50.R.5D.DIN338 F.NIT
10168160 WTL.16,00.R.5D.DIN338 F.NIT
10169010 WTL-L.1,00.L.5D.DIN338 F.NIT
10169013 WTL-L.1,30.L.5D.DIN338 F.NIT
10169014 WTL-L.1,40.L.5D.DIN338 F.NIT
10169015 WTL-L.1,50.L.5D.DIN338 F.NIT
10169016 WTL-L.1,60.L.5D.DIN338 F.NIT
10169017 WTL-L.1,70.L.5D.DIN338 F.NIT
10169018 WTL-L.1,80.L.5D.DIN338 F.NIT
10169019 WTL-L.1,90.L.5D.DIN338 F.NIT
10169020 WTL-L.2,00.L.5D.DIN338 F.NIT
10169021 WTL-L.2,10.L.5D.DIN338 F.NIT
10169022 WTL-L.2,20.L.5D.DIN338 F.NIT
10169023 WTL-L.2,30.L.5D.DIN338 F.NIT
10169024 WTL-L.2,40.L.5D.DIN338 F.NIT
10169025 WTL-L.2,50.L.5D.DIN338 F.NIT
10169026 WTL-L.2,60.L.5D.DIN338 F.NIT
10169027 WTL-L.2,70.L.5D.DIN338 F.NIT
10169028 WTL-L.2,80.L.5D.DIN338 F.NIT
10169029 WTL-L.2,90.L.5D.DIN338 F.NIT
10169030 WTL-L.3,00.L.5D.DIN338 F.NIT
10169031 WTL-L.3,10.L.5D.DIN338 F.NIT
10169032 WTL-L.3,20.L.5D.DIN338 F.NIT
10169033 WTL-L.3,30.L.5D.DIN338 F.NIT
10169034 WTL-L.3,40.L.5D.DIN338 F.NIT
10169035 WTL-L.3,50.L.5D.DIN338 F.NIT
10169036 WTL-L.3,60.L.5D.DIN338 F.NIT
10169037 WTL-L.3,70.L.5D.DIN338 F.NIT
10169038 WTL-L.3,80.L.5D.DIN338 F.NIT
10169039 WTL-L.3,90.L.5D.DIN338 F.NIT
10169040 WTL-L.4,00.L.5D.DIN338 F.NIT
10169041 WTL-L.4,10.L.5D.DIN338 F.NIT
10169042 WTL-L.4,20.L.5D.DIN338 F.NIT
10169043 WTL-L.4,30.L.5D.DIN338 F.NIT
10169044 WTL-L.4,40.L.5D.DIN338 F.NIT
10169045 WTL-L.4,50.L.5D.DIN338 F.NIT
10169046 WTL-L.4,60.L.5D.DIN338 F.NIT
10169047 WTL-L.4,70.L.5D.DIN338 F.NIT
10169048 WTL-L.4,80.L.5D.DIN338 F.NIT
10169049 WTL-L.4,90.L.5D.DIN338 F.NIT
10169050 WTL-L.5,00.L.5D.DIN338 F.NIT
10169051 WTL-L.5,10.L.5D.DIN338 F.NIT
10169052 WTL-L.5,20.L.5D.DIN338 F.NIT
10169053 WTL-L.5,30.L.5D.DIN338 F.NIT
10169054 WTL-L.5,40.L.5D.DIN338 F.NIT
10169055 WTL-L.5,50.L.5D.DIN338 F.NIT
10169056 WTL-L.5,60.L.5D.DIN338 F.NIT
10169057 WTL-L.5,70.L.5D.DIN338 F.NIT
10169058 WTL-L.5,80.L.5D.DIN338 F.NIT
10169059 WTL-L.5,90.L.5D.DIN338 F.NIT
10169060 WTL-L.6,00.L.5D.DIN338 F.NIT
10169061 WTL-L.6,10.L.5D.DIN338 F.NIT
10169062 WTL-L.6,20.L.5D.DIN338 F.NIT
10169063 WTL-L.6,30.L.5D.DIN338 F.NIT
10169064 WTL-L.6,40.L.5D.DIN338 F.NIT
10169065 WTL-L.6,50.L.5D.DIN338 F.NIT
10169066 WTL-L.6,60.L.5D.DIN338 F.NIT
10169067 WTL-L.6,70.L.5D.DIN338 F.NIT
10169068 WTL-L.6,80.L.5D.DIN338 F.NIT
10169069 WTL-L.6,90.L.5D.DIN338 F.NIT
10169070 WTL-L.7,00.L.5D.DIN338 F.NIT
10169071 WTL-L.7,10.L.5D.DIN338 F.NIT
10169072 WTL-L.7,20.L.5D.DIN338 F.NIT
10169073 WTL-L.7,30.L.5D.DIN338 F.NIT
10169074 WTL-L.7,40.L.5D.DIN338 F.NIT
10169075 WTL-L.7,50.L.5D.DIN338 F.NIT
10169077 WTL-L.7,70.L.5D.DIN338 F.NIT
10169078 WTL-L.7,80.L.5D.DIN338 F.NIT
10169079 WTL-L.7,90.L.5D.DIN338 F.NIT
10169080 WTL-L.8,00.L.5D.DIN338 F.NIT
10169081 WTL-L.8,10.L.5D.DIN338 F.NIT
10169082 WTL-L.8,20.L.5D.DIN338 F.NIT
10169083 WTL-L.8,30.L.5D.DIN338 F.NIT
10169084 WTL-L.8,40.L.5D.DIN338 F.NIT
10169085 WTL-L.8,50.L.5D.DIN338 F.NIT
10169086 WTL-L.8,60.L.5D.DIN338 F.NIT
10169087 WTL-L.8,70.L.5D.DIN338 F.NIT
10169088 WTL-L.8,80.L.5D.DIN338 F.NIT
10169089 WTL-L.8,90.L.5D.DIN338 F.NIT
10169090 WTL-L.9,00.L.5D.DIN338 F.NIT
10169092 WTL-L.9,20.L.5D.DIN338 F.NIT
10169093 WTL-L.9,30.L.5D.DIN338 F.NIT
10169095 WTL-L.9,50.L.5D.DIN338 F.NIT
10169098 WTL-L.9,80.L.5D.DIN338 F.NIT
10169099 WTL-L.9,90.L.5D.DIN338 F.NIT
10169100 WTL-L.10,00.L.5D.DIN338 F.NIT
10169101 WTL-L.10,10.L.5D.DIN338 F.NIT
10169102 WTL-L.10,20.L.5D.DIN338 F.NIT
10169103 WTL-L.10,30.L.5D.DIN338 F.NIT
10169104 WTL-L.10,40.L.5D.DIN338 F.NIT
10169105 WTL-L.10,50.L.5D.DIN338 F.NIT
10169110 WTL-L.11,00.L.5D.DIN338 F.NIT
10169115 WTL-L.11,50.L.5D.DIN338 F.NIT
10169120 WTL-L.12,00.L.5D.DIN338 F.NIT
10169122 WTL-L.12,20.L.5D.DIN338 F.NIT
10169125 WTL-L.12,50.L.5D.DIN338 F.NIT
10169130 WTL-L.13,00.L.5D.DIN338 F.NIT
10169140 WTL-L.14,00.L.5D.DIN338 F.NIT
10169145 WTL-L.14,50.L.5D.DIN338 F.NIT
10169150 WTL-L.15,00.L.5D.DIN338 F.NIT
10169160 WTL-L.16,00.L.5D.DIN338 F.NIT
10170010 WTL.1,00.R.5D.DIN338 TIN
10170011 WTL.1,10.R.5D.DIN338 TIN
10170012 WTL.1,20.R.5D.DIN338 TIN
10170013 WTL.1,30.R.5D.DIN338 TIN
10170014 WTL.1,40.R.5D.DIN338 TIN
10170015 WTL.1,50.R.5D.DIN338 TIN
10170016 WTL.1,60.R.5D.DIN338 TIN
10170017 WTL.1,70.R.5D.DIN338 TIN
10170018 WTL.1,80.R.5D.DIN338 TIN
10170019 WTL.1,90.R.5D.DIN338 TIN
10170020 WTL.2,00.R.5D.DIN338 TIN
10170021 WTL.2,10.R.5D.DIN338 TIN
10170022 WTL.2,20.R.5D.DIN338 TIN
10170023 WTL.2,30.R.5D.DIN338 TIN
10170024 WTL.2,40.R.5D.DIN338 TIN
10170025 WTL.2,50.R.5D.DIN338 TIN
10170026 WTL.2,60.R.5D.DIN338 TIN
10170027 WTL.2,70.R.5D.DIN338 TIN
10170028 WTL.2,80.R.5D.DIN338 TIN
10170029 WTL.2,90.R.5D.DIN338 TIN
10170030 WTL.3,00.R.5D.DIN338 TIN
10170031 WTL.3,10.R.5D.DIN338 TIN
10170032 WTL.3,20.R.5D.DIN338 TIN
10170033 WTL.3,30.R.5D.DIN338 TIN
10170034 WTL.3,40.R.5D.DIN338 TIN
10170035 WTL.3,50.R.5D.DIN338 TIN
10170036 WTL.3,60.R.5D.DIN338 TIN
10170037 WTL.3,70.R.5D.DIN338 TIN
10170038 WTL.3,80.R.5D.DIN338 TIN
10170039 WTL.3,90.R.5D.DIN338 TIN
10170040 WTL.4,00.R.5D.DIN338 TIN
10170041 WTL.4,10.R.5D.DIN338 TIN
10170042 WTL.4,20.R.5D.DIN338 TIN
10170043 WTL.4,30.R.5D.DIN338 TIN
10170044 WTL.4,40.R.5D.DIN338 TIN
10170045 WTL.4,50.R.5D.DIN338 TIN
10170046 WTL.4,60.R.5D.DIN338 TIN
10170047 WTL.4,70.R.5D.DIN338 TIN
10170048 WTL.4,80.R.5D.DIN338 TIN
10170049 WTL.4,90.R.5D.DIN338 TIN
10170050 WTL.5,00.R.5D.DIN338 TIN
10170051 WTL.5,10.R.5D.DIN338 TIN
10170052 WTL.5,20.R.5D.DIN338 TIN
10170053 WTL.5,30.R.5D.DIN338 TIN
10170054 WTL.5,40.R.5D.DIN338 TIN
10170055 WTL.5,50.R.5D.DIN338 TIN
10170056 WTL.5,60.R.5D.DIN338 TIN
10170057 WTL.5,70.R.5D.DIN338 TIN
10170058 WTL.5,80.R.5D.DIN338 TIN
10170059 WTL.5,90.R.5D.DIN338 TIN
10170060 WTL.6,00.R.5D.DIN338 TIN
10170061 WTL.6,10.R.5D.DIN338 TIN
10170062 WTL.6,20.R.5D.DIN338 TIN
10170063 WTL.6,30.R.5D.DIN338 TIN
10170064 WTL.6,40.R.5D.DIN338 TIN
10170065 WTL.6,50.R.5D.DIN338 TIN
10170066 WTL.6,60.R.5D.DIN338 TIN
10170067 WTL.6,70.R.5D.DIN338 TIN
10170068 WTL.6,80.R.5D.DIN338 TIN
10170069 WTL.6,90.R.5D.DIN338 TIN
10170070 WTL.7,00.R.5D.DIN338 TIN
10170071 WTL.7,10.R.5D.DIN338 TIN
10170072 WTL.7,20.R.5D.DIN338 TIN
10170073 WTL.7,30.R.5D.DIN338 TIN
10170074 WTL.7,40.R.5D.DIN338 TIN
10170075 WTL.7,50.R.5D.DIN338 TIN
10170076 WTL.7,60.R.5D.DIN338 TIN
10170077 WTL.7,70.R.5D.DIN338 TIN
10170078 WTL.7,80.R.5D.DIN338 TIN
10170079 WTL.7,90.R.5D.DIN338 TIN
10170080 WTL.8,00.R.5D.DIN338 TIN
10170081 WTL.8,10.R.5D.DIN338 TIN
10170082 WTL.8,20.R.5D.DIN338 TIN
10170083 WTL.8,30.R.5D.DIN338 TIN
10170084 WTL.8,40.R.5D.DIN338 TIN
10170085 WTL.8,50.R.5D.DIN338 TIN
10170086 WTL.8,60.R.5D.DIN338 TIN
10170087 WTL.8,70.R.5D.DIN338 TIN
10170088 WTL.8,80.R.5D.DIN338 TIN
10170089 WTL.8,90.R.5D.DIN338 TIN
10170090 WTL.9,00.R.5D.DIN338 TIN
10170091 WTL.9,10.R.5D.DIN338 TIN
10170092 WTL.9,20.R.5D.DIN338 TIN
10170093 WTL.9,30.R.5D.DIN338 TIN
10170094 WTL.9,40.R.5D.DIN338 TIN
10170095 WTL.9,50.R.5D.DIN338 TIN
10170096 WTL.9,60.R.5D.DIN338 TIN
10170097 WTL.9,70.R.5D.DIN338 TIN
10170098 WTL.9,80.R.5D.DIN338 TIN
10170099 WTL.9,90.R.5D.DIN338 TIN
10170100 WTL.10,00.R.5D.DIN338 TIN
10170101 WTL.10,10.R.5D.DIN338 TIN
10170102 WTL.10,20.R.5D.DIN338 TIN
10170103 WTL.10,30.R.5D.DIN338 TIN
10170104 WTL.10,40.R.5D.DIN338 TIN
10170105 WTL.10,50.R.5D.DIN338 TIN
10170107 WTL.10,70.R.5D.DIN338 TIN
10170108 WTL.10,80.R.5D.DIN338 TIN
10170110 WTL.11,00.R.5D.DIN338 TIN
10170112 WTL.11,20.R.5D.DIN338 TIN
10170115 WTL.11,50.R.5D.DIN338 TIN
10170117 WTL.11,70.R.5D.DIN338 TIN
10170118 WTL.11,80.R.5D.DIN338 TIN
10170120 WTL.12,00.R.5D.DIN338 TIN
10170125 WTL.12,50.R.5D.DIN338 TIN
10170128 WTL.12,80.R.5D.DIN338 TIN
10170130 WTL.13,00.R.5D.DIN338 TIN
10170135 WTL.13,50.R.5D.DIN338 TIN
10170138 WTL.13,80.R.5D.DIN338 TIN
10170140 WTL.14,00.R.5D.DIN338 TIN
10170145 WTL.14,50.R.5D.DIN338 TIN
10170148 WTL.14,80.R.5D.DIN338 TIN
10170150 WTL.15,00.R.5D.DIN338 TIN
10170155 WTL.15,50.R.5D.DIN338 TIN
10170160 WTL.16,00.R.5D.DIN338 TIN
10170901 WTL.1,45.R.5D.DIN338 TIN
10170902 WTL.1,55.R.5D.DIN338 TIN
10170903 WTL.1,65.R.5D.DIN338 TIN
10170904 WTL.1,85.R.5D.DIN338 TIN
10170905 WTL.2,05.R.5D.DIN338 TIN
10171009 UNI.0,90.R.5D.DIN338 TIN
10171010 UNI.1,00.R.5D.DIN338 TIN
10171011 UNI.1,10.R.5D.DIN338 TIN
10171012 UNI.1,20.R.5D.DIN338 TIN
10171013 UNI.1,30.R.5D.DIN338 TIN
10171014 UNI.1,40.R.5D.DIN338 TIN
10171015 UNI.1,50.R.5D.DIN338 TIN
10171016 UNI.1,60.R.5D.DIN338 TIN
10171017 UNI.1,70.R.5D.DIN338 TIN
10171018 UNI.1,80.R.5D.DIN338 TIN
10171019 UNI.1,90.R.5D.DIN338 TIN
10171020 UNI.2,00.R.5D.DIN338 TIN
10171021 UNI.2,10.R.5D.DIN338 TIN
10171022 UNI.2,20.R.5D.DIN338 TIN
10171023 UNI.2,30.R.5D.DIN338 TIN
10171024 UNI.2,40.R.5D.DIN338 TIN
10171025 UNI.2,50.R.5D.DIN338 TIN
10171026 UNI.2,60.R.5D.DIN338 TIN
10171027 UNI.2,70.R.5D.DIN338 TIN
10171028 UNI.2,80.R.5D.DIN338 TIN
10171029 UNI.2,90.R.5D.DIN338 TIN
10171030 UNI.3,00.R.5D.DIN338 TIN
10171031 UNI.3,10.R.5D.DIN338 TIN
10171032 UNI.3,20.R.5D.DIN338 TIN
10171033 UNI.3,30.R.5D.DIN338 TIN
10171034 UNI.3,40.R.5D.DIN338 TIN
10171035 UNI.3,50.R.5D.DIN338 TIN
10171036 UNI.3,60.R.5D.DIN338 TIN
10171037 UNI.3,70.R.5D.DIN338 TIN
10171038 UNI.3,80.R.5D.DIN338 TIN
10171039 UNI.3,90.R.5D.DIN338 TIN
10171040 UNI.4,00.R.5D.DIN338 TIN
10171041 UNI.4,10.R.5D.DIN338 TIN
10171042 UNI.4,20.R.5D.DIN338 TIN
10171043 UNI.4,30.R.5D.DIN338 TIN
10171044 UNI.4,40.R.5D.DIN338 TIN
10171045 UNI.4,50.R.5D.DIN338 TIN
10171046 UNI.4,60.R.5D.DIN338 TIN
10171047 UNI.4,70.R.5D.DIN338 TIN
10171048 UNI.4,80.R.5D.DIN338 TIN
10171049 UNI.4,90.R.5D.DIN338 TIN
10171050 UNI.5,00.R.5D.DIN338 TIN
10171051 UNI.5,10.R.5D.DIN338 TIN
10171052 UNI.5,20.R.5D.DIN338 TIN
10171053 UNI.5,30.R.5D.DIN338 TIN
10171054 UNI.5,40.R.5D.DIN338 TIN
10171055 UNI.5,50.R.5D.DIN338 TIN
10171056 UNI.5,60.R.5D.DIN338 TIN
10171057 UNI.5,70.R.5D.DIN338 TIN
10171058 UNI.5,80.R.5D.DIN338 TIN
10171059 UNI.5,90.R.5D.DIN338 TIN
10171060 UNI.6,00.R.5D.DIN338 TIN
10171061 UNI.6,10.R.5D.DIN338 TIN
10171062 UNI.6,20.R.5D.DIN338 TIN
10171063 UNI.6,30.R.5D.DIN338 TIN
10171064 UNI.6,40.R.5D.DIN338 TIN
10171065 UNI.6,50.R.5D.DIN338 TIN
10171066 UNI.6,60.R.5D.DIN338 TIN
10171067 UNI.6,70.R.5D.DIN338 TIN
10171068 UNI.6,80.R.5D.DIN338 TIN
10171069 UNI.6,90.R.5D.DIN338 TIN
10171070 UNI.7,00.R.5D.DIN338 TIN
10171071 UNI.7,10.R.5D.DIN338 TIN
10171072 UNI.7,20.R.5D.DIN338 TIN
10171073 UNI.7,30.R.5D.DIN338 TIN
10171074 UNI.7,40.R.5D.DIN338 TIN
10171075 UNI.7,50.R.5D.DIN338 TIN
10171076 UNI.7,60.R.5D.DIN338 TIN
10171077 UNI.7,70.R.5D.DIN338 TIN
10171078 UNI.7,80.R.5D.DIN338 TIN
10171079 UNI.7,90.R.5D.DIN338 TIN
10171080 UNI.8,00.R.5D.DIN338 TIN
10171081 UNI.8,10.R.5D.DIN338 TIN
10171082 UNI.8,20.R.5D.DIN338 TIN
10171083 UNI.8,30.R.5D.DIN338 TIN
10171084 UNI.8,40.R.5D.DIN338 TIN
10171085 UNI.8,50.R.5D.DIN338 TIN
10171086 UNI.8,60.R.5D.DIN338 TIN
10171087 UNI.8,70.R.5D.DIN338 TIN
10171088 UNI.8,80.R.5D.DIN338 TIN
10171089 UNI.8,90.R.5D.DIN338 TIN
10171090 UNI.9,00.R.5D.DIN338 TIN
10171091 UNI.9,10.R.5D.DIN338 TIN
10171092 UNI.9,20.R.5D.DIN338 TIN
10171093 UNI.9,30.R.5D.DIN338 TIN
10171094 UNI.9,40.R.5D.DIN338 TIN
10171095 UNI.9,50.R.5D.DIN338 TIN
10171096 UNI.9,60.R.5D.DIN338 TIN
10171097 UNI.9,70.R.5D.DIN338 TIN
10171098 UNI.9,80.R.5D.DIN338 TIN
10171099 UNI.9,90.R.5D.DIN338 TIN
10171100 UNI.10,00.R.5D.DIN338 TIN
10171101 UNI.10,10.R.5D.DIN338 TIN
10171102 UNI.10,20.R.5D.DIN338 TIN
10171103 UNI.10,30.R.5D.DIN338 TIN
10171104 UNI.10,40.R.5D.DIN338 TIN
10171105 UNI.10,50.R.5D.DIN338 TIN
10171110 UNI.11,00.R.5D.DIN338 TIN
10171111 UNI.11,11.R.5D.DIN338 TIN
10171112 UNI.11,20.R.5D.DIN338 TIN
10171113 UNI.11,30.R.5D.DIN338 TIN
10171114 UNI.11,40.R.5D.DIN338 TIN
10171115 UNI.11,50.R.5D.DIN338 TIN
10171116 UNI.11,60.R.5D.DIN338 TIN
10171120 UNI.12,00.R.5D.DIN338 TIN
10171121 UNI.12,15.R.5D.DIN338 TIN
10171123 UNI.12,30.R.5D.DIN338 TIN
10171125 UNI.1,25.R.5D.DIN338 TIN
10171127 UNI.12,70.R.5D.DIN338 TIN
10171130 UNI.13,00.R.5D.DIN338 TIN
10171131 UNI.13,10.R.5D.DIN338 TIN
10171133 UNI.13,30.R.5D.DIN338 TIN
10171135 UNI.13,50.R.5D.DIN338 TIN
10171140 UNI.14,00.R.5D.DIN338 TIN
10171145 UNI.1,45.R.5D.DIN338 TIN
10171155 UNI.1,55.R.5D.DIN338 TIN
10171165 UNI.1,65.R.5D.DIN338 TIN
10171238 UNI.2,38.R.5D.DIN338 TIN
10171255 UNI.2,55.R.5D.DIN338 TIN
10171278 UNI.2,78.R.5D.DIN338 TIN
10171317 UNI.3,17.R.5D.DIN338 TIN
10171325 UNI.3,25.R.5D.DIN338 TIN
10171357 UNI.3,57.R.5D.DIN338 TIN
10171397 UNI.3,97.R.5D.DIN338 TIN
10171425 UNI.4,25.R.5D.DIN338 TIN
10171437 UNI.4,37.R.5D.DIN338 TIN
10171465 UNI.4,65.R.5D.DIN338 TIN
10171476 UNI.4,76.R.5D.DIN338 TIN
10171495 UNI.4,95.R.5D.DIN338 TIN
10171505 UNI.5,05.R.5D.DIN338 TIN
10171516 UNI.5,16.R.5D.DIN338 TIN
10171555 UNI.5,55.R.5D.DIN338 TIN
10171556 UNI.5,56.R.5D.DIN338 TIN
10171575 UNI.5,75.R.5D.DIN338 TIN
10171595 UNI.5,95.R.5D.DIN338 TIN
10171635 UNI.6,35.R.5D.DIN338 TIN
10171675 UNI.6,75.R.5D.DIN338 TIN
10171714 UNI.7,14.R.5D.DIN338 TIN
10171745 UNI.7,45.R.5D.DIN338 TIN
10171794 UNI.7,94.R.5D.DIN338 TIN
10171873 UNI.8,73.R.5D.DIN338 TIN
10171925 UNI.12,50.R.5D.DIN338 TIN
10171935 UNI.9,35.R.5D.DIN338 TIN
10171955 UNI.10,55.R.5D.DIN338 TIN
10172030 WTL.3,00.R.5D.DIN338 TICN
10172031 WTL.3,10.R.5D.DIN338 TICN
10172032 WTL.3,20.R.5D.DIN338 TICN
10172033 WTL.3,30.R.5D.DIN338 TICN
10172034 WTL.3,40.R.5D.DIN338 TICN
10172035 WTL.3,50.R.5D.DIN338 TICN
10172036 WTL.3,60.R.5D.DIN338 TICN
10172037 WTL.3,70.R.5D.DIN338 TICN
10172038 WTL.3,80.R.5D.DIN338 TICN
10172039 WTL.3,90.R.5D.DIN338 TICN
10172040 WTL.4,00.R.5D.DIN338 TICN
10172041 WTL.4,10.R.5D.DIN338 TICN
10172042 WTL.4,20.R.5D.DIN338 TICN
10172043 WTL.4,30.R.5D.DIN338 TICN
10172044 WTL.4,40.R.5D.DIN338 TICN
10172045 WTL.4,50.R.5D.DIN338 TICN
10172046 WTL.4,60.R.5D.DIN338 TICN
10172047 WTL.4,70.R.5D.DIN338 TICN
10172048 WTL.4,80.R.5D.DIN338 TICN
10172049 WTL.4,90.R.5D.DIN338 TICN
10172050 WTL.5,00.R.5D.DIN338 TICN
10172051 WTL.5,10.R.5D.DIN338 TICN
10172052 WTL.5,20.R.5D.DIN338 TICN
10172053 WTL.5,30.R.5D.DIN338 TICN
10172054 WTL.5,40.R.5D.DIN338 TICN
10172055 WTL.5,50.R.5D.DIN338 TICN
10172056 WTL.5,60.R.5D.DIN338 TICN
10172057 WTL.5,70.R.5D.DIN338 TICN
10172058 WTL.5,80.R.5D.DIN338 TICN
10172059 WTL.5,90.R.5D.DIN338 TICN
10172060 WTL.6,00.R.5D.DIN338 TICN
10172061 WTL.6,10.R.5D.DIN338 TICN
10172062 WTL.6,20.R.5D.DIN338 TICN
10172063 WTL.6,30.R.5D.DIN338 TICN
10172064 WTL.6,40.R.5D.DIN338 TICN
10172065 WTL.6,50.R.5D.DIN338 TICN
10172066 WTL.6,60.R.5D.DIN338 TICN
10172067 WTL.6,70.R.5D.DIN338 TICN
10172068 WTL.6,80.R.5D.DIN338 TICN
10172069 WTL.6,90.R.5D.DIN338 TICN
10172070 WTL.7,00.R.5D.DIN338 TICN
10172071 WTL.7,10.R.5D.DIN338 TICN
10172072 WTL.7,20.R.5D.DIN338 TICN
10172074 WTL.7,40.R.5D.DIN338 TICN
10172075 WTL.7,50.R.5D.DIN338 TICN
10172077 WTL.7,70.R.5D.DIN338 TICN
10172078 WTL.7,80.R.5D.DIN338 TICN
10172080 WTL.8,00.R.5D.DIN338 TICN
10172081 WTL.8,10.R.5D.DIN338 TICN
10172082 WTL.8,20.R.5D.DIN338 TICN
10172084 WTL.8,40.R.5D.DIN338 TICN
10172085 WTL.8,50.R.5D.DIN338 TICN
10172086 WTL.8,60.R.5D.DIN338 TICN
10172087 WTL.8,70.R.5D.DIN338 TICN
10172088 WTL.8,80.R.5D.DIN338 TICN
10172089 WTL.8,90.R.5D.DIN338 TICN
10172090 WTL.9,00.R.5D.DIN338 TICN
10172095 WTL.9,50.R.5D.DIN338 TICN
10172100 WTL.10,00.R.5D.DIN338 TICN
10172102 WTL.10,20.R.5D.DIN338 TICN
10172105 WTL.10,50.R.5D.DIN338 TICN
10172110 WTL.11,00.R.5D.DIN338 TICN
10172115 WTL.11,50.R.5D.DIN338 TICN
10172120 WTL.12,00.R.5D.DIN338 TICN
10173010 UNI-PM.1,00.R.5D.DIN338 TIN
10173011 UNI-PM.1,10.R.5D.DIN338 TIN
10173012 UNI-PM.1,20.R.5D.DIN338 TIN
10173013 UNI-PM.1,30.R.5D.DIN338 TIN
10173014 UNI-PM.1,40.R.5D.DIN338 TIN
10173015 UNI-PM.1,50.R.5D.DIN338 TIN
10173016 UNI-PM.1,60.R.5D.DIN338 TIN
10173017 UNI-PM.1,70.R.5D.DIN338 TIN
10173018 UNI-PM.1,80.R.5D.DIN338 TIN
10173019 UNI-PM.1,90.R.5D.DIN338 TIN
10173020 UNI-PM.2,00.R.5D.DIN338 TIN
10173021 UNI-PM.2,10.R.5D.DIN338 TIN
10173022 UNI-PM.2,20.R.5D.DIN338 TIN
10173023 UNI-PM.2,30.R.5D.DIN338 TIN
10173024 UNI-PM.2,40.R.5D.DIN338 TIN
10173025 UNI-PM.2,50.R.5D.DIN338 TIN
10173026 UNI-PM.2,60.R.5D.DIN338 TIN
10173027 UNI-PM.2,70.R.5D.DIN338 TIN
10173028 UNI-PM.2,80.R.5D.DIN338 TIN
10173029 UNI-PM.2,90.R.5D.DIN338 TIN
10173030 UNI-PM.3,00.R.5D.DIN338 TIN
10173031 UNI-PM.3,10.R.5D.DIN338 TIN
10173032 UNI-PM.3,20.R.5D.DIN338 TIN
10173033 UNI-PM.3,30.R.5D.DIN338 TIN
10173034 UNI-PM.3,40.R.5D.DIN338 TIN
10173035 UNI-PM.3,50.R.5D.DIN338 TIN
10173036 UNI-PM.3,60.R.5D.DIN338 TIN
10173037 UNI-PM.3,70.R.5D.DIN338 TIN
10173038 UNI-PM.3,80.R.5D.DIN338 TIN
10173039 UNI-PM.3,90.R.5D.DIN338 TIN
10173040 UNI-PM.4,00.R.5D.DIN338 TIN
10173041 UNI-PM.4,10.R.5D.DIN338 TIN
10173042 UNI-PM.4,20.R.5D.DIN338 TIN
10173043 UNI-PM.4,30.R.5D.DIN338 TIN
10173044 UNI-PM.4,40.R.5D.DIN338 TIN
10173045 UNI-PM.4,50.R.5D.DIN338 TIN
10173046 UNI-PM.4,60.R.5D.DIN338 TIN
10173047 UNI-PM.4,70.R.5D.DIN338 TIN
10173048 UNI-PM.4,80.R.5D.DIN338 TIN
10173049 UNI-PM.4,90.R.5D.DIN338 TIN
10173050 UNI-PM.5,00.R.5D.DIN338 TIN
10173051 UNI-PM.5,10.R.5D.DIN338 TIN
10173052 UNI-PM.5,20.R.5D.DIN338 TIN
10173053 UNI-PM.5,30.R.5D.DIN338 TIN
10173054 UNI-PM.5,40.R.5D.DIN338 TIN
10173055 UNI-PM.5,50.R.5D.DIN338 TIN
10173056 UNI-PM.5,60.R.5D.DIN338 TIN
10173057 UNI-PM.5,70.R.5D.DIN338 TIN
10173058 UNI-PM.5,80.R.5D.DIN338 TIN
10173059 UNI-PM.5,90.R.5D.DIN338 TIN
10173060 UNI-PM.6,00.R.5D.DIN338 TIN
10173061 UNI-PM.6,10.R.5D.DIN338 TIN
10173062 UNI-PM.6,20.R.5D.DIN338 TIN
10173063 UNI-PM.6,30.R.5D.DIN338 TIN
10173064 UNI-PM.6,40.R.5D.DIN338 TIN
10173065 UNI-PM.6,50.R.5D.DIN338 TIN
10173066 UNI-PM.6,60.R.5D.DIN338 TIN
10173067 UNI-PM.6,70.R.5D.DIN338 TIN
10173068 UNI-PM.6,80.R.5D.DIN338 TIN
10173069 UNI-PM.6,90.R.5D.DIN338 TIN
10173070 UNI-PM.7,00.R.5D.DIN338 TIN
10173071 UNI-PM.7,10.R.5D.DIN338 TIN
10173072 UNI-PM.7,20.R.5D.DIN338 TIN
10173073 UNI-PM.7,30.R.5D.DIN338 TIN
10173074 UNI-PM.7,40.R.5D.DIN338 TIN
10173075 UNI-PM.7,50.R.5D.DIN338 TIN
10173076 UNI-PM.7,60.R.5D.DIN338 TIN
10173077 UNI-PM.7,70.R.5D.DIN338 TIN
10173078 UNI-PM.7,80.R.5D.DIN338 TIN
10173079 UNI-PM.7,90.R.5D.DIN338 TIN
10173080 UNI-PM.8,00.R.5D.DIN338 TIN
10173081 UNI-PM.8,10.R.5D.DIN338 TIN
10173082 UNI-PM.8,20.R.5D.DIN338 TIN
10173083 UNI-PM.8,30.R.5D.DIN338 TIN
10173084 UNI-PM.8,40.R.5D.DIN338 TIN
10173085 UNI-PM.8,50.R.5D.DIN338 TIN
10173088 UNI-PM.8,80.R.5D.DIN338 TIN
10173090 UNI-PM.9,00.R.5D.DIN338 TIN
10173093 UNI-PM.9,30.R.5D.DIN338 TIN
10173095 UNI-PM.9,50.R.5D.DIN338 TIN
10173098 UNI-PM.9,80.R.5D.DIN338 TIN
10173100 UNI-PM.10,00.R.5D.DIN338 TIN
10173102 UNI-PM.10,20.R.5D.DIN338 TIN
10173105 UNI-PM.10,50.R.5D.DIN338 TIN
10173110 UNI-PM.11,00.R.5D.DIN338 TIN
10173111 UNI-PM.11,11.R.5D.DIN338 TIN
10173115 UNI-PM.11,50.R.5D.DIN338 TIN
10173120 UNI-PM.12,00.R.5D.DIN338 TIN
10173123 UNI-PM.12,30.R.5D.DIN338 TIN
10173125 UNI-PM.12,50.R.5D.DIN338 TIN
10173127 UNI-PM.12,70.R.5D.DIN338 TIN
10173130 UNI-PM.13,00.R.5D.DIN338 TIN
10173135 UNI-PM.13,50.R.5D.DIN338 TIN
10173140 UNI-PM.14,00.R.5D.DIN338 TIN
10173238 UNI-PM.2,38.R.5D.DIN338 TIN
10173278 UNI-PM.2,78.R.5D.DIN338 TIN
10173317 UNI-PM.3,17.R.5D.DIN338 TIN
10173357 UNI-PM.3,57.R.5D.DIN338 TIN
10173397 UNI-PM.3,97.R.5D.DIN338 TIN
10173437 UNI-PM.4,37.R.5D.DIN338 TIN
10173476 UNI-PM.4,76.R.5D.DIN338 TIN
10173516 UNI-PM.5,16.R.5D.DIN338 TIN
10173556 UNI-PM.5,56.R.5D.DIN338 TIN
10173595 UNI-PM.5,95.R.5D.DIN338 TIN
10173635 UNI-PM.6,35.R.5D.DIN338 TIN
10173675 UNI-PM.6,75.R.5D.DIN338 TIN
10173714 UNI-PM.7,14.R.5D.DIN338 TIN
10173794 UNI-PM.7,94.R.5D.DIN338 TIN
10173873 UNI-PM.8,73.R.5D.DIN338 TIN
10175010 VA.1,00.R.5D.DIN338
10175011 VA.1,10.R.5D.DIN338
10175012 VA.1,20.R.5D.DIN338
10175013 VA.1,30.R.5D.DIN338
10175014 VA.1,40.R.5D.DIN338
10175015 VA.1,50.R.5D.DIN338
10175016 VA.1,60.R.5D.DIN338
10175017 VA.1,70.R.5D.DIN338
10175018 VA.1,80.R.5D.DIN338
10175019 VA.1,90.R.5D.DIN338
10175020 VA.2,00.R.5D.DIN338
10175021 VA.2,10.R.5D.DIN338
10175022 VA.2,20.R.5D.DIN338
10175023 VA.2,30.R.5D.DIN338
10175024 VA.2,40.R.5D.DIN338
10175025 VA.2,50.R.5D.DIN338
10175026 VA.2,60.R.5D.DIN338
10175027 VA.2,70.R.5D.DIN338
10175028 VA.2,80.R.5D.DIN338
10175029 VA.2,90.R.5D.DIN338
10175030 VA.3,00.R.5D.DIN338
10175031 VA.3,10.R.5D.DIN338
10175032 VA.3,20.R.5D.DIN338
10175033 VA.3,30.R.5D.DIN338
10175034 VA.3,40.R.5D.DIN338
10175035 VA.3,50.R.5D.DIN338
10175036 VA.3,60.R.5D.DIN338
10175037 VA.3,70.R.5D.DIN338
10175038 VA.3,80.R.5D.DIN338
10175039 VA.3,90.R.5D.DIN338
10175040 VA.4,00.R.5D.DIN338
10175041 VA.4,10.R.5D.DIN338
10175042 VA.4,20.R.5D.DIN338
10175043 VA.4,30.R.5D.DIN338
10175044 VA.4,40.R.5D.DIN338
10175045 VA.4,50.R.5D.DIN338
10175046 VA.4,60.R.5D.DIN338
10175047 VA.4,70.R.5D.DIN338
10175048 VA.4,80.R.5D.DIN338
10175049 VA.4,90.R.5D.DIN338
10175050 VA.5,00.R.5D.DIN338
10175051 VA.5,10.R.5D.DIN338
10175052 VA.5,20.R.5D.DIN338
10175053 VA.5,30.R.5D.DIN338
10175054 VA.5,40.R.5D.DIN338
10175055 VA.5,50.R.5D.DIN338
10175056 VA.5,60.R.5D.DIN338
10175057 VA.5,70.R.5D.DIN338
10175058 VA.5,80.R.5D.DIN338
10175059 VA.5,90.R.5D.DIN338
10175060 VA.6,00.R.5D.DIN338
10175061 VA.6,10.R.5D.DIN338
10175062 VA.6,20.R.5D.DIN338
10175063 VA.6,30.R.5D.DIN338
10175064 VA.6,40.R.5D.DIN338
10175065 VA.6,50.R.5D.DIN338
10175066 VA.6,60.R.5D.DIN338
10175067 VA.6,70.R.5D.DIN338
10175068 VA.6,80.R.5D.DIN338
10175069 VA.6,90.R.5D.DIN338
10175070 VA.7,00.R.5D.DIN338
10175071 VA.7,10.R.5D.DIN338
10175072 VA.7,20.R.5D.DIN338
10175073 VA.7,30.R.5D.DIN338
10175074 VA.7,40.R.5D.DIN338
10175075 VA.7,50.R.5D.DIN338
10175076 VA.7,60.R.5D.DIN338
10175077 VA.7,70.R.5D.DIN338
10175078 VA.7,80.R.5D.DIN338
10175079 VA.7,90.R.5D.DIN338
10175080 VA.8,00.R.5D.DIN338
10175081 VA.8,10.R.5D.DIN338
10175082 VA.8,20.R.5D.DIN338
10175083 VA.8,30.R.5D.DIN338
10175084 VA.8,40.R.5D.DIN338
10175085 VA.8,50.R.5D.DIN338
10175086 VA.8,60.R.5D.DIN338
10175087 VA.8,70.R.5D.DIN338
10175088 VA.8,80.R.5D.DIN338
10175089 VA.8,90.R.5D.DIN338
10175090 VA.9,00.R.5D.DIN338
10175091 VA.9,10.R.5D.DIN338
10175092 VA.9,20.R.5D.DIN338
10175093 VA.9,30.R.5D.DIN338
10175094 VA.9,40.R.5D.DIN338
10175095 VA.9,50.R.5D.DIN338
10175096 VA.9,60.R.5D.DIN338
10175097 VA.9,70.R.5D.DIN338
10175098 VA.9,80.R.5D.DIN338
10175099 VA.9,90.R.5D.DIN338
10175100 VA.10,00.R.5D.DIN338
10175101 VA.10,10.R.5D.DIN338
10175102 VA.10,20.R.5D.DIN338
10175103 VA.10,30.R.5D.DIN338
10175104 VA.10,40.R.5D.DIN338
10175105 VA.10,50.R.5D.DIN338
10175106 VA.10,60.R.5D.DIN338
10175107 VA.10,70.R.5D.DIN338
10175108 VA.10,80.R.5D.DIN338
10175109 VA.10,90.R.5D.DIN338
10175110 VA.11,00.R.5D.DIN338
10175111 VA.11,10.R.5D.DIN338
10175112 VA.11,20.R.5D.DIN338
10175113 VA.11,30.R.5D.DIN338
10175114 VA.11,40.R.5D.DIN338
10175115 VA.11,50.R.5D.DIN338
10175116 VA.11,60.R.5D.DIN338
10175117 VA.11,70.R.5D.DIN338
10175118 VA.11,80.R.5D.DIN338
10175119 VA.11,90.R.5D.DIN338
10175120 VA.12,00.R.5D.DIN338
10180050 WNXI.5,00.R.5D.IK.DIN338/1835E
10180055 WNXI.5,50.R.5D.IK.DIN338/1835E
10180060 WNXI.6,00.R.5D.IK.DIN338/1835E
10180065 WNXI.6,50.R.5D.IK.DIN338/1835E
10180068 WNXI.6,80.R.5D.IK.DIN338/1835E
10180070 WNXI.7,00.R.5D.IK.DIN338/1835E
10180075 WNXI.7,50.R.5D.IK.DIN338/1835E
10180078 WNXI.7,80.R.5D.IK.DIN338/1835E
10180080 WNXI.8,00.R.5D.IK.DIN338/1835E
10180085 WNXI.8,50.R.5D.IK.DIN338/1835E
10180090 WNXI.9,00.R.5D.IK.DIN338/1835E
10180095 WNXI.9,50.R.5D.IK.DIN338/1835E
10180100 WNXI.10,00.R.5D.IK.DIN338/1835E
10180102 WNXI.10,20.R.5D.IK.DIN338/1835E
10180105 WNXI.10,50.R.5D.IK.DIN338/1835E
10180110 WNXI.11,00.R.5D.IK.DIN338/1835E
10180115 WNXI.11,50.R.5D.IK.DIN338/1835E
10180120 WNXI.12,00.R.5D.IK.DIN338/1835E
10180125 WNXI.12,50.R.5D.IK.DIN338/1835E
10180130 WNXI.13,00.R.5D.IK.DIN338/1835E
10180135 WNXI.13,50.R.5D.IK.DIN338/1835E
10180140 WNXI.14,00.R.5D.IK.DIN338/1835E
10180145 WNXI.14,50.R.5D.IK.DIN338/1835E
10180150 WNXI.15,00.R.5D.IK.DIN338/1835E
10180155 WNXI.15,50.R.5D.IK.DIN338/1835E
10180160 WNXI.16,00.R.5D.IK.DIN338/1835E
10180165 WNXI.16,50.R.5D.IK.DIN338/1835E
10180170 WNXI.17,00.R.5D.IK.DIN338/1835E
10180175 WNXI.17,50.R.5D.IK.DIN338/1835E
10180180 WNXI.18,00.R.5D.IK.DIN338/1835E
10180185 WNXI.18,50.R.5D.IK.DIN338/1835E
10180190 WNXI.19,00.R.5D.IK.DIN338/1835E
10180195 WNXI.19,50.R.5D.IK.DIN338/1835E
10180200 WNXI.20,00.R.5D.IK.DIN338/1835E
10181050 WNXI.5,00.R.5D.IK.DIN338/1835E TIN
10181055 WNXI.5,50.R.5D.IK.DIN338/1835E TIN
10181060 WNXI.6,00.R.5D.IK.DIN338/1835E TIN
10181065 WNXI.6,50.R.5D.IK.DIN338/1835E TIN
10181068 WNXI.6,80.R.5D.IK.DIN338/1835E TIN
10181070 WNXI.7,00.R.5D.IK.DIN338/1835E TIN
10181075 WNXI.7,50.R.5D.IK.DIN338/1835E TIN
10181078 WNXI.7,80.R.5D.IK.DIN338/1835E TIN
10181080 WNXI.8,00.R.5D.IK.DIN338/1835E TIN
10181085 WNXI.8,50.R.5D.IK.DIN338/1835E TIN
10181090 WNXI.9,00.R.5D.IK.DIN338/1835E TIN
10181095 WNXI.9,50.R.5D.IK.DIN338/1835E TIN
10181100 WNXI.10,00.R.5D.IK.DIN338/1835E TIN
10181102 WNXI.10,20.R.5D.IK.DIN338/1835E TIN
10181105 WNXI.10,50.R.5D.IK.DIN338/1835E TIN
10181110 WNXI.11,00.R.5D.IK.DIN338/1835E TIN
10181115 WNXI.11,50.R.5D.IK.DIN338/1835E TIN
10181120 WNXI.12,00.R.5D.IK.DIN338/1835E TIN
10181125 WNXI.12,50.R.5D.IK.DIN338/1835E TIN
10181130 WNXI.13,00.R.5D.IK.DIN338/1835E TIN
10181135 WNXI.13,50.R.5D.IK.DIN338/1835E TIN
10181140 WNXI.14,00.R.5D.IK.DIN338/1835E TIN
10181145 WNXI.14,50.R.5D.IK.DIN338/1835E TIN
10181150 WNXI.15,00.R.5D.IK.DIN338/1835E TIN
10181155 WNXI.15,50.R.5D.IK.DIN338/1835E TIN
10181160 WNXI.16,00.R.5D.IK.DIN338/1835E TIN
10181165 WNXI.16,50.R.5D.IK.DIN338/1835E TIN
10181170 WNXI.17,00.R.5D.IK.DIN338/1835E TIN
10181175 WNXI.17,50.R.5D.IK.DIN338/1835E TIN
10181180 WNXI.18,00.R.5D.IK.DIN338/1835E TIN
10181185 WNXI.18,50.R.5D.IK.DIN338/1835E TIN
10181190 WNXI.19,00.R.5D.IK.DIN338/1835E TIN
10181195 WNXI.19,50.R.5D.IK.DIN338/1835E TIN
10181200 WNXI.20,00.R.5D.IK.DIN338/1835E TIN
10200010 WTW.1,00.R.10D.DIN340
10200011 WTW.1,10.R.10D.DIN340
10200012 WTW.1,20.R.10D.DIN340
10200013 WTW.1,30.R.10D.DIN340
10200014 WTW.1,40.R.10D.DIN340
10200015 WTW.1,50.R.10D.DIN340
10200016 WTW.1,60.R.10D.DIN340
10200017 WTW.1,70.R.10D.DIN340
10200018 WTW.1,80.R.10D.DIN340
10200019 WTW.1,90.R.10D.DIN340
10200020 WTW.2,00.R.10D.DIN340
10200021 WTW.2,10.R.10D.DIN340
10200022 WTW.2,20.R.10D.DIN340
10200023 WTW.2,30.R.10D.DIN340
10200024 WTW.2,40.R.10D.DIN340
10200025 WTW.2,50.R.10D.DIN340
10200026 WTW.2,60.R.10D.DIN340
10200027 WTW.2,70.R.10D.DIN340
10200028 WTW.2,80.R.10D.DIN340
10200029 WTW.2,90.R.10D.DIN340
10200030 WTW.3,00.R.10D.DIN340
10200031 WTW.3,10.R.10D.DIN340
10200032 WTW.3,20.R.10D.DIN340
10200033 WTW.3,30.R.10D.DIN340
10200034 WTW.3,40.R.10D.DIN340
10200035 WTW.3,50.R.10D.DIN340
10200036 WTW.3,60.R.10D.DIN340
10200037 WTW.3,70.R.10D.DIN340
10200038 WTW.3,80.R.10D.DIN340
10200039 WTW.3,90.R.10D.DIN340
10200040 WTW.4,00.R.10D.DIN340
10200041 WTW.4,10.R.10D.DIN340
10200042 WTW.4,20.R.10D.DIN340
10200043 WTW.4,30.R.10D.DIN340
10200044 WTW.4,40.R.10D.DIN340
10200045 WTW.4,50.R.10D.DIN340
10200046 WTW.4,60.R.10D.DIN340
10200047 WTW.4,70.R.10D.DIN340
10200048 WTW.4,80.R.10D.DIN340
10200049 WTW.4,90.R.10D.DIN340
10200050 WTW.5,00.R.10D.DIN340
10200051 WTW.5,10.R.10D.DIN340
10200052 WTW.5,20.R.10D.DIN340
10200053 WTW.5,30.R.10D.DIN340
10200054 WTW.5,40.R.10D.DIN340
10200055 WTW.5,50.R.10D.DIN340
10200056 WTW.5,60.R.10D.DIN340
10200057 WTW.5,70.R.10D.DIN340
10200058 WTW.5,80.R.10D.DIN340
10200059 WTW.5,90.R.10D.DIN340
10200060 WTW.6,00.R.10D.DIN340
10200061 WTW.6,10.R.10D.DIN340
10200062 WTW.6,20.R.10D.DIN340
10200063 WTW.6,30.R.10D.DIN340
10200064 WTW.6,40.R.10D.DIN340
10200065 WTW.6,50.R.10D.DIN340
10200066 WTW.6,60.R.10D.DIN340
10200067 WTW.6,70.R.10D.DIN340
10200068 WTW.6,80.R.10D.DIN340
10200069 WTW.6,90.R.10D.DIN340
10200070 WTW.7,00.R.10D.DIN340
10200071 WTW.7,10.R.10D.DIN340
10200072 WTW.7,20.R.10D.DIN340
10200073 WTW.7,30.R.10D.DIN340
10200074 WTW.7,40.R.10D.DIN340
10200075 WTW.7,50.R.10D.DIN340
10200076 WTW.7,60.R.10D.DIN340
10200077 WTW.7,70.R.10D.DIN340
10200078 WTW.7,80.R.10D.DIN340
10200079 WTW.7,90.R.10D.DIN340
10200080 WTW.8,00.R.10D.DIN340
10200081 WTW.8,10.R.10D.DIN340
10200082 WTW.8,20.R.10D.DIN340
10200083 WTW.8,30.R.10D.DIN340
10200084 WTW.8,40.R.10D.DIN340
10200085 WTW.8,50.R.10D.DIN340
10200086 WTW.8,60.R.10D.DIN340
10200088 WTW.8,80.R.10D.DIN340
10200089 WTW.8,90.R.10D.DIN340
10200090 WTW.9,00.R.10D.DIN340
10200091 WTW.9,10.R.10D.DIN340
10200092 WTW.9,20.R.10D.DIN340
10200093 WTW.9,30.R.10D.DIN340
10200094 WTW.9,40.R.10D.DIN340
10200095 WTW.9,50.R.10D.DIN340
10200096 WTW.9,60.R.10D.DIN340
10200098 WTW.9,80.R.10D.DIN340
10200100 WTW.10,00.R.10D.DIN340
10200102 WTW.10,20.R.10D.DIN340
10200103 WTW.10,30.R.10D.DIN340
10200104 WTW.10,40.R.10D.DIN340
10200105 WTW.10,50.R.10D.DIN340
10200108 WTW.10,80.R.10D.DIN340
10200110 WTW.11,00.R.10D.DIN340
10200115 WTW.11,50.R.10D.DIN340
10200116 WTW.11,60.R.10D.DIN340
10200118 WTW.11,80.R.10D.DIN340
10200120 WTW.12,00.R.10D.DIN340
10200122 WTW.12,20.R.10D.DIN340
10200123 WTW.12,30.R.10D.DIN340
10200125 WTW.12,50.R.10D.DIN340
10200130 WTW.13,00.R.10D.DIN340
10200140 WTW.14,00.R.10D.DIN340
10210010 WTL.1,00.R.10D.DIN340 TIN
10210011 WTL.1,10.R.10D.DIN340 TIN
10210012 WTL.1,20.R.10D.DIN340 TIN
10210013 WTL.1,30.R.10D.DIN340 TIN
10210014 WTL.1,40.R.10D.DIN340 TIN
10210015 WTL.1,50.R.10D.DIN340 TIN
10210016 WTL.1,60.R.10D.DIN340 TIN
10210017 WTL.1,70.R.10D.DIN340 TIN
10210018 WTL.1,80.R.10D.DIN340 TIN
10210019 WTL.1,90.R.10D.DIN340 TIN
10210020 WTL.2,00.R.10D.DIN340 TIN
10210021 WTL.2,10.R.10D.DIN340 TIN
10210022 WTL.2,20.R.10D.DIN340 TIN
10210023 WTL.2,30.R.10D.DIN340 TIN
10210024 WTL.2,40.R.10D.DIN340 TIN
10210025 WTL.2,50.R.10D.DIN340 TIN
10210026 WTL.2,60.R.10D.DIN340 TIN
10210027 WTL.2,70.R.10D.DIN340 TIN
10210028 WTL.2,80.R.10D.DIN340 TIN
10210029 WTL.2,90.R.10D.DIN340 TIN
10210030 WTL.3,00.R.10D.DIN340 TIN
10210031 WTL.3,10.R.10D.DIN340 TIN
10210032 WTL.3,20.R.10D.DIN340 TIN
10210033 WTL.3,30.R.10D.DIN340 TIN
10210034 WTL.3,40.R.10D.DIN340 TIN
10210035 WTL.3,50.R.10D.DIN340 TIN
10210036 WTL.3,60.R.10D.DIN340 TIN
10210037 WTL.3,70.R.10D.DIN340 TIN
10210038 WTL.3,80.R.10D.DIN340 TIN
10210039 WTL.3,90.R.10D.DIN340 TIN
10210040 WTL.4,00.R.10D.DIN340 TIN
10210041 WTL.4,10.R.10D.DIN340 TIN
10210042 WTL.4,20.R.10D.DIN340 TIN
10210043 WTL.4,30.R.10D.DIN340 TIN
10210044 WTL.4,40.R.10D.DIN340 TIN
10210045 WTL.4,50.R.10D.DIN340 TIN
10210046 WTL.4,60.R.10D.DIN340 TIN
10210047 WTL.4,70.R.10D.DIN340 TIN
10210048 WTL.4,80.R.10D.DIN340 TIN
10210049 WTL.4,90.R.10D.DIN340 TIN
10210050 WTL.5,00.R.10D.DIN340 TIN
10210051 WTL.5,10.R.10D.DIN340 TIN
10210052 WTL.5,20.R.10D.DIN340 TIN
10210053 WTL.5,30.R.10D.DIN340 TIN
10210054 WTL.5,40.R.10D.DIN340 TIN
10210055 WTL.5,50.R.10D.DIN340 TIN
10210056 WTL.5,60.R.10D.DIN340 TIN
10210057 WTL.5,70.R.10D.DIN340 TIN
10210058 WTL.5,80.R.10D.DIN340 TIN
10210059 WTL.5,90.R.10D.DIN340 TIN
10210060 WTL.6,00.R.10D.DIN340 TIN
10210061 WTL.6,10.R.10D.DIN340 TIN
10210062 WTL.6,20.R.10D.DIN340 TIN
10210063 WTL.6,30.R.10D.DIN340 TIN
10210064 WTL.6,40.R.10D.DIN340 TIN
10210065 WTL.6,50.R.10D.DIN340 TIN
10210066 WTL.6,60.R.10D.DIN340 TIN
10210067 WTL.6,70.R.10D.DIN340 TIN
10210068 WTL.6,80.R.10D.DIN340 TIN
10210069 WTL.6,90.R.10D.DIN340 TIN
10210070 WTL.7,00.R.10D.DIN340 TIN
10210072 WTL.7,20.R.10D.DIN340 TIN
10210073 WTL.7,30.R.10D.DIN340 TIN
10210074 WTL.7,40.R.10D.DIN340 TIN
10210075 WTL.7,50.R.10D.DIN340 TIN
10210076 WTL.7,60.R.10D.DIN340 TIN
10210078 WTL.7,80.R.10D.DIN340 TIN
10210079 WTL.7,90.R.10D.DIN340 TIN
10210080 WTL.8,00.R.10D.DIN340 TIN
10210081 WTL.8,10.R.10D.DIN340 TIN
10210082 WTL.8,20.R.10D.DIN340 TIN
10210083 WTL.8,30.R.10D.DIN340 TIN
10210084 WTL.8,40.R.10D.DIN340 TIN