Lemorn Tooling OÜ

,

Estonia

,

Tallinn

,

Lasnamäe linnaosa, Majaka tn 26

,

11412
SmiCut is a world leading developer, manufacturer and supplier of high-quality threading, milling and drilling tools.
More than 60 years ago the Schmidt family started developing and producing cutting tools. Today three generations work in the company where threading tools always been the main product.
As a result they founded SmiCut in 1995 with the vision of producing the best Solid Carbide Thread Mills. As this vision become reality the product was launched at EMO Hannover in 2001. It was a success and since then SmiCut has been at every EMO exhibition showcasing new innovations.
In conclusion, you can trust the Schmidt family will continue producing excellent cutting tools as actually there are three generations working in the company.
SmiCut products are ThreadBurr (thread milling) and FourCut (thread turning) proves SmiCut is world leading in developing threading tools.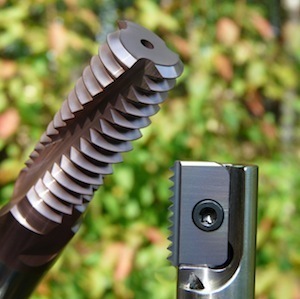 1995 – SmiCut is founded in Ludvika, Sweden

2001 – Launching of Solid Carbide Thread Mills at EMO

2007 –

SmiProg,

 Software for Thread Milling

2008 –

ThreadBurr

, Threading and Deburring

2013 – SmiCut Online Store

2015 – SmiCut invests in new machines from Rollomatic

2017 –

FourCut

Thread Turning Tool is launched at EMO

2019 – Expanded

FourCut

program, including Grooving Inserts
— Solid Carbide End Mills