Lemorn Tooling OÜ

,

Estonia

,

Tallinn

,

Lasnamäe linnaosa, Majaka tn 26

,

11412
Founded in 1917,
Sutton Tools
began as a family enterprise, manufacturing threads and gauges, and over time has expanded its expertise into a broader portfolio of cutting tools. Today, Sutton Tools remains an Australian family business that is renowned for its high-quality power tool accessories and cutting tools for the hardware market and a wide range of specialised industrial applications.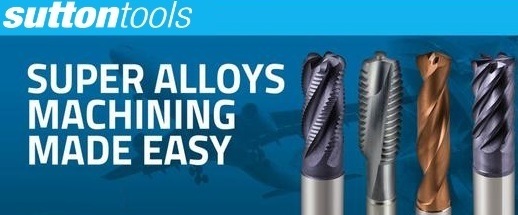 Sutton Tools manufactures cutting tools at two sites across Victoria, both for the domestic market and for export. The bulk of general production occurs at our head office site at Thomastown, in Melbourne's northern suburbs, with more specialised operations centred at our Maryborough facility. We also have overseas production plants in Auckland, New Zealand, and in the Netherlands.
Sutton Tool's state-of-the-art production processes begin with raw material preparation. High-speed steel is imported from France and Austria, as Sutton Tools has found the quality of this European-manufactured steel is superior to raw material sourced from Asia. This steel is processed to workable length & diameter, then turned, using computer controlled machines that are able to complete a number of turning operations in a single manufacturing stage.
While Sutton Tools supplies tools to a broad spectrum of industries – including general manufacturing, electronic manufacturing, automotive, medical, mining and power generation – most advancement in material technology it experiences are occurring in the aerospace, defence and oil/gas industries. The development of so-called 'super alloys' for these sectors is constantly pushing material performance boundaries. However, the tougher these materials become, the tougher the tools need to be to work the new generation of alloys.
SUTTON TOOLS product includes:
— End mills, corner mills