Lemorn Tooling OÜ

,

Estonia

,

Tallinn

,

Lasnamäe linnaosa, Majaka tn 26

,

11412
Zhuzhou Cemented Carbide Cutting Tools Co., Ltd. (
ZCC-CT
) located at Zhuzhou, Hunan in the People's Republic of China belongs to the ZCC-Group. Since its foundation in 1953, the enterprise has become one of the world's leading carbide-manufacturers, with more than 2,000 employees working in carbide product production using to the latest technologies and highly qualified staff.
Using the latest production technologies, ZCC-CT produces high quality and high performance cutting tools. The extensive product range includes carbide indexable inserts (coated and uncoated), indexable insert made from cermet, CBN, PCD and ceramics, solid carbide tools, as well as tool holders and milling bodies. ZCC-CT is a long-term and reliable partner in the global metal cutting industry.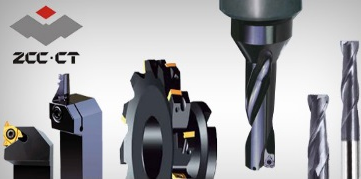 Research and development has a very high priority at ZCC-CT. In our production departments the world's most modern equipment and advanced machinery from Germany and Switzerland is used, and our new machine investments is always higher than the Industry averages.
The production and administration in China is subject to the ISO 9001:2008 standards and the environmental management underlies the ISO 14001:2004 standards.
ZCC Cutting Tools Europe GmbH
The ZCC Cutting Tools Europe GmbH company was founded in 2003 in Düsseldorf to serve the European market optimally.
In 2015, the company was awarded the NRW.INVEST AWARD for outstanding investments. The award is presented by the Ministry of Economic Affairs and the state-owned business development agency NRW.INVEST.
As ZCC-CT Europe grows steadily, the company has grown from just under 1400 to 4000 square meters of office and logistics space. Currently, the head office in Germany is based in Düsseldorf and currently has around 80 employees who are supporting the field sales throughout Europe.
4122AS-M1.2*0.25-6H YK40F
4122AS-M1.6*0.35-6H YK40F
4122AS-M2.5*0.45-6H YK40F
4122M-M1.2*0.25-6H KTG402
4122M-M1.6*0.35-6H KTG402
4122M-M2.5*0.45-6H KTG402
4122MS-M1.2*0.25-6H KTG402
4122MS-M1.2*0.25-6H YK40F
4122MS-M1.6*0.35-6H KTG402
4122MS-M1.6*0.35-6H YK40F
4122MS-M2.5*0.45-6H KTG402
4122MS-M2.5*0.45-6H YK40F
4201ACS-M12*1.75-6H YK40F
4201AS-M12*1.75-6HX YK40F
4201CCS-M12*1.75-6H YK40F
4201CCS-M8*1.25-6H-1.5P YK40F
4201CS-M12*1.75-6HX YK40F
4202ACS-M12*1.75-6H YK40F
4202AS-M12*1.75-6HX YK40F