Lemorn Tooling OÜ

,

Estonia

,

Tallinn

,

Lasnamäe linnaosa, Majaka tn 26

,

11412
Since 1986, the
TSCHORN GmbH
in Urbach is specialised on manufacturing of high-class measuring and clamping equipment for the cutting industry. TSCHORN manufactures products for zero point determination, workpiece clamping, tool clamping and for tool measuring. Innovations and product optimisations originate in TSCHORN company.
Modern metal-cutting machines and accurate quality assurance on 3D-measuring machines in an air-conditioned test laboratory lead to highclass products "Made in Germany", more explicitly to products made in Baden-Wuerttemberg.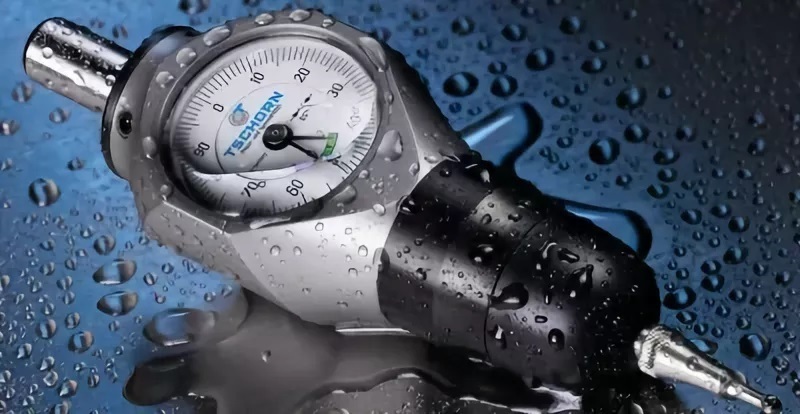 No matter if in Taiwan, Italy or Germany, we sell our measuring and clamping tools all over the world to resellers and importers. For us, the specialist shops for tools are the most important sales partners in Germany, Europe and all over the world.
TSCHORN-products stand for quality "Made in Germany" – without exception.
TSCHORN manufactures products on precise and modern machine centers. They ensures quality on 3D-measuring machines in an air-conditioned test laboratory.
TSCHORN product includes:
In comparison to conventional tools for the determination of the zero point, e.g. mechanical, optical or 3D edge finders, probing with the TSCHORN 4.0 system is much easier, as the measured data are automatically handed over to the machine control.
The 3D-Tester stands out with its robust structure and slim and attractive design. Its precise and versatile capabilities enable fast and easy calculation of work piece reference points and lengths. Probing is possible in all axle directions (X/Y/Z) at the same indicator resolution. As soon as the indicator is at "0", the vertical axis is exactly on the edge of the work piece.
3D Tester SLIMplus, 3D Tester BLACK, 3D Tester VIplus, 3D Tester DREHplus, Probe tip Ø56, 3D Tester SAVEplus
Mechanical edge finders, Mechanical edge finders TschornEco, Optical edge finders 2D, Edge finders 2D LED TschornEco, Optical edge finders 3D, 3D precision probe, Acoustic edge finders 2D & 3D, Mechanical zero setters, Mechanical zero setters TschornEco, Optical zero setters, Mechanical zero setter for micro tools, Optical zero setter turning, CENTREplus coaxial indicator
Assembly system, Saw blade holders, CNC-die holders, Clamping bolts, 5D-Workpiece stopper, EasyMag & FlexiMag - Workpiece stopper, Bar gripper, Clamping extensions
3D Тестер (щуп) SLIMplus TSCHORN
3D Тестер (щуп) VIplus TSCHORN
3D Тестер (щуп) BLACK TSCHORN
3D Тестер (щуп) SAVEplus TSCHORN
3D Тестер DREHplus для токарного станка TSCHORN
00163D008 3D-Тестер SLIMplus
00163D010 3D-Тестер SLIMplus
00163D012 3D-Тестер SLIMplus
00163V008 3D-Тестер VIplus
00163V010 3D-Тестер VIplus
00163V012 3D-Тестер VIplus
00163T020 3D-Тестер DREHplus
00163D003 Щуп стандартный
00163T036 Щуп для DREHplus
001VA1000 Кромкоискатель немагнитный
001VA1099 Кромкоискатель немагнитный в деревянном ящике
001Z01000 Запасная пружина Ø4,6 x 40
001Z00600 Запасная пружина Ø2,6 x 25
001021200 Кромкоискатель 2D
001021600 Кромкоискатель 2D
001022000 Кромкоискатель 2D
001022500 Кромкоискатель 2D
00102M200 Кромкоискатель 2D
001021299 Кромкоискатель 2D
001021699 Кромкоискатель 2D
001022099 Кромкоискатель 2D
001022599 Кромкоискатель 2D
001031200 Кромкоискатель 3D
001031600 Кромкоискатель 3D
001032000 Кромкоискатель 3D
001032500 Кромкоискатель 3D
00103M200 Кромкоискатель 3D
001031299 Кромкоискатель 3D
001031699 Кромкоискатель 3D
001032099 Кромкоискатель 3D
001032599 Кромкоискатель 3D
001122000 Кромкоискатель 2D
001132000 Кромкоискатель 3D
Запасные батарейки 0010Z6000 (6 штук)
0011Z6000 Запасная батарейка
002102000 С магнитным основанием
002105000 Адаптер 50.00 mm
002302000 С магнитным основанием
002050000 Устройство предварительной настройки инструмента
002050200 Устройство предварительной настройки инструмента
002U01000 Запасной индикатор
0010Z6000 Запасные батарейки (6 штук) 1,5V
003400Z01 Соединительный элемент
003000050 Крепежная оправка с резьбой M10
003M12050 Крепежная оправка с резьбой M12
003000100 Крепежная оправка с резьбовой шпилькой М10
003000150 Крепежная оправка с резьбовой шпилькой М10
003000Z00 Пружинная шайба
003000Z02 Зажимное кольцо
003000M10 Резьбовая шпилька
003000M12 Резьбовая шпилька
003000M14 Резьбовая шпилька
003000M16 Резьбовая шпилька
00SEHV020 Держатель DIN69880-VDI20
00SEHV030 Держатель DIN69880-VDI30
00SEHV040 Держатель DIN69880-VDI40
00SEH1605 Адаптер для плашек M1 - M2.5
00SEH2005 Адаптер для плашек M3 - M4
00SEH2007 Адаптер для плашек M5 - M6
00SEH2509 Адаптер для плашек M7 - M9
00SEH3011 Адаптер для плашек M10
00SEH3814 Адаптер для плашек M12 - M14
00SEH4518 Адаптер для плашек M16 - M20
00SEHER25 Адаптер для метчиков ER25 - M3 - M16
00SEHER32 Адаптер дляметчиков ER32 - M3,5 - M20
00SFL0Z20 MINIflex-держатель Цилиндр Ø20
00SFL0V20 MINIflex-держатель VDI20
00SFL0V30 MINIflex-держатель VDI30
00SFL0V40 MINIflex-держатель VDI40
0000S2020 Держатель дисковых пил Ø20
0000S2025 Держатель дисковых пил Ø25
0000S2032 Держатель дисковых пил Ø32
0000S2040 Держатель дисковых пил Ø40
0000S2550 Держатель дисковых пил Ø50
0000S2563 Держатель дисковых пил Ø63
0000S2510 Держатель дисковых пил Ø100
0000S2580 Держатель дисковых пил Ø80
0000S0020 Набор держателей пил Ø20-Ø63
0101S2020 Пружинная шайба Ø20
0101S2025 Пружинная шайба Ø25
0101S2032 Пружинная шайба Ø32
0101S2040 Пружинная шайба Ø40
0101S2550 Пружинная шайба Ø50
0101S2563 Пружинная шайба Ø63
0101S4080 Пружинная шайба Ø80
0101S4010 Пружинная шайба Ø100
004000000 Базовое монтажное приспособление
Вытягиватель прутка STG 20
Вытягиватель прутка STG 30
Вытягиватель прутка STG 25ZY
Вытягиватель прутка STG 32ZY
Вытягиватель прутка STG 40
Вытягиватель прутка STG 50