Lemorn Tooling OÜ

,

Estonia

,

Tallinn

,

Lasnamäe linnaosa, Majaka tn 26

,

11412
MMC Hitachi Tool
is a leading Japanese tool manufacturer with decades of experience in the die and mould industry. With our extensive stock, next day delivery and over 30 years industry focus MMC Hitachi Tool will give your company the competitive edge it needs for the future.
Covering the entire process chain our range includes Solid Carbide End Mills, Miniature and Micro End Mills, Diamond Coated End Mills, Indexable Milling Tools and Non-Step-Carbide Drills.
Our revolutionary NANO coating technology[i] helps our tools provide longer machining times for hardened materials and dry cutting.
All of our products are manufactured in Japan with ISO 9001 and ISO 14001 certification.
MMC Hitachi Tool has been synonymous with the finest engineering skills for over 80 years. What began as a manufacturing business in Japan in 1933 has developed over the years into a leading supplier of innovative precision tools designed for demanding die and mold applications. We intend to keep making history with this aspiration in the future. All MMC Hitachi Tool activities have been united in one brand since spring 2017: MOLDINO. This abbreviation for "MOLD + DIE + INNOVATION" underlines our focused market orientation in die and mold.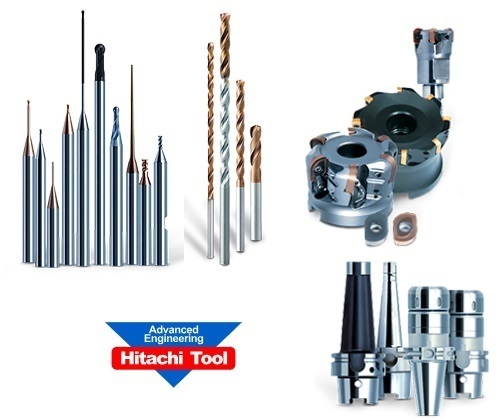 Workholding, Cutting & Ancillary Equipment:
— Solid Carbide Milling Tool