Lemorn Tooling OÜ

,

Estonia

,

Tallinn

,

Lasnamäe linnaosa, Majaka tn 26

,

11412
NTK Cutting Tools
is a division of NGK Spark Plug Company Ltd. Our long history and experience in ceramics materials technology has made us a world leader able to deliver quality and value to our customers.
NTK provides a comprehensive and advanced range of cost-effective cutting tools to meet metal working industry requirements.
NTK Cutting Tools is a division of NTK Technical Ceramics who are part of the mighty NGK Spark Plugs Corporation  of Japan.
NTK Cutting Tools has a long and progressive history of technical excellence and product development with the result that NTK are recognised as a world leader in the design and manufacture of advanced cutting tools.
Ceramics have always been the core of our business which has led through painstaking research of other materials to the development of new types of cutting tools to meet metalworking applications. One of our latest developments is Poly-Crystalline Diamond which brings a new and cost-effective dimension to high speed cutting of aluminium alloy materials.
NTK products address the issues of ecology and environmental protection. Our production facilities consistently strive to reduce pollution from our processes while recycling is a high priority. NTK will do its part to ensure that future generations inherit our values of ecological preservation.
Certainly, satisfied customers are impressed with the quality and cost-effectiveness from using NTK cutting tools coupled with high levels of customer service – it's no wonder that NTK grows from strength to strength.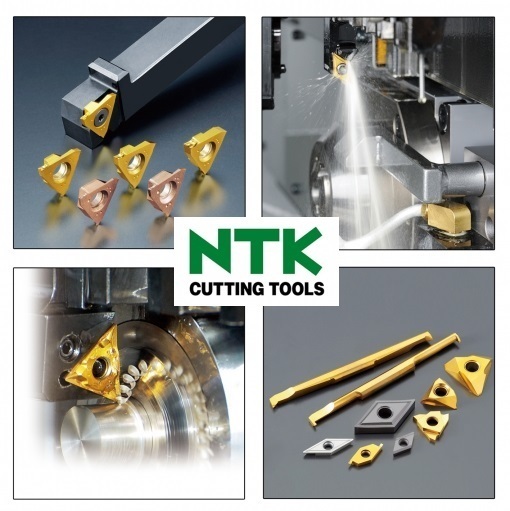 NTK Cutting Tools product includes:
—
Ceramic Grades.
The various kinds and the shapes to suit your applications.
— Cermet Grades.
NTK Cermet is a standard insert grade which is suitable for semi-finish and finish turning of steel, general steel (carbon/alloy steel), ductile cast iron and others.
— Micro Grain Carbide
Grades.
Miniaturization of the main component WC hard grain realizes toughness and hardness, as well as outstanding cutting.
— Coated Carbide Grades.
Coating by chemical vaperization deposition(CVD) on tough carbide realizes good wear resitance, good coating adhesion and anti chipping property.
— Cubic Boron Nitride Grades.
It suits for high-speed finishing of ultrahard materials and normal cast iron.
— SS Tools.
It is a chisel that cutting edge is attached to the tip. It contributes in the production of cars, watches, cameras, home appliances and OA equipment.
— Rotational Tools.
These drills can be used even with machines that have low powers.
SCGN 090408 TNA85W025 HW2
SNGN 120412 WH T01020 HW2
APCW 1604 PDTR T01020 SX1
CNGA 120408 WL T01025 SX1
SCGX 120408 T01020DP5 SX1
SCGN0904ACTNCEAE85W075SX6
APCW 1604 PDTR T01020 SX9
CNGA 120412 WL S01525 ZC4
SDCW 1204AE T01020E02 C7X
JSDW-INSERTSCREW-16929-GM
XAMP-HAT6021-CAS-14070-GM
XAMP-HDA4015-CAS-14071-GM