Lemorn Tooling OÜ

,

Estonia

,

Tallinn

,

Lasnamäe linnaosa, Majaka tn 26

,

11412
BRIGHETTI MECCANICA S.R.L.
BRIGHETTI MECCANICA S.r.l.
was established in 1972 as a manufacturer of small metallic items for the Fashion Industry. At the beginning of the 1980s, it took a major step forward by launching the production of components for conventional and numerically controlled machine tools.
In over thirty years of business, BRIGHETTI MECCANICA S.r.l. has earned a reputation for the high quality of its products and has always been firmly committed to promptly satisfying Customer's demands of both, a commercial and technical nature.
From a commercial point of view, BRIGHETTI MECCANICA S.r.l. stands out for fast deliveries: orders for the standard items included in this Catalogue are carried out the day after the order is received, as the whole range of products is available in stock.
All production processes take place in Italy, for this reason the entire production is to be considered "Made in Italy".
BRIGHETTI product includes:
- Broaching heads – or broaching tools or broaching holders
- Broaches for polygonal holes, surface broaches and special broaches
- Broaches for TORX® wrenches
- Gauging tools for polygonal holes
- BT/BTA – Internal keyway broaching system on CNC
- Reduction bushes – or reduction sleeves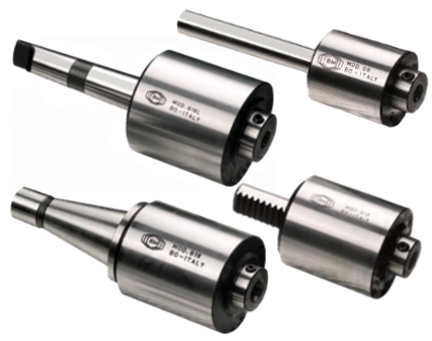 In addition to the standard items featured in its Catalogue, BRIGHETTI MECCANICA S.r.l. can build special parts on the basis of Customer's specifications. All products undergo suitable heat treatments, according to type and can be supplied with different coatings.