Lemorn Tooling OÜ

,

Estonia

,

Tallinn

,

Lasnamäe linnaosa, Majaka tn 26

,

11412
Hommel + Keller Präzisionswerkzeuge GmbH company is global market leader in the field of knurling tools. Company supply more than 50 countries and maintain longstanding business partnerships in all strategically important markets. 80 years experience in the production of precision tools is the reliable and convincing basis of our expertise.
The portfolio covers form knurling tools, cut knurling tools, knurling wheels and marking tools in market-leading technology and quality. The brand name zeus® stands for highest process safety, perfect handling and convincing economic efficiency. Perfect operation, outstanding visual appearance and first-class surface performance are the decisive benefit criteria.
Product range includes leading quality knurling tools, knurling milling tools, knurling wheels and marking tools.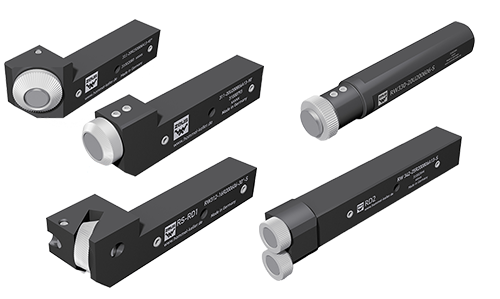 Customers all over the world associate the ZEUS brand with maximum process reliability, optimum handling and convincing economy. Perfect function, outstanding appearance and first-class surface quality are the decisive performance parameters. Based on these values, all zeus tool solutions are positioned in the premium market segment. Thanks to many years of experience in our core competence, the profiling of knurling wheels, we are not only able to offer an extensive standard programme for knurling tools, knurling wheels and marking tools, but are also able to react individually and at short notice to complex tool requirements.
Zeus germany is one of the leaders in knurling technology ,zeus offers both cut knurling and form knurling solutions and also internal bore knurling solutions , In addition to standard profiles, zeus knurling tools can also be used to manufacture conical, convex, concave and special profiles
Zeus marking technology is an innovative and cost effective way of marking by eliminating laser marking and multiple setups needed for it With the complete machining on a single machine, equipping times are significantly reduced and / or minimised.
Compatible with all conventional machines and CNC lathes and milling centres.
The Zeus burnishing tool is an all-rounder for all classic applications when burnishing surfaces – whether on cylindrical, conical, convex or concave surfaces. It is also possible to work on plane surfaces.
№11 BL30 15x6x4 pitch 0.6 /  PROFILE ANGLE  90°
№11 BL30 15x6x4 pitch 0.8 /  PROFILE ANGLE  90°
№11 BR30 15x6x4 pitch 0.6 /  PROFILE ANGLE  90°
№11 BR30 15x6x4 pitch 0.8 /  PROFILE ANGLE  90°
41015455 ролик №11 АА 20х8х6A13 G7 P=0,6 PM a=90 ZEUS H+K
41015455 ролик №11 АА 20х8х6A13 G7 P=0,6 PM a=90 ZEUS H+K
41016174 ролик №11 GE45 20х8х6A13 G7 P=0,6 PM a=90 ZEUS H+K
41016174 ролик №11 GE45 20х8х6A13 G7 P=0,6 PM a=90 ZEUS H+K
41016175 ролик №11 GE45 20х8х6A13 G7 P=0,8 PM a=90 ZEUS H+K
41016175 ролик №11 GE45 20х8х6A13 G7 P=0,8 PM a=90 ZEUS H+Kv
31002007 комплект накатных инструментов №11 ZEUS H+K
41013059 ролик №11 GE30 10х4х4 G7 P=1,0 PM a=90 ZEUS H+K
41007303 ролик №11 АА 20х8х6 G7 P=0,5 PM a=90 ZEUS H+K
41008354 ролик №11 АА 20х8х6 G7 P=1,5 PM a=90 ZEUS H+K
41010418 ролик №11 AA 20x8x6 G7 P=2,0 PM a=90 ZEUS H+K
41014360 ролик №11 BL30 20х8х6 G7 P=2,0 PM a=90 ZEUS H+K
41014841 ролик №11 BL30 20х8х6A13 G7 P=1,2 PM a=90 ZEUS H+K
41007385 ролик №11 BL45 20х8х6 G7 P=2,0 PM a=90 ZEUS H+K
41012213 ролик №11 BL45 20х8х6A13 G7 P=1,2 PM a=90 ZEUS H+K
41014359 ролик №11 BR30 20х8х6 G7 P=2,0 PM a=90 ZEUS H+K
41014842 ролик №11 BR30 20х8х6A13 G7 P=1,2 PM a=90 ZEUS H+K
41007384 ролик №11 BR45 20х8х6 G7 P=2,0 PM a=90 ZEUS H+K
41012214 ролик №11 BR45 20х8х6A13 G7 P=1,2 PM a=90 ZEUS H+K
41015223 ролик №11 GE30 20х8х6 G7 P=2,0 PM a=90 ZEUS H+K
41016172 ролик №11 GE30 20х8х6A13 G7 P=0,6 PM a=90 ZEUS H+K
41016173 ролик №11 GE30 20х8х6A13 G7 P=1,2 PM a=90 ZEUS H+K
41014951 ролик №11 GE45 20x8x6 G7 P=2,0 PM a=90 ZEUS H+K
31000767 державка 130-16U250806-A ZEUS H+K
41029399 ролик №90 AA 15х4х4 G7 P=0.8 PM a=70 ZEUS H+K
41013392 ролик №11 AA 15х4х4 G7 P=0,3 PM a=90 ZEUS H+K
41012169 ролик №11 AA 15х4х4 G7 P=0,4 PM a=90 ZEUS H+K
41007191 ролик №11 АА 15х4х4 G7 P=0,5 PM a=90 ZEUS H+K
41007312 ролик №11 AA 15х4х4 G7 P=0,6 PM a=90 ZEUS H+K
41011113 ролик №11 AA 15х4х4 G7 P=0,7 PM a=90 ZEUS H+K
41015073 ролик №11 АА 15х4х4 G7 P=0,9 PM a=90 ZEUS H+K
41007748 ролик №11 AA 15х4х4 G7 P=1,2 PM a=90 ZEUS H+K
41007739 ролик №11 AA 15х4х4 G7 P=1,5 PM a=90 ZEUS H+K
41015254 ролик №11 BL45 15х4х4 G7 P=0,8 PM a=90 ZEUS H+K
41008106 ролик №11 BR45 15х4х4 G7 P=0,8 PM a=90 ZEUS H+K
41015123 ролик №11 KE 20x8x6 G7 P=0,6 PM a=90 ZEUS H+K
41015238 ролик №11 KE 20x8x6 G7 P=0,8 PM a=90 ZEUS H+K
41015240 ролик №11 KE 20х8х6 G7 P=1,0 PM a=90 ZEUS H+K
41015173 ролик №11 АА 20х8х6 G7 P=0,3 PM a=90 ZEUS H+K
41015174 ролик №11 АА 20х8х6 G7 P=0,4 PM a=90 ZEUS H+K
41010305 ролик №11 АА 20х8х6 G7 P=0,7 PM a=90 ZEUS H+K
41015175 ролик №11 АА 20х8х6 G7 P=0,9 PM a=90 ZEUS H+K
41012327 ролик №11 АА 20х8х6 G7 P=1,6 PM a=90 ZEUS H+K
41015118 ролик №11 АА 20х8х6 G7 P=1,8 PM a=90 ZEUS H+K
41013960 ролик №11 GE30 20х8х6 G7 P=0,6 PM ZEUS H+K
31000550 державка 830-16U250806 ECO ZEUS H+K
41007303 ролик №11 АА 20х8х6 G7 P=0,5 PM ZEUS H+K
31000704 державка 131-08R150404-A ZEUS H+K
41013060 ролик №11 GE30 20х8х6 G7 P=0,8 PM ZEUS H+K
41014562 ролик №21 GV30 20х8х6 G7 P=0,8 PM ZEUS H+K
41014502 ролик №11 АА 10х4х4 G7 P=0,3 PM a=90 ZEUS H+K
41009690 ролик №11 АА 10х4х4 G7 P=0,4 PM a=90 ZEUS H+K
41007356 ролик №11 АА 10х4х4 G7 P=0,8 PM a=90 ZEUS H+K
41011480 ролик №11 АА 10х4х4 G7 P=0,9 PM a=90 ZEUS H+K
41010136 ролик №11 АА 10х4х4 G7 P=1,0 PM a=90 ZEUS H+K
41011071 ролик №11 АА 10х4х4 G7 P=1,2 PM a=90 ZEUS H+K
41015697 ролик №11 АА 10х4х4 G7 P=1,5 PM a=90 ZEUS H+K
41007303 ролик №11 АА 20х8х6 G7 P=0,5 PM ZEUS H+K
41007807 ролик №11 АА 15х4х4 G7 P=0,8 PM ZEUS H+K
06TER0960 штифт 4х12мм ZEUS H+K
41007356 ролик №11 АА 10х4х4 G7 P=0,8 PM a=90 ZEUS H+K
41008452 ролик №11 АА 10х4х4 G7 P=0,6 PM a=90 ZEUS H+K
41010150 ролик №11 АА 10х4х4 G7 P=0,7 PM a=90 ZEUS H+K
41009204 ролик №11 АА 20х8х6A13 G7 P=1,0 PM a=90 ZEUS H+K
41008582 ролик №11 BL45 20х8х6A13 G7 P=1,0 PM a=90 ZEUS H+K
41008584 ролик №11 BR45 20х8х6A13 G7 P=1,0 PM a=90 ZEUS H+K
41014848 ролик №11 GE45 20х8х6A13 G7 P=1,0 PM a=90 ZEUS H+K
41016176 ролик №11 GE45 20х8х6A13 G7 P=1,2 PM a=90 ZEUS H+K
41013061 ролик №11 GE30 20х8х6 G7 P=1,2 PM ZEUS H+K
41008999 ролик №11 BL30 20х8х6 G7 P=0,8 PM ZEUS H+K
41009000 ролик №11 BR30 20х8х6 G7 P=0,8 PM ZEUS H+K
41008354 ролик №11 AA 20х8х6 G7 P=1,5 PM a=90 ZEUS H+K
41010397 ролик №11 BL30 20х8х6 G7 P=1,5 PM ZEUS H+K
41010398 ролик №11 BR30 20х8х6 G7 P=1,5 PM ZEUS H+K
31000715 державка 131-25U250806-A-Z ZEUS H+K
31000743 державка 132-25U200813-A ZEUS H+K
31000764 державка 130-12U250806-A ZEUS H+K
31000767 державка 130-16U250806-A ZEUS H+K
31000550 державка 830-16U250806 ECO ZEUS H+K
41014950 ролик №11 GE45 20х8х6 G7 P=1,5 PM a=90 ZEUS H+K
31000550 державка 830-16U250806 ECO ZEUS H+K
06TER0965 штифт 25х8х6 ZEUS H+K
21BHR0835 шайба 16х16 ZEUS H+K
41034201 ролик №93 AA 50х12х8 G7 P=0,8 HSS a=90 no chamfer ZEUS H+K
41034202 ролик №93 AA 50х12х8 G7 P=1,0 HSS a=90 no chamfer ZEUS H+K
41007807 ролик №11 АА 15х4х4 G7 P=0,8 PM a=90 ZEUS H+K
41008208 ролик №11 АА 20х8х6 G7 P=0,8 PM ZEUS H+K
31000716 державка 141-20M200806-A ZEUS H+K
31000712 державка 131-20U250806-A ZEUS H+K
41010418 ролик №11 AA 20x8x6 G7 P=2,0 PM a=90 ZEUS H+K
31000712 державка 131-20U250806-A ZEUS H+K
41015685 ролик №21 GV30 20х8х6 G7 P=0,6 PM ZEUS H+K
41008452 ролик №11 АА 10х4х4 G7 P=0,6 PM a=90 ZEUS H+K
41008603 ролик №11 AA 20х8х6 G7 P=1,2 PM a=90 ZEUS H+K
41008999 ролик №11 BL30 20х8х6 G7 P=0,8 PM ZEUS H+K
41009000 ролик №11 BR30 20х8х6 G7 P=0,8 PM ZEUS H+K
41008208 ролик №11 АА 20х8х6 G7 P=0,8 PM ZEUS H+K
41008354 ролик №11 AA 20х8х6 G7 P=1,5 PM a=90 ZEUS H+K
41008603 ролик №11 AA 20х8х6 G7 P=1,2 PM a=90 ZEUS H+K
41012892 ролик №11 АА 20х8х6A13 G7 P=1,2 PM a=90 ZEUS H+K
31000742 державка 132-20U200813-A ZEUS H+K
31000713 державка 131-25U250806-A ZEUS H+K
41007304 ролик №11 АА 20х8х6 G7 P=0,6 PM a=90 ZEUS H+K
41008675 ролик №11 GE45 20х8х6 G7 P=1,2 PM a=90 ZEUS H+K
31000550 державка 830-16U250806 ECO ZEUS H+K
41007788 ролик №11 GE30 20х8х6 G7 P=1,0 PM a=90 ZEUS H+K
41008999 ролик №11 BL30 20х8х6 G7 P=0,8 PM a=90 ZEUS H+K
41009000 ролик №11 BR30 20х8х6 G7 P=0,8 PM a=90 ZEUS H+K
41007644 ролик №11 BL45 20х8х6 G7 P=0,8 PM a=90 ZEUS H+K
41007637 ролик №11 BR45 20х8х6 G7 P=0,8 PM a=90 ZEUS H+K
31000762 державка 130-12U150404-A ZEUS H+K
41008208 ролик №11 АА 20х8х6 G7 P=0,8 PM a=90 ZEUS H+K
41007807 ролик №11 АА 15х4х4 G7 P=0,8 PM a=90 ZEUS H+K
41011477 ролик №11 АА 20х8х6A13 G7 P=0,8 PM ZEUS H+K
41007304 ролик №11 АА 20х8х6 G7 P=0,6 PM a=90 ZEUS H+K
41015226 ролик №11 GE45 20х8х6 G7 P=0,6 PM a=90 ZEUS H+K
41009010 ролик №11 BR45 20х8х6 G7 P=1,5 PM a=90 ZEUS H+K
41009011 ролик №11 BL45 20х8х6 G7 P=1,5 PM a=90 ZEUS H+K
41008343 ролик №11 BL45 20х8х6 G7 P=1,2 PM a=90 ZEUS H+K
41008346 ролик №11 BR45 20х8х6 G7 P=1,2 PM a=90 ZEUS H+K
41008565 ролик №11 BL45 20х8х6 G7 P=1,0 PM a=90 ZEUS H+K
41008839 ролик №11 BR45 20х8х6 G7 P=1,0 PM a=90 ZEUS H+K
31000678 державка 841-20M200806 ECO ZEUS H+K
41008999 ролик №11 BL30 20х8х6 G7 P=0,8 PM a=90 ZEUS H+K
41009000 ролик №11 BR30 20х8х6 G7 P=0,8 PM a=90 ZEUS H+K
41008918 ролик №11 BL30 20х8х6 G7 P=1,0 PM a=90 ZEUS H+K
41008917 ролик №11 BR30 20х8х6 G7 P=1,0 PM a=90 ZEUS H+K
41007304 ролик №11 АА 20х8х6 G7 P=0,6 PM a=90 ZEUS H+K
41008208 ролик №11 АА 20х8х6 G7 P=0,8 PM a=90 ZEUS H+K
41008170 ролик №11 АА 10х4х4 G7 P=0,5 PM a=90 ZEUS H+K
31000712 державка 131-20U250806-A ZEUS H+K
41008500 ролик №11 GE45 20х8х6 G7 P=1,0 PM a=90 ZEUS H+K
41012085 ролик №11 GE45 20х8х6 G7 P=0,8 PM a=90 ZEUS H+K
41013904 ролик №11 BL30 20х8х6 G7 P=0,8 PM a=90 Tenifer ZEUS H+K
41013905 ролик №11 BR30 20х8х6 G7 P=0,8 PM a=90 Tenifer ZEUS H+K
41008999 ролик №11 BL30 20х8х6 G7 P=0,8 PM a=90 ZEUS H+K
41009000 ролик №11 BR30 20х8х6 G7 P=0,8 PM a=90 ZEUS H+K
31000714 державка 131-20U250806-A-Z ZEUS H+K
31000699 комплект накатных инструментов 800-20 ECO ZEUS H+K
41013062 ролик №11 GE30 20х8х6 G7 P=1,5 PM ZEUS H+K
41007737 ролик №11 AA 15х4х4 G7 P=1,0 PM a=90 ZEUS H+K
41011076 ролик №11 BR30 20х8х6 G7 P=0,6 PM a=90 ZEUS H+K
41011081 ролик №11 BL30 20х8х6 G7 P=0,6 PM a=90 ZEUS H+K
41008918 ролик №11 BL30 20х8х6 G7 P=1,0 PM a=90 ZEUS H+K
41008917 ролик №11 BR30 20х8х6 G7 P=1,0 PM a=90 ZEUS H+K
41007304 ролик №11 АА 20х8х6 G7 P=0,6 PM a=90 ZEUS H+K
31000716 державка 141-20M200806-A ZEUS H+K
41011076 ролик №11 BR30 20х8х6 G7 P=0,6 PM a=90 ZEUS H+K
41011081 ролик №11 BL30 20х8х6 G7 P=0,6 PM a=90 ZEUS H+K
41013904 ролик №11 BL30 20х8х6 G7 P=0,8 PM a=90 Tenifer ZEUS H+K
41013905 ролик №11 BR30 20х8х6 G7 P=0,8 PM a=90 Tenifer ZEUS H+K
141-08M100404-A 3-12 8 8 105,5 12 26 21 1 10 x 4 x 4 06TER0960
141-10M100404-A 3-12 10 10 105,5 12 26 21 1 10 x 4 x 4 06TER0960
141-12M100404-A 3-12 12 12 105,5 12 26 23 1 10 x 4 x 4 06TER0960
141-16M100404-A 3-12 16 16 105,5 12 26 27 1 10 x 4 x 4 06TER0960
141-16M150604-A 5-40 16 16 129 16 39 33 1,5 15 x 6 x 4 06TER0964 
31002706 131-10R150404-VS-A
31002707 131-12R150404-VS-A
31002708 131-16R150404-VS-A
31000714 131-20U250806-A-Z
31000715 131-25U250806-A-Z
31002726 132-10R150606A11-VS-A
31002227 132-12R150606A11-VS-A
31002729 132-16R150606A11-VS-A
31000742 132-20U200806A13-A
31000743 132-25U200806A13-A
31002702 141-10M100404-VS-A
31002703 141-12M100404-VS-A
31002658 141-16M150404-VS-A
31000741 141-16M150604-VS-A
31002801 142-10M150606A11-VS-A
31002803 142-12M150606A11-VS-A
31000751 142-16M150606A11-A
31000752 142-20M200806A13-A
31000753 142-25M200806A13-A
31002719 161-10R150404-VS-A
31002722 161-12R150404-VS-A
31002724 161-16R150404-VS-A
31002713 162-10R150606A11-VS-A
31002714 162-12R150606A11-VS-A
31002715 162-16R150606A11-VS-A
31002128 162-20M200806A13 21BHR1653
31001948 192-12M150606A8-B
RW130-08U150404-A 31000757
RW130-08U150604-A 31000758
RW130-10U150404-A 31000759
RW130-10U150604-A 31000760
RW130-10U201306-S 31001784
RW130-10U250806-A 31000761
RW130-12U150404-A 31000762
RW130-12U250606-A 31000763
RW130-12U250806-A 31000764
RW130-14U150604-A 31000765
RW130-14U250606-A 31000766
RW130-16U250806-A 31000767
RW130-20U251006-A 31000768
RW130-20U251506-A 31000769
RW130-70U515318-A 31000787
RW130-75U123131-A 31000770
RW130-80U581414-A 31000771
RW130-85U343814-A 31000772
RW130-90U343814-A 31000788
RW131-08L150404-A 31000719
RW131-08L150404-A-Z 31000720
RW131-08R150404-A 31000704
RW131-08R150404-A-Z 31000708
RW131-10L150404-A 31000721
RW131-10L150404-A-Z 31000722
RW131-10R150404-A 31000705
RW131-10R150404-A-Z 31000709
RW131-12L150404-A 31000723
RW131-12L150404-A-Z 31000724
RW131-12R150404-A 31000706
RW131-12R150404-A-Z 31000710
RW131-16L150404-A 31000725
RW131-16L150404-A-Z 31000726
RW131-16R150404-A 31000707
RW131-16R150404-A-Z 31000711
RW131-20U250806-A 31000712
RW131-20U250806-A-Z 31000714
RW131-25U250806-A 31000713
RW131-25U250806-A-Z 31000715
RW131-85U343814-A 31000728
RW131-90U343814-A 31000727
RW132-08L150611-A 31000729
RW132-08R150611-A 31000730
RW132-10L150611-A 31000731
RW132-10R150611-A 31000732
RW132-12L150611-A 31000733
RW132-12R150611-A 31000734
RW132-16L150611-A 31000735
RW132-16R150611-A 31000736
RW132-20U200813-A 31000742
RW132-25U200813-A 31000743
RW132-85U200813-A 31000744
RW132-90U200813-A 31000745
RW141-08M100404-A 31000737
RW141-10M100404-A 31000738
RW141-12M100404-A 31000739
RW141-16M100404-A 31000740
RW141-16M150604-A 31000741
RW141-20M200806-A 31000716
RW141-20M200806-A-Z 31000717
RW141-25M250806-A 31000746
RW141-25M250806-A-Z 31000747
RW141-80M581414-A 31000748
RW141-85M343814-A 31000749
RW141-90M343814-A 31000750
RW142-16M150611-A 31000751
RW142-20M200813-A 31000752
RW142-25M200813-A 31000753
RW142-80M150611-A 31000754
RW142-85M200813-A 31000755
RW142-90M200813-A 31000756
RW161-08L100404-B 31001866
RW161-08R100404-B 31001867
RW161-10L100404-B 31001868
RW161-10R100404-B 31001869
RW161-12L100404-B 31001870
RW161-12R100404-B 31001871
RW161-16L100404-B 31001872
RW161-16R100404-B 31001873
RW192-12M100404-B 31001902
RW192-12M150606A8-B 31001948
RW231-10R100306-VS 31000875
RW231-10R150408-VS 31000878
RW231-12R100306-VS 31000876
RW231-12R150408-VS 31000879
RW231-16R100306-VS 31000877
RW231-16R150408-VS 31000880
RW231-20M250608-A 31000665
RW231-25M250608-A 31000669
RW231-25M250608-V-ST 31000857
RW231-25M421316-V-ST 31000860
RW231-30L250608-V-SC 31000863
RW231-30L421316-V-SC 31000867
RW231-30M250608-V-ST 31000858
RW231-30M421316-V-ST 31000861
RW231-30R250608-V-SC 31000864
RW231-30R421316-V-SC 31000868
RW231-40L250608-V-SC 31000865
RW231-40L421316-V-SC 31000869
RW231-40M250608-V-ST 31000859
RW231-40M421316-V-ST 31000862
RW231-40R250608-V-SC 31000866
RW231-40R421316-V-SC 31000872
RW240-60U421316-A 31000801
RW241-10M100306-VS 31001942
RW241-10M150408-VS 31001926
RW241-12M100306-VS 31001943
RW241-12M150408-VS 31001901
RW241-16M100306-VS 31001944
RW241-16M150408-VS 31001945
RW241-20M150408-A 31000804
RW241-20M250608-A1 31000666
RW241-20R150408-A-VS 31002022
RW241-25M250608-A1 31001899
RW241-25M250608-V-ST 31000854
RW241-30M250608-V-SC 31000853
RW241-30M250608-V-ST 31000855
RW241-40M250608-V-SC 31000851
RW241-40M250608-V-ST 31000856
RW291-12M100306-B 31001946
RW311-08R150606A11-90° 31000808
RW311-08R15-K14-45° 31000806
RW311-10R150606A11-90° 31000810
RW311-10R15-K14-45° 31000822
RW311-12R150606A11-90° 31000812
RW311-12R15-K14-45° 31000790
RW311-12R15-K14-45° 31000824
RW311-16R150606A11-90° 31000814
RW311-16R15-K14-45° 31000826
RW311-20R20086A13-45° 31001365
RW311-20R250606-45° 31001429
RW311-20R250806A13-45° 31001361
RW311-20U200813-90° 31001124
RW311-25R20086A13-45° 31001530
RW311-25R25086A13-45° 31001238
RW311-25U200813-90 31000820
RW330-06U100306-R 31000815
RW330-12U150408-R 31000816
RW332-16U150611-R 31000817
RW332-20U150611-R 31000818
RW332-22U200813-R 31000819
RW332-25U200813-R 31000839
RW332-85U150611-R 31000840
RW332-90U200813-R 31000841
RW340-06U100306-R 31000842
RW342-16U150611-R 31000844
RW342-20U150611-R 31000845
RW342-22U150611-R 31000846
RW342-25U150611-R 31000847
RW342-85U150611-R 31000848
RW342-90U150611-R 31000849
RW431-08L150506-A 31002054
RW431-08R150506-A 31002055
RW431-10L150506-A 31002049
RW431-10R150506-A 31002050
RW431-12L150506-A 31002051
RW431-12R150506-A 31002039
RW431-16L150506-A 31002052
RW431-16M450606-A 31001960
RW431-16R150506-A 31002053
RW431-20M450606-A 31001961
RW431-25M450606-A 31001962