Lemorn Tooling OÜ

,

Estonia

,

Tallinn

,

Lasnamäe linnaosa, Majaka tn 26

,

11412
MELCOR CUTTING TOOLS
offers to their customers a large range of standard and special products for all sectors of the metal cutting industry. All tools are produced by state-of-the-art machining facilities. With the highest standards of quality. And subject to the strictest quality control. The result is the best quality. Piece by piece.
The resolute and continuous commitment of the company's staff over the last few years has achieved excellent results, both in terms of turnover and establishment on the domestic and international market. Production flexibility, quality, products readily available, fast service and an ever-increasing range of products make Melcor a sound and reliable production company to use as an alternative to the leaders in the sector.
With our deep knowledge of metal cutting and insight into the varying challenges of different industries, Melcor strives to develop innovative solutions in cooperation with you to meet your current and future demands.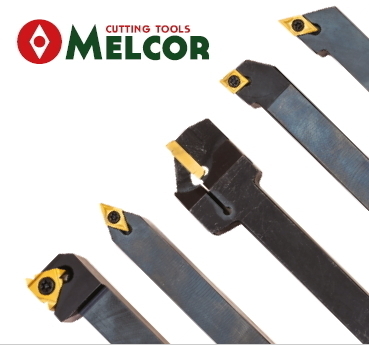 — CBN and PCD turning inserts.
All kind of ISO standard tips – (RCGX, RNGN, RXGN etc) as well as special inserts produced by your drawings and specifications and PCD and CBN tipped inserts for turning and notching.
— Ceramic inserts CBN-PCD
Here is the list of geometries we have in program: CNGN, CNGA, CNMA, CNGX, CNMX, DNGN, DNGA, DNGX, DNMX, RCGX (from RCGX 09 to RCGX 19), RNGN, RNGX, RPGN, RPGX, SNGN, SNGN, SNGA, SNGX, SNMX, TNGN, TNGA, TPGN, TPGA, VNGA, VNGX, WNGA. We have different ceramic grades for
Grooving inserts for cutting off and multi-purpos use: MGC 4.2-N FTR20 – Melcor cast Iron cutting off insert MGM 4.2-N FTR20 – Melcor grooving insert multi function