Lemorn Tooling OÜ

,

Estonia

,

Tallinn

,

Lasnamäe linnaosa, Majaka tn 26

,

11412
Ssangyong
's fine ceramics are advanced materials with the high technologies. Its advanced skill has been accumulated by long time experiences, continuous studies and applications to commercialization of new materials. Accordingly, Ssangyong fine ceramics have a good reputation in the machine tool industry (by ceramic cutting tool), automobile industry, home applications such as ceramic parts for MWO, faucet industry, copper industry, textile industry, chemical industry, semiconductor industry and electric & electronic industries as well.
The most remarkable outcome of accumulated technologies is ceramic cutting tools (inserts). Ssangyong has about 10 kinds of material grades of ceramic cutting tool such as ST series for steel and cast iron, SD series for ductile cast iron, SZ series for hardened steel, and SN series for chilled cast iron, alloy steel & FC, FCD, FCMB irons.
Ssangyong Ceramic Inserts offer exceptional advantages for bulk production line of cast iron components for Turning, Milling, Grooving and various other applications as can be used for higher speed and feed, better stock removal and obtain much superior finish. This is due to the expertise on various compositions together with geometries and coating. Similar results can also be obtained for machining of harden super alloys.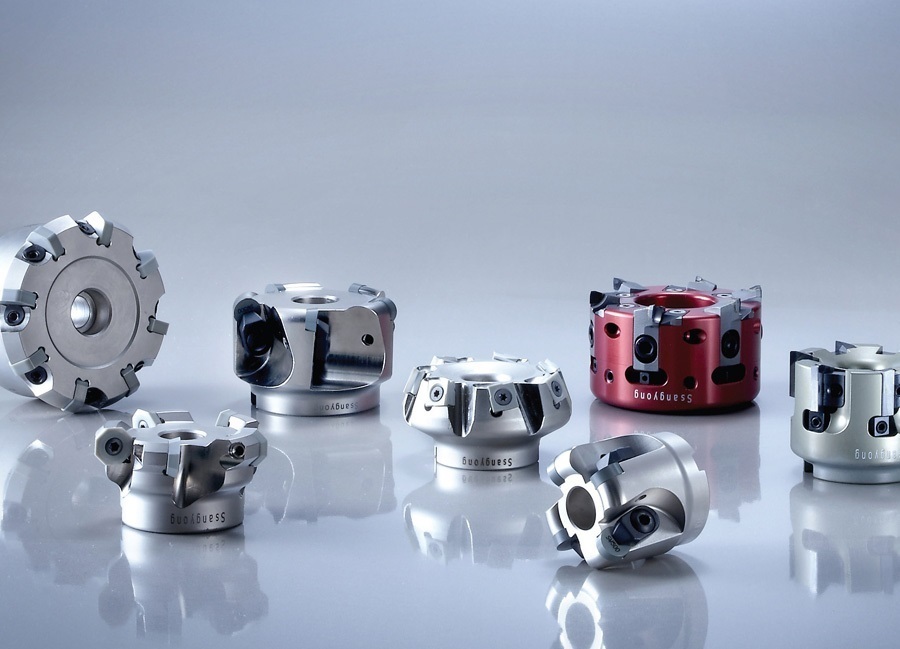 Ssang Yong product includes:
— SSANGYONG CERAMIC INSERTS.
Ssangyong ceramic Inserts take pride in outstanding wear resistance and thermal shock resistance with high Speed cutting. It's fine microstructure give a very high resistance against to fracture and wear. This allows these inserts to be used in most unstable and interrupted cutting to increase the overall productivity with high quality of finished goods. They can be used in vide range of materials from hardened steel (up to 70 HRC) to all type of cast irons includes white cast iron. Offer various grade: ST100,ST300,ST500,ST700,TC100,TC300,TM300,SD200, SZ200,SZ300,SN26,SN300,SN400,SN500,SN600,SN800,SN900,SW400,SW800
— SSANGYONG INDUSTRIAL CERAMICS.
Ssangyong, Manufacturer various type of Industrials Ceramics, Faucet Disc, Ferrule For Fiber Optics, Matalized Parts, Bio-Ceramics & other Specials customize.
— SSANGYONG CBN INSERTS
. Ssangyong PCD is an ultra hard material consisting of polycrystalline cubic boron nitride with metallic or ceramic binder. It is available in tip brazed condition and in sold form. We have complete range of CBN to be used in all type of material and in all cutting conditions. Available in grade: SBN1000,SBN2000,SBN2500,SBN3000,SBN4000,SBN5000
— SSANGYONG PCD INSERTS.
Ssangyong PCD inserts are supplied in tip brazed condition to the base of carbide. These Inserts are used in extremely high cutting speed in non-ferrous aluminum and copper alloy. Available Grade: SPD1000,SPD2000,SPD3000
— PCD END MILLS
are used for finish milling operation of aluminum and copper alloy at very high cutting speed. Available size Dia 2.0mm to 20.0mm , Grade SPD2000
— U-DRILL
range from size 12.5mm to50.0 mm in step of 0.5 mm up to L/D 4for ISO Drilling Inserts.