Lemorn Tooling OÜ

,

Estonia

,

Tallinn

,

Lasnamäe linnaosa, Majaka tn 26

,

11412
Hobe GmbH
is a southern German manufacturer of precision tools for the shaping of interior profiles in very small bores. We develop, manufacture and distribute high-quality micro-tools made of solid carbide for the machining of sophisticated metal and plastic components. Since the company was founded in 1971, we have applied innovative tool technology with enthusiasm and continue to push the boundaries of possibility every day.
HOBE Company manufacture products for machining metals and plastics. Our main products are cutting tools used for machining operations of metals. But also forming tools and components for measuring techniques are part of our production program. Our main business consists of shaping small bores in diameters ranging from 0.33 to 8 mm (0.13 - 0.31 in). We develop, design and fabricate drills, lathe tools, milling cutters, slotters and stamping tools for this purpose. Typical applications can be found in the production of medical equipment, implants, vehicle components, watches and jewellery, optical equipment, electronic components and mechanical engineering.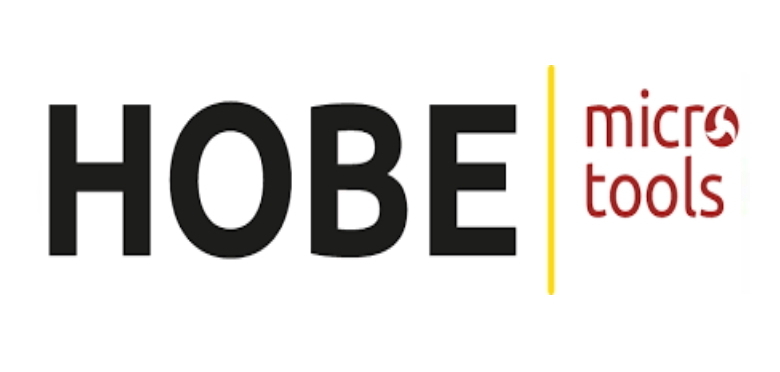 Hobe micro-tools are successfully in use worldwide, for example, in the manufacturing of medical components and instruments, precision mechanical tools and electronic components. Whether as standard tools, special tools or custom development: We offer the best machining solution for every industry and application. Our sophisticated tooling systems contribute to making our clients' production processes more efficient, with a convincing combination of innovation, product quality and profitability.
— borin®
Quick-change system for micro-boring
— spinin®
System tools for micro-bores
— broachin® / probin®
Multi edge profile broaching tools and plug gauges for producing and checking of internal profiles
— cutem®
System tools for the finest metal engraving
— tourin®
System tools for internal thread fabrication