Lemorn Tooling OÜ

,

Estonia

,

Tallinn

,

Lasnamäe linnaosa, Majaka tn 26

,

11412
Aydosa is a family company founded in 1968 and produces Toolholders for turning steel and similar hard materials. Aydosa can produce turning toolholders suitable for every type of insert such as external turning, internal turning, threading, grooving and parting.
With its precise manufacture and tight tolerances and durable turning tools, Aydosa has quickly become a market leader and has worked its way up.
Thanks to the finished stock and the high production capacity, Aydosa meets the needs of its customers as quickly as possible.
In the national and international market, Aydosa, with its educated and dynamic staff, is a reliable and preferred supplier
70% of its sales reach Aydosa through exporting. In order to further develop and expand the international market, he participates in the industry's most important industry fairs such as EMO and AMB every time. All efforts are made only to increase the overseas market.
— Internal Turning Toolholder
— Parting Toolholder Parting Tools (Parting Blades)
— External Ceramic Toolholder
— External Turning Toolholder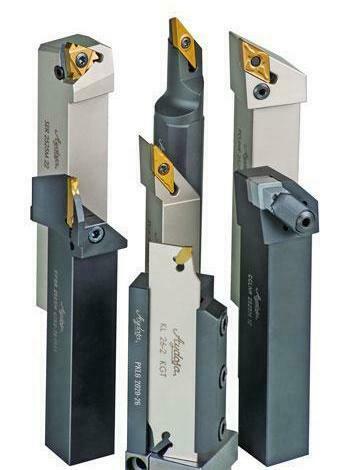 EFGR 2525M 4D 64-100 S123
EFGR 2525M 4D 92-140 S123
EFGR 2525M 4D132-230 S123
EFGR 2525M 4D220-500 S123
EFGR 2525M 4D 64-100 S123
EFGR 2525M 4D 92-140 S123
EFGR 2525M 4D132-230 S123
EFGR 2525M 4D220-500 S123