Lemorn Tooling OÜ

,

Estonia

,

Tallinn

,

Lasnamäe linnaosa, Majaka tn 26

,

11412
For over 95 years,
CERATIZIT
has been a pioneer developing exceptional hard material products for cutting tools and wear protection.
The privately owned company, based in Mamer, Luxembourg, develops and manufactures highly specialised carbide cutting tools, inserts and rods made of hard materials as well as wear parts.
The CERATIZIT Group is the market leader in several wear part application areas, and successfully develops new types of carbide, cermet and ceramic grades which are used for instance in the wood and stone working industry.
From highly specialized cutting tools, indexable inserts and carbide rods to new types of carbide and cermet grades for wood and stone working. The constant innovation of materials and applications helps us and our customers to create a large number of machines, tools, applications, and consumer goods which shape our immediate environment and are part of our everyday life.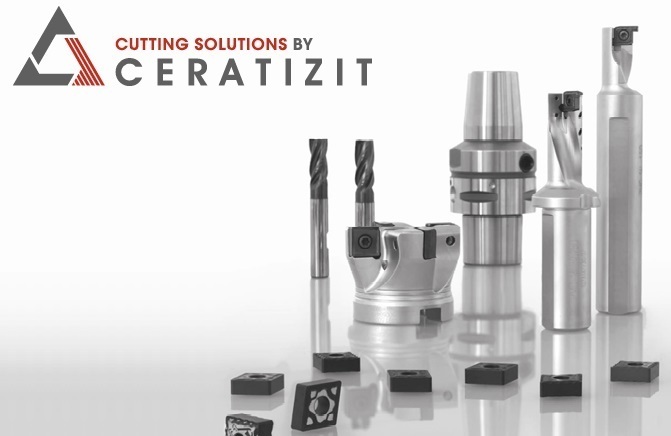 CERATIZIT develops, produces and markets a wide array of cutting and wear-protection products based on hard metals, cermets or technical ceramics, from powders to (semi-)finished tools and coated components. The products include hard metal rods and reformed blanks for milling and drilling tools, blanks for printed circuit boards, blades, dies and die blanks for metal cutting and punching, nozzles, hobs, and milling rollers. The company also produces tools for woodworking and stonemasonry, such as hammer, saw, drill, and router tips.
HX 25.16.90PN-040CE CTC3110
HX 25.16.90PN-130CE CTC3110
HX 32.20.90PN-040CE CTC3110
HX 40.24.90PN-045CE CTCK605
HX 45.24.90PN-150CE CTCK605
LNGF 231025P50-R51 CTCP625
LNGF 231025S42-R50 CTCP625
LNGF 231025S42-R51 CTCP615
LNGF 231025S42-R51 CTCP625
LNGF 231025S50-R50 CTCP625
LNGF 231025S50-R50 CTCP635
LNGF 231025S50-R51 CTCP615
LNGF 231025S50-R51 CTCP625
LNGF 231225P50-R51 CTCP625
LNGF 231225P50-R51 CTCP635
LNGF 231225P60-R51 CTCP625
LNGF 231225P60-R51 CTCP635
LNGF 231225S42-R50 CTCP625
LNGF 231225S42-R51 CTCP615
LNGF 231225S42-R51 CTCP625
LNGF 231225S50-R50 CTCP625
LNGF 231225S50-R51 CTCP615
LNGF 231225S50-R51 CTCP625
LNMR 501432SN-R90 CTCP125
LNMR 501432SN-R96 CTCP125
LNMR 501432SN-R98 CTCP125
LNMR 501432SN-R98 CTCP635
LNMR 501432SN-R98 CTP1127
LNMR 501432TN-040C CTCK605
LNMR 501432TN-040C CTWK605
LNUX 191940SN-R70 CTCP115
LNUX 191940SN-R70 CTCP125
LNUX 191940SN-R74 CTCP115
LNUX 191940SN-R74 CTCP125
LNUX 301940SN-R70 CTCP115
LNUX 301940SN-R70 CTCP125
LNUX 301940SN-R74 CTCP115
LNUX 301940SN-R74 CTCP125
NNUX 120825S50-M40 CTCP625
NNUX 120825S50-M40 CTCP635
NNUX 150820P60-M46 CTCP625
NNUX 150820P60-M46 CTCP635
NNUX 150820S42-M46 CTCP615
NNUX 150820S42-M46 CTCP625
NNUX 150820S50-M46 CTCP615
NNUX 150820S50-M46 CTCP625
NNUX 150820S50-M46 CTCP635
NNUX 201020P30-M43 CTCP615
NNUX 201020P60-M43 CTCP635
NNUX 201020S42-M40 CTCP615
NNUX 201020S42-M40 CTCP625
NNUX 201020S42-M43 CTCP615
NNUX 201020S42-M43 CTCP625
NNUX 201020S50-M40 CTC3110
NNUX 201020S50-M40 CTCP615
NNUX 201020S50-M40 CTCP625
NNUX 201020S50-M40 CTCP635
NNUX 201020S50-M41 CTCP615
NNUX 201020S50-M43 CTCP615
NNUX 201020S50-M43 CTCP625
NNUX 201020S50-M43 CTCP635
NNXX 201020S50-M40 CTCP615
RNGH 281000S00-R50 CTC2135
RNGH 281000S00-R50 CTCP635
RNGH 381200E00-R55 CTCP635
RNGH 381200P15-R56 CTCP635
RNGH 381200S00-R51 CTCP635
RNGH 3812MOE00-R56 CTCP635
RNMH 5018MOE00-R55 CTCP635
RNMH 5018MOE00-R56 CTCP635
RNMH 5018MOP15-R56 CTCP635
RNMX 5018MOE00-R50 CTCP635
SCMT 380932SN-R90 CTCP125
SCMT 380932SN-R90 CTCP135
SCMT 380932SN-R90 CTP1127
SCMT 380932SN-R91 CTCP125
SNMA 190616SN-100C CTWK605
SNMG 211040SN-R70 CTCP115
SNMG 211040SN-R70 CTCP125
SNMG 211040SN-R71 CTCP115
SNMG 211040SN-R71 CTCP125
WNEF 161325P50-R50 CTCP625
WNEF 161325P50-R50 CTCP635
WNEF 161325P60-R50 CTCP625
WNEF 161325P60-R50 CTCP635
WNEF 161325S50-R50 CTCP625
WNEF 161325S50-R55 CTCP625
WNEU 161325S42-R50 CTCP615
WNEU 161325S42-R55 CTCP615
WNEU 161325S42-R55 CTCP625
WNEU 161325S50-R50 CTCP615
WNEU 161325S50-R50 CTCP625
WNEU 161325S50-R50 CTCP635
WNEU 161325S50-R53 CTCP625
WNEU 161325S50-R55 CTCP615
WNEU 161325S50-R55 CTCP625
WNEU 161425S42-R50 CTCP615
WNEU 161425S42-R55 CTCP615
WNEU 161425S42-R55 CTCP625
WNEU 161425S50-R50 CTCP615
WNEU 161425S50-R50 CTCP625
WNEU 161425S50-R55 CTCP615
WNEU 161425S50-R55 CTCP625
WNGG 151015E00-M50 CTCP625
WNGG 151015P60-M50 CTCP625
WNGG 151015S42-M50 CTCP625
WNGG 151015S50-M50 CTCP625
WNGU 151015E00-M50 CTCP615
WNGU 151015E00-M50 CTCP625
WNGU 151015E00-M50 CTCP635
WNGU 151015P60-M50 CTCP625
WNGU 151015P60-M50 CTCP635
WNGU 151015S42-M50 CTCP615
WNGU 151015S42-M50 CTCP625
WNGU 151015S50-M50 CTCP615
WNGU 151015S50-M50 CTCP625
WNGU 151015S50-M50 CTCP635
WNMF 110615S50-M41 CTCP615
WNMF 151025S50-R41 CTC2135
YNCF 090608P90-F50 CTCP625
YNCF 090608P90-F51 CTCP625
YNCR 080308P10-F50 CTCP625
YNGX 150815P50-M50 CTCP635
YNUF 170820P30-M51 CTCP615
YNUF 170820P30-M52 CTC3110
YNUF 170820P60-M50 CTCP615
YNUF 170820P60-M50 CTCP625
YNUF 170820P60-M50 CTCP635
YNUF 170820S30-M51 CTC3110
YNUF 170820S30-M52 CTC3110
YNUF 170820S42-M50 CTCP615
YNUF 170820S42-M50 CTCP625
YNUF 170820S50-M50 CTC2135
YNUF 170820S50-M50 CTCP615
YNUF 170820S50-M50 CTCP625
YNUF 170820S50-M50 CTCP635
YNUF 170820S50-M60 CTC3110
YNUF 200920S42-M50 CTCP625
YNUF 200920S50-M50 CTCP625
YNUF 201220P40-M59 CTP5620
YNUF 201220P60-M50 CTCP615
YNUF 201220P60-M50 CTCP625
YNUF 201220P60-M50 CTCP635
YNUF 201220S42-M50 CTCP615
YNUF 201220S42-M50 CTCP625
YNUF 201220S50-M50 CTC2135
YNUF 201220S50-M50 CTCP615
YNUF 201220S50-M50 CTCP625
YNUF 201220S50-M50 CTCP635
YNUF 271220P60-M50 CTCP615
YNUF 271220P60-M50 CTCP625
YNUF 271220P60-M50 CTCP635
YNUF 271220S42-M50 CTCP615
YNUF 271220S42-M50 CTCP625
YNUF 271220S50-M50 CTCP615
YNUF 271220S50-M50 CTCP625
YNUF 271220S50-M50 CTCP635
YNUR 271220P50-M40 CTC3110
YNUR 271220P50-M40 CTCP615
YNUR 271220P50-M40 CTCP625
YNUR 271220P50-M40 CTCP635
CCGT 060200FN-F23 CTP2120
CCGT 060201FN-F23 CTP2120
CCGT 09T300FN-F23 CTP2120
CCGT 09T301FN-F23 CTP2120
CCMT 060204EN-M25 CTPM125
CCMT 060204EN-M55 CTPM125
CCMT 060204EN-SMF CTC1135
CCMT 060204EN-SMF CTCP125
CCMT 060204EN-SMF CTCP135
CCMT 060208EN-SMF CTCP125
CCMT 09T304EN-F43 CTC2135
CCMT 09T304EN-M25 CTPM125
CCMT 09T304EN-M55 CTPM125
CCMT 09T304EN-SMF CTCP115
CCMT 09T304EN-SMF CTCP125
CCMT 09T304EN-SMF CTCP135
CCMT 09T304EN-SMQ CTCP125
CCMT 09T308EN-F43 CTC2135
CCMT 09T308EN-M25 CTPM125
CCMT 09T308EN-M55 CTPM125
CCMT 09T308EN-SMF CTCP115
CCMT 09T308EN-SMF CTCP125
CCMT 09T308EN-SMQ CTCP125
CCMT 120404EN-M55 CTPM125
CCMT 120404EN-SMF CTCP125
CCMT 120404EN-SMQ CTCP125
CCMT 120408EN-M55 CTPM125
CCMT 120408EN-SMF CTCP115
CCMT 120408EN-SMF CTCP135
CCMT 120408EN-SMQ CTCP115
CCMT 120408EN-SMQ CTCP125
CNGP 120402FN-F32 CTP2120
CNGP 120404FN-F32 CTP2120
CNGP 120408FN-F32 CTP2120
CNMG 120404EN-F30 CTPM125
CNMG 120404EN-F34 CTP5115
CNMG 120404EN-M34 CTP5110
CNMG 120404EN-M34 CTP5115
CNMG 120404EN-M42 CTC2135
CNMG 120404EN-M42 CTP2120
CNMG 120404EN-M50 CTCK110
CNMG 120404EN-M50 CTCP115
CNMG 120404EN-M50 CTCP125
CNMG 120404EN-M50 CTCP135
CNMG 120404EN-M52 CTP2120
CNMG 120404EN-TFQ CTCP125
CNMG 120404EN-TMF CTCP115
CNMG 120404EN-TMF CTCP125
CNMG 120404EN-TMF CTCP135
CNMG 120408EN-F30 CTPM125
CNMG 120408EN-F34 CTP5115
CNMG 120408EN-M30 CTPM125
CNMG 120408EN-M34 CTP5110
CNMG 120408EN-M34 CTP5115
CNMG 120408EN-M42 CTC2135
CNMG 120408EN-M42 CTP2120
CNMG 120408EN-M50 CTCK110
CNMG 120408EN-M50 CTCK120
CNMG 120408EN-M50 CTCP115
CNMG 120408EN-M50 CTCP125
CNMG 120408EN-M50 CTCP135
CNMG 120408EN-M52 CTP2120
CNMG 120408EN-M60 CTPM125
CNMG 120408EN-M70 CTC2135
CNMG 120408EN-M70 CTC3110
CNMG 120408EN-M70 CTCK110
CNMG 120408EN-M70 CTCK120
CNMG 120408EN-M70 CTCP115
CNMG 120408EN-M70 CTCP125
CNMG 120408EN-M70 CTCP135
CNMG 120408EN-TFQ CTCP115
CNMG 120408EN-TFQ CTCP125
CNMG 120408EN-TMF CTC1135
CNMG 120408EN-TMF CTCP115
CNMG 120408EN-TMF CTCP125
CNMG 120408EN-TMF CTCP135
CNMG 120408EN-TMQ CTCP125
CNMG 120408EN-TMR CTC1135
CNMG 120408EN-TMR CTC3110
CNMG 120408EN-TMR CTCP115
CNMG 120408EN-TRM CTCP115
CNMG 120408EN-TRM CTCP125
CNMG 120408EN-TRM CTCP135
CNMG 120412EN-F34 CTP5115
CNMG 120412EN-M30 CTPM125
CNMG 120412EN-M34 CTP5110
CNMG 120412EN-M34 CTP5115
CNMG 120412EN-M42 CTC2135
CNMG 120412EN-M50 CTCK110
CNMG 120412EN-M50 CTCK120
CNMG 120412EN-M50 CTCP115
CNMG 120412EN-M50 CTCP125
CNMG 120412EN-M50 CTCP135
CNMG 120412EN-M52 CTP2120
CNMG 120412EN-M60 CTPM125
CNMG 120412EN-M70 CTC2135
CNMG 120412EN-M70 CTC3110
CNMG 120412EN-M70 CTCK110
CNMG 120412EN-M70 CTCK120
CNMG 120412EN-M70 CTCP115
CNMG 120412EN-M70 CTCP125
CNMG 120412EN-M70 CTCP135
CNMG 120412EN-TFQ CTCP115
CNMG 120412EN-TFQ CTCP125
CNMG 120412EN-TMQ CTCP115
CNMG 120412EN-TMQ CTCP125
CNMG 120412EN-TMR CTC3110
CNMG 120412EN-TRM CTC1135
CNMG 120412EN-TRM CTCP125
CNMG 120412EN-TRM CTCP135
CNMG 120416EN-M30 CTPM125
CNMG 120416EN-M34 CTP5115
CNMG 120416EN-M50 CTCP115
CNMG 120416EN-M50 CTCP125
CNMG 120416EN-M50 CTCP135
CNMG 120416EN-M60 CTPM125
CNMG 120416EN-M70 CTC3110
CNMG 120416EN-M70 CTCK110
CNMG 120416EN-M70 CTCK120
CNMG 120416EN-M70 CTCP115
CNMG 120416EN-M70 CTCP125
CNMG 120416EN-M70 CTCP135
CNMG 120416EN-TMR CTCK120
CNMG 120416EN-TRM CTCP125
CNMG 160608EN-M50 CTCP115
CNMG 160608EN-M50 CTCP125
CNMG 160608EN-M50 CTCP135
CNMG 160608EN-M70 CTCK110
CNMG 160608EN-M70 CTCK120
CNMG 160608EN-M70 CTCP115
CNMG 160608EN-M70 CTCP125
CNMG 160608EN-M70 CTCP135
CNMG 160612EN-M50 CTCP115
CNMG 160612EN-M50 CTCP125
CNMG 160612EN-M50 CTCP135
CNMG 160612EN-M60 CTPM125
CNMG 160612EN-M70 CTC2135
CNMG 160612EN-M70 CTC3110
CNMG 160612EN-M70 CTCK110
CNMG 160612EN-M70 CTCK120
CNMG 160612EN-M70 CTCP115
CNMG 160612EN-M70 CTCP125
CNMG 160612EN-M70 CTCP135
CNMG 160612EN-TMR CTC3110
CNMG 160612EN-TMR CTCP125
CNMG 160612EN-TRM CTCP115
CNMG 160612EN-TRM CTCP125
CNMG 160616EN-M50 CTCP115
CNMG 160616EN-M50 CTCP125
CNMG 160616EN-M50 CTCP135
CNMG 160616EN-M70 CTC3110
CNMG 160616EN-M70 CTCK110
CNMG 160616EN-M70 CTCK120
CNMG 160616EN-M70 CTCP115
CNMG 160616EN-M70 CTCP125
CNMG 160616EN-M70 CTCP135
CNMG 160616EN-TMR CTCP115
CNMG 160616EN-TRM CTCP125
CNMG 160616EN-TRM CTCP135
CNMG 160624EN-M70 CTCP115
CNMG 160624EN-M70 CTCP125
CNMG 160624EN-M70 CTCP135
CNMG 190608EN-M70 CTCP115
CNMG 190608EN-M70 CTCP125
CNMG 190608EN-M70 CTCP135
CNMG 190612EN-M70 CTC2135
CNMG 190612EN-M70 CTCK110
CNMG 190612EN-M70 CTCK120
CNMG 190612EN-M70 CTCP115
CNMG 190612EN-M70 CTCP125
CNMG 190612EN-M70 CTCP135
CNMG 190612EN-TRM CTCP125
CNMG 190616EN-M70 CTC2135
CNMG 190616EN-M70 CTCK110
CNMG 190616EN-M70 CTCK120
CNMG 190616EN-M70 CTCP115
CNMG 190616EN-M70 CTCP125
CNMG 190616EN-M70 CTCP135
CNMG 190616EN-TMR CTC2135
CNMG 190624EN-M70 CTCP115
CNMG 190624EN-M70 CTCP125
CNMG 190624EN-M70 CTCP135
CNMG 250924EN-M70 CTCP125
CNMG 250924EN-TMR CTCP125
CNMM 120408EN-R28 CTCP115
CNMM 120408EN-R28 CTCP125
CNMM 120408EN-R58 CTCP115
CNMM 120408EN-R58 CTCP125
CNMM 120408EN-R58 CTCP135
CNMM 120408SN-TRR CTCP125
CNMM 120412EN-R28 CTCP115
CNMM 120412EN-R28 CTCP125
CNMM 120412EN-R28 CTCP135
CNMM 120412EN-R58 CTCP115
CNMM 120412EN-R58 CTCP125
CNMM 120412EN-R58 CTCP135
CNMM 120412SN-TRR CTCP125
CNMM 120416EN-R28 CTCP115
CNMM 120416EN-R28 CTCP125
CNMM 120416EN-R28 CTCP135
CNMM 120416EN-R58 CTCP115
CNMM 120416EN-R58 CTCP125
CNMM 120416EN-R58 CTCP135
CNMM 160612EN-R28 CTCP115
CNMM 160612EN-R28 CTCP125
CNMM 160612EN-R28 CTCP135
CNMM 160612EN-R58 CTCP115
CNMM 160612EN-R58 CTCP125
CNMM 160612EN-R58 CTCP135
CNMM 160612SN-TRR CTCP125
CNMM 160616EN-R28 CTCP115
CNMM 160616EN-R28 CTCP125
CNMM 160616EN-R28 CTCP135
CNMM 160616EN-R58 CTCP115
CNMM 160616EN-R58 CTCP125
CNMM 160616EN-R58 CTCP135
CNMM 160616SN-TRR CTCP125
CNMM 160624EN-R58 CTCP115
CNMM 160624EN-R58 CTCP125
CNMM 160624EN-R58 CTCP135
CNMM 160624SN-R88 CTCP115
CNMM 160624SN-R88 CTCP125
CNMM 160624SN-R88 CTCP135
CNMM 190612EN-R28 CTCP115
CNMM 190612EN-R28 CTCP125
CNMM 190612EN-R28 CTCP135
CNMM 190612EN-R58 CTCP115
CNMM 190612EN-R58 CTCP125
CNMM 190612EN-R58 CTCP135
CNMM 190612SN-TRR CTC1135
CNMM 190616EN-R28 CTCP115
CNMM 190616EN-R28 CTCP125
CNMM 190616EN-R28 CTCP135
CNMM 190616EN-R58 CTCP115
CNMM 190616EN-R58 CTCP125
CNMM 190616EN-R58 CTCP135
CNMM 190616SN-R80 CTCP125
CNMM 190616SN-R88 CTCP115
CNMM 190616SN-R88 CTCP125
CNMM 190616SN-R88 CTCP135
CNMM 190616SN-TRR CTCP125
CNMM 190624EN-R28 CTCP115
CNMM 190624EN-R28 CTCP125
CNMM 190624EN-R28 CTCP135
CNMM 190624EN-R58 CTCP115
CNMM 190624EN-R58 CTCP125
CNMM 190624EN-R58 CTCP135
CNMM 190624SN-R80 CTCP125
CNMM 190624SN-R88 CTCP115
CNMM 190624SN-R88 CTCP125
CNMM 190624SN-R88 CTCP135
CNMM 190624SN-R88Q CTCP115
CNMM 190624SN-R88Q CTCP125
CNMM 250924EN-R28 CTCP115
CNMM 250924EN-R28 CTCP125
CNMM 250924EN-R28 CTCP135
CNMM 250924EN-R58 CTCP115
CNMM 250924EN-R58 CTCP125
CNMM 250924EN-R58 CTCP135
CNMM 250924SN-R88 CTCP115
CNMM 250924SN-R88 CTCP125
CNMM 250924SN-R88 CTCP135
CNMT 320932SN-R88 CTCP115
CNMT 320932SN-R88 CTCP125
CNMT 320932SN-R88 CTCP135
DCGT 070200FN-F23 CTP2120
DCGT 070201FN-F23 CTP2120
DCGT 11T300FN-F23 CTP2120
DCGT 11T301FN-F23 CTP2120
DCMT 070202EN-F43 CTC2135
DCMT 070202EN-M25 CTPM125
DCMT 070204EN-F43 CTC2135
DCMT 070204EN-M25 CTPM125
DCMT 070204EN-M55 CTPM125
DCMT 070204EN-SMF CTC1135
DCMT 070204EN-SMF CTCP125
DCMT 070204EN-SMF CTCP135
DCMT 070204EN-SMQ CTCP115
DCMT 070204EN-SMQ CTCP125
DCMT 070208EN-M55 CTPM125
DCMT 070208EN-SMF CTC1135
DCMT 070208EN-SMF CTCP135
DCMT 11T302EN-F43 CTC2135
DCMT 11T302EN-M25 CTPM125
DCMT 11T304EL-SMQ CTCP125
DCMT 11T304EN-F43 CTC2135
DCMT 11T304EN-M25 CTPM125
DCMT 11T304EN-M55 CTPM125
DCMT 11T304EN-SMF CTCP115
DCMT 11T304EN-SMF CTCP125
DCMT 11T304EN-SMF CTCP135
DCMT 11T304EN-SMQ CTCP125
DCMT 11T304ER-SMQ CTCP125
DCMT 11T308EN-F43 CTC2135
DCMT 11T308EN-M25 CTPM125
DCMT 11T308EN-M55 CTPM125
DCMT 11T308EN-SMF CTC1135
DCMT 11T308EN-SMF CTCP115
DCMT 11T308EN-SMF CTCP125
DCMT 11T308EN-SMF CTCP135
DCMT 11T308EN-SMQ CTCP125
DNGP 150402FN-F32 CTP2120
DNGP 150404FN-F32 CTP2120
DNGP 150408FN-F32 CTP2120
DNGP 150602FN-F32 CTP2120
DNGP 150604FN-F32 CTP2120
DNGP 150608FN-F32 CTP2120
DNMG 110404EN-F30 CTPM125
DNMG 110404EN-M42 CTC2135
DNMG 110404EN-M50 CTCP115
DNMG 110404EN-M50 CTCP125
DNMG 110404EN-M50 CTCP135
DNMG 110404EN-TMF CTCP115
DNMG 110404EN-TMF CTCP125
DNMG 110408EN-F30 CTPM125
DNMG 110408EN-M30 CTPM125
DNMG 110408EN-M42 CTC2135
DNMG 110408EN-M50 CTCP115
DNMG 110408EN-M50 CTCP125
DNMG 110408EN-M50 CTCP135
DNMG 110408EN-M70 CTC2135
DNMG 110408EN-M70 CTCP115
DNMG 110408EN-M70 CTCP125
DNMG 110408EN-M70 CTCP135
DNMG 110408EN-TMF CTCP115
DNMG 110408EN-TMF CTCP135
DNMG 110408EN-TRM CTCP125
DNMG 110412EN-M30 CTPM125
DNMG 110412EN-M50 CTCP115
DNMG 110412EN-M50 CTCP125
DNMG 110412EN-M50 CTCP135
DNMG 110412EN-M70 CTCP115
DNMG 110412EN-M70 CTCP125
DNMG 110412EN-M70 CTCP135
DNMG 110412EN-TMF CTCP115
DNMG 110412EN-TRM CTCP115
DNMG 150404EN-M34 CTP5110
DNMG 150404EN-M34 CTP5115
DNMG 150404EN-M42 CTC2135
DNMG 150404EN-M42 CTP2120
DNMG 150404EN-M50 CTCP115
DNMG 150404EN-M50 CTCP125
DNMG 150404EN-M50 CTCP135
DNMG 150404EN-M52 CTP2120
DNMG 150408EN-M34 CTP5110
DNMG 150408EN-M34 CTP5115
DNMG 150408EN-M42 CTC2135
DNMG 150408EN-M50 CTCP115
DNMG 150408EN-M50 CTCP125
DNMG 150408EN-M50 CTCP135
DNMG 150408EN-M52 CTP2120
DNMG 150408EN-M70 CTCP115
DNMG 150408EN-M70 CTCP125
DNMG 150408EN-M70 CTCP135
DNMG 150412EN-M34 CTP5110
DNMG 150412EN-M34 CTP5115
DNMG 150412EN-M50 CTCP115
DNMG 150412EN-M50 CTCP125
DNMG 150412EN-M50 CTCP135
DNMG 150412EN-M70 CTCP115
DNMG 150412EN-M70 CTCP125
DNMG 150412EN-M70 CTCP135
DNMG 150412EN-TRM CTCP125
DNMG 150416EN-M50 CTCP115
DNMG 150416EN-M50 CTCP125
DNMG 150416EN-M50 CTCP135
DNMG 150416EN-M70 CTCP115
DNMG 150416EN-M70 CTCP125
DNMG 150416EN-M70 CTCP135
DNMG 150604EN-F30 CTPM125
DNMG 150604EN-M42 CTC2135
DNMG 150604EN-M42 CTP2120
DNMG 150604EN-M50 CTCP115
DNMG 150604EN-M50 CTCP125
DNMG 150604EN-M50 CTCP135
DNMG 150604EN-M52 CTP2120
DNMG 150604EN-TFQ CTCP125
DNMG 150604EN-TMF CTCP115
DNMG 150604EN-TMF CTCP125
DNMG 150604EN-TMF CTCP135
DNMG 150608EN-F30 CTPM125
DNMG 150608EN-M30 CTPM125
DNMG 150608EN-M34 CTP5110
DNMG 150608EN-M34 CTP5115
DNMG 150608EN-M42 CTC2135
DNMG 150608EN-M42 CTP2120
DNMG 150608EN-M50 CTCK110
DNMG 150608EN-M50 CTCK120
DNMG 150608EN-M50 CTCP115
DNMG 150608EN-M50 CTCP125
DNMG 150608EN-M50 CTCP135
DNMG 150608EN-M52 CTP2120
DNMG 150608EN-M60 CTPM125
DNMG 150608EN-M70 CTC3110
DNMG 150608EN-M70 CTCK110
DNMG 150608EN-M70 CTCK120
DNMG 150608EN-M70 CTCP115
DNMG 150608EN-M70 CTCP125
DNMG 150608EN-M70 CTCP135
DNMG 150608EN-TFQ CTCP115
DNMG 150608EN-TFQ CTCP125
DNMG 150608EN-TMF CTC1135
DNMG 150608EN-TMF CTCP115
DNMG 150608EN-TMF CTCP125
DNMG 150608EN-TMF CTCP135
DNMG 150608EN-TMQ CTCP125
DNMG 150608EN-TRM CTCP125
DNMG 150612EN-M30 CTPM125
DNMG 150612EN-M34 CTP5110
DNMG 150612EN-M34 CTP5115
DNMG 150612EN-M50 CTCK110
DNMG 150612EN-M50 CTCK120
DNMG 150612EN-M50 CTCP115
DNMG 150612EN-M50 CTCP125
DNMG 150612EN-M50 CTCP135
DNMG 150612EN-M60 CTPM125
DNMG 150612EN-M70 CTC3110
DNMG 150612EN-M70 CTCK110
DNMG 150612EN-M70 CTCK120
DNMG 150612EN-M70 CTCP115
DNMG 150612EN-M70 CTCP125
DNMG 150612EN-M70 CTCP135
DNMG 150612EN-TMQ CTCP115
DNMG 150612EN-TMQ CTCP125
DNMG 150612EN-TRM CTCP115
DNMG 150612EN-TRM CTCP125
DNMG 150616EN-M50 CTCP115
DNMG 150616EN-M50 CTCP125
DNMG 150616EN-M50 CTCP135
DNMG 150616EN-M70 CTCK110
DNMG 150616EN-M70 CTCK120
DNMG 150616EN-M70 CTCP115
DNMG 150616EN-M70 CTCP125
DNMG 150616EN-M70 CTCP135
DNMG 150616EN-TRM CTCP125
DNMM 150612EN-R28 CTCP115
DNMM 150612EN-R28 CTCP125
DNMM 150612EN-R28 CTCP135
DNMM 150612EN-R58 CTCP115
DNMM 150612EN-R58 CTCP125
DNMM 150612EN-R58 CTCP135
DNMM 150616EN-R28 CTCP115
DNMM 150616EN-R28 CTCP125
DNMM 150616EN-R28 CTCP135
DNMM 150616EN-R58 CTCP115
DNMM 150616EN-R58 CTCP125
DNMM 150616EN-R58 CTCP135
RCMT 1606MOEN-SMF CTC3110
RCMT 1606MOEN-SMF CTCK110
RCMT 1606MOSN-M23 CTCP115
RCMT 1606MOSN-M23 CTCP125
RCMT 2006MOSN-M23 CTCP115
RCMT 2006MOSN-M23 CTCP125
RCMX 2507MOSN-R23 CTCP115
RCMX 2507MOSN-R23 CTCP125
RCMX 2507MOSN-R53 CTCP115
RCMX 2507MOSN-R53 CTCP125
RCMX 2507MOSN-R83 CTCP115
RCMX 2507MOSN-R83 CTCP125
RCMX 3209MOSN-R23 CTCP115
RCMX 3209MOSN-R23 CTCP125
RCMX 3209MOSN-R53 CTCP115
RCMX 3209MOSN-R53 CTCP125
RCMX 3209MOSN-R83 CTCP115
RCMX 3209MOSN-R83 CTCP125
SCMT 09T304EN-M25 CTPM125
SCMT 09T304EN-SMF CTCP115
SCMT 09T308EN-M55 CTPM125
SCMT 09T308EN-SMF CTCP115
SCMT 120408EN-M55 CTPM125
SCMT 120408EN-SMF CTCP135
SNMG 120404EN-F30 CTPM125
SNMG 120408EN-F30 CTPM125
SNMG 120408EN-M30 CTPM125
SNMG 120408EN-M34 CTP5110
SNMG 120408EN-M34 CTP5115
SNMG 120408EN-M42 CTC2135
SNMG 120408EN-M50 CTCP115
SNMG 120408EN-M50 CTCP125
SNMG 120408EN-M50 CTCP135
SNMG 120408EN-M52 CTP2120
SNMG 120408EN-M60 CTPM125
SNMG 120408EN-M70 CTC2135
SNMG 120408EN-M70 CTC3110
SNMG 120408EN-M70 CTCK110
SNMG 120408EN-M70 CTCK120
SNMG 120408EN-M70 CTCP115
SNMG 120408EN-M70 CTCP125
SNMG 120408EN-M70 CTCP135
SNMG 120408EN-TMF CTCP115
SNMG 120408EN-TMR CTC1135
SNMG 120408EN-TMR CTC2135
SNMG 120408EN-TMR CTCP115
SNMG 120408EN-TMR CTCP125
SNMG 120412EN-M30 CTPM125
SNMG 120412EN-M34 CTP5110
SNMG 120412EN-M34 CTP5115
SNMG 120412EN-M42 CTC2135
SNMG 120412EN-M50 CTCP115
SNMG 120412EN-M50 CTCP125
SNMG 120412EN-M50 CTCP135
SNMG 120412EN-M60 CTPM125
SNMG 120412EN-M70 CTC2135
SNMG 120412EN-M70 CTC3110
SNMG 120412EN-M70 CTCK110
SNMG 120412EN-M70 CTCK120
SNMG 120412EN-M70 CTCP115
SNMG 120412EN-M70 CTCP125
SNMG 120412EN-M70 CTCP135
SNMG 120412EN-TMF CTC1135
SNMG 120412EN-TMF CTCP135
SNMG 120412EN-TMR CTC2135
SNMG 120412EN-TMR CTC3110
SNMG 120412EN-TMR CTCP125
SNMG 120412EN-TRM CTCP125
SNMG 120416EN-M50 CTCP115
SNMG 120416EN-M50 CTCP125
SNMG 120416EN-M50 CTCP135
SNMG 120416EN-M60 CTPM125
SNMG 120416EN-M70 CTC3110
SNMG 120416EN-M70 CTCK110
SNMG 120416EN-M70 CTCK120
SNMG 120416EN-M70 CTCP115
SNMG 120416EN-M70 CTCP125
SNMG 120416EN-M70 CTCP135
SNMG 120416EN-TMR CTC3110
SNMG 120416EN-TRM CTCP125
SNMG 150608EN-M50 CTCP115
SNMG 150608EN-M50 CTCP125
SNMG 150608EN-M50 CTCP135
SNMG 150612EN-M50 CTCP115
SNMG 150612EN-M50 CTCP125
SNMG 150612EN-M50 CTCP135
SNMG 150612EN-M70 CTCK110
SNMG 150612EN-M70 CTCK120
SNMG 150612EN-M70 CTCP115
SNMG 150612EN-M70 CTCP125
SNMG 150612EN-M70 CTCP135
SNMG 150616EN-M50 CTCP115
SNMG 150616EN-M50 CTCP125
SNMG 150616EN-M50 CTCP135
SNMG 150616EN-M70 CTCK110
SNMG 150616EN-M70 CTCK120
SNMG 150616EN-M70 CTCP115
SNMG 150616EN-M70 CTCP125
SNMG 150616EN-M70 CTCP135
SNMG 150616EN-TMR CTCP125
SNMG 190612EN-M70 CTCK110
SNMG 190612EN-M70 CTCK120
SNMG 190612EN-M70 CTCP115
SNMG 190612EN-M70 CTCP125
SNMG 190612EN-M70 CTCP135
SNMG 190616EN-M70 CTC2135
SNMG 190616EN-M70 CTCK110
SNMG 190616EN-M70 CTCK120
SNMG 190616EN-M70 CTCP115
SNMG 190616EN-M70 CTCP125
SNMG 190616EN-M70 CTCP135
SNMG 190624EN-M70 CTCP115
SNMG 190624EN-M70 CTCP125
SNMG 190624EN-M70 CTCP135
SNMG 250924EN-M70 CTCP125
SNMG 250924EN-TMR CTCP125
SNMM 120408EN-R58 CTCP115
SNMM 120408EN-R58 CTCP125
SNMM 120408EN-R58 CTCP135
SNMM 120412EN-R58 CTCP115
SNMM 120412EN-R58 CTCP125
SNMM 120412EN-R58 CTCP135
SNMM 150612EN-R28 CTCP115
SNMM 150612EN-R28 CTCP125
SNMM 150612EN-R28 CTCP135
SNMM 150612EN-R58 CTCP115
SNMM 150612EN-R58 CTCP125
SNMM 150612EN-R58 CTCP135
SNMM 150616EN-R28 CTCP115
SNMM 150616EN-R28 CTCP125
SNMM 150616EN-R28 CTCP135
SNMM 150616EN-R58 CTCP115
SNMM 150616EN-R58 CTCP125
SNMM 150616EN-R58 CTCP135
SNMM 190612EN-R58 CTCP115
SNMM 190612EN-R58 CTCP125
SNMM 190612EN-R58 CTCP135
SNMM 190616EN-R28 CTCP115
SNMM 190616EN-R28 CTCP125
SNMM 190616EN-R28 CTCP135
SNMM 190616EN-R58 CTCP115
SNMM 190616EN-R58 CTCP125
SNMM 190616EN-R58 CTCP135
SNMM 190616SN-R88 CTCP115
SNMM 190616SN-R88 CTCP125
SNMM 190616SN-R88 CTCP135
SNMM 190616SN-TRR CTCP125
SNMM 190624EN-R58 CTCP115
SNMM 190624EN-R58 CTCP125
SNMM 190624EN-R58 CTCP135
SNMM 190624SN-R88 CTCP115
SNMM 190624SN-R88 CTCP125
SNMM 190624SN-R88 CTCP135
SNMM 250724EN-R28 CTCP135
SNMM 250724EN-R58 CTCP115
SNMM 250724EN-R58 CTCP125
SNMM 250724EN-R58 CTCP135
SNMM 250724SN-R88 CTCP115
SNMM 250724SN-R88 CTCP125
SNMM 250724SN-R88 CTCP135
SNMM 250724SN-TRR CTC1135
SNMM 250724SN-TRR CTCP125
SNMM 250732SN-R88 CTCP115
SNMM 250732SN-R88 CTCP125
SNMM 250732SN-R88 CTCP135
SNMM 250924EN-R28 CTCP115
SNMM 250924EN-R28 CTCP125
SNMM 250924EN-R28 CTCP135
SNMM 250924EN-R58 CTCP115
SNMM 250924EN-R58 CTCP125
SNMM 250924EN-R58 CTCP135
SNMM 250924SN-R88 CTCP115
SNMM 250924SN-R88 CTCP125
SNMM 250924SN-R88 CTCP135
SNMM 250932SN-R88 CTCP115
SNMM 250932SN-R88 CTCP125
SNMM 250932SN-R88 CTCP135
SNMM 310932SN-R88 CTCP115
SNMM 310932SN-R88 CTCP125
SNMT 310932SN-R88 CTCP115
SNMT 310932SN-R88 CTCP125
SNMT 310932SN-R88 CTCP135
SONT 031804ER-M30 CTCP420
SONT 031804ER-M30 CTPP430
SONT 042105ER-M30 CTCP420
SONT 042105ER-M30 CTPP430
SONT 052306ER-M30 CTCP420
SONT 052306ER-M30 CTPP430
SONT 062506ER-M30 CTCP420
SONT 062506ER-M30 CTPP430
SONT 072907ER-M30 CTCP420
SONT 072907ER-M30 CTPP430
SONT 083308ER-M30 CTCP420
SONT 083308ER-M30 CTPP430
SONT 093808ER-M30 CTCP420
SONT 093808ER-M30 CTPP430
SONT 104408ER-M30 CTCP420
SONT 104408ER-M30 CTPP430
SONT 124810ER-M30 CTCP420
SONT 124810ER-M30 CTPP430
SONT 135012ER-M30 CTCP420
SONT 135012ER-M30 CTPP430
SONT 155312ER-M30 CTCP420
SONT 155312ER-M30 CTPP430
SONT 175612ER-M30 CTCP420
SONT 175612ER-M30 CTPP430
TCMT 090204EN-M25 CTPM125
TCMT 090204EN-M55 CTPM125
TCMT 110204EN-F43 CTC2135
TCMT 110204EN-M25 CTPM125
TCMT 110204EN-M55 CTPM125
TCMT 110208EN-SMF CTCP115
TCMT 110208EN-SMF CTCP135
TCMT 16T304EN-F43 CTC2135
TCMT 16T304EN-M25 CTPM125
TCMT 16T304EN-SMF CTCP115
TCMT 16T308EN-F43 CTC2135
TCMT 16T308EN-M25 CTPM125
TCMT 16T308EN-M55 CTPM125
TCMT 16T308EN-SMF CTCP115
TNMG 160404EN-F30 CTPM125
TNMG 160404EN-M42 CTC2135
TNMG 160404EN-M42 CTP2120
TNMG 160404EN-M50 CTCP115
TNMG 160404EN-M50 CTCP125
TNMG 160404EN-M50 CTCP135
TNMG 160404EN-M52 CTP2120
TNMG 160404EN-TMF CTC1135
TNMG 160404EN-TMF CTCP115
TNMG 160404EN-TMF CTCP125
TNMG 160404EN-TMF CTCP135
TNMG 160408EN-F30 CTPM125
TNMG 160408EN-M30 CTPM125
TNMG 160408EN-M34 CTP5115
TNMG 160408EN-M42 CTC2135
TNMG 160408EN-M42 CTP2120
TNMG 160408EN-M50 CTCP115
TNMG 160408EN-M50 CTCP125
TNMG 160408EN-M50 CTCP135
TNMG 160408EN-M52 CTP2120
TNMG 160408EN-M60 CTPM125
TNMG 160408EN-M70 CTC2135
TNMG 160408EN-M70 CTC3110
TNMG 160408EN-M70 CTCK110
TNMG 160408EN-M70 CTCK120
TNMG 160408EN-M70 CTCP115
TNMG 160408EN-M70 CTCP125
TNMG 160408EN-M70 CTCP135
TNMG 160408EN-TMF CTCP125
TNMG 160408EN-TMF CTCP135
TNMG 160408EN-TMR CTCP125
TNMG 160408EN-TRM CTCP125
TNMG 160412EN-M30 CTPM125
TNMG 160412EN-M50 CTCP115
TNMG 160412EN-M50 CTCP125
TNMG 160412EN-M50 CTCP135
TNMG 160412EN-M60 CTPM125
TNMG 160412EN-M70 CTC3110
TNMG 160412EN-M70 CTCK110
TNMG 160412EN-M70 CTCK120
TNMG 160412EN-M70 CTCP115
TNMG 160412EN-M70 CTCP125
TNMG 160412EN-M70 CTCP135
TNMG 160412EN-TMF CTCP115
TNMG 160412EN-TMR CTC3110
TNMG 160412EN-TRM CTCP125
TNMG 220404EN-M34 CTP5115
TNMG 220404EN-M70 CTCP125
TNMG 220404EN-TMR CTCP125
TNMG 220408EN-M34 CTP5115
TNMG 220408EN-M50 CTCP115
TNMG 220408EN-M50 CTCP125
TNMG 220408EN-M50 CTCP135
TNMG 220408EN-M70 CTCK110
TNMG 220408EN-M70 CTCK120
TNMG 220408EN-M70 CTCP115
TNMG 220408EN-M70 CTCP125
TNMG 220408EN-M70 CTCP135
TNMG 220408EN-TMR CTCK120
TNMG 220408EN-TMR CTCP125
TNMG 220408EN-TRM CTCP125
TNMG 220412EN-M50 CTCP115
TNMG 220412EN-M50 CTCP125
TNMG 220412EN-M50 CTCP135
TNMG 220412EN-M70 CTCK110
TNMG 220412EN-M70 CTCK120
TNMG 220412EN-M70 CTCP115
TNMG 220412EN-M70 CTCP125
TNMG 220412EN-M70 CTCP135
TNMG 220412EN-TMR CTCK120
TNMG 220412EN-TMR CTCP125
TNMG 220412EN-TRM CTC1135
TNMG 220412EN-TRM CTCP125
TNMG 220412EN-TRM CTCP135
TNMG 220416EN-M34 CTP5115
TNMG 220416EN-M70 CTCK110
TNMG 220416EN-M70 CTCK120
TNMG 220416EN-M70 CTCP115
TNMG 220416EN-M70 CTCP125
TNMG 220416EN-M70 CTCP135
TNMG 220416EN-TMR CTCK120
TNMG 220416EN-TRM CTCP125
TNMM 160408SN-TRR CTCP125
TNMM 220412EN-R58 CTCP115
TNMM 220412EN-R58 CTCP125
TNMM 220412EN-R58 CTCP135
TNMM 220412SN-TRR CTCP125
TNMM 220416EN-R28 CTCP115
TNMM 220416EN-R28 CTCP125
TNMM 220416EN-R28 CTCP135
VCGT 110300FN-F23 CTP2120
VCGT 110301FN-F23 CTP2120
VCGT 110302EN-SMF CTCP135
VCGT 160401FN-F23 CTP2120
VCMT 110304EN-SMF CTCP115
VCMT 110304EN-SMF CTCP125
VCMT 110304EN-SMF CTCP135
VCMT 160404EN-M25 CTPM125
VCMT 160404EN-M55 CTPM125
VCMT 160404EN-SMF CTC1135
VCMT 160404EN-SMF CTCP115
VCMT 160404EN-SMF CTCP125
VCMT 160404EN-SMF CTCP135
VCMT 160408EN-M25 CTPM125
VCMT 160408EN-M55 CTPM125
VCMT 160408EN-SMF CTCP115
VCMT 160408EN-SMF CTCP125
VCMT 160408EN-SMF CTCP135
VNGP 160402FN-F32 CTP2120
VNGP 160404FN-F32 CTP2120
VNMG 160404EN-F30 CTPM125
VNMG 160404EN-F40 CTCP125
VNMG 160404EN-M34 CTP5110
VNMG 160404EN-M34 CTP5115
VNMG 160404EN-M40 CTCP125
VNMG 160404EN-M50 CTCP115
VNMG 160404EN-M50 CTCP125
VNMG 160408EN-F30 CTPM125
VNMG 160408EN-F40 CTCP125
VNMG 160408EN-M30 CTPM125
VNMG 160408EN-M34 CTP5110
VNMG 160408EN-M34 CTP5115
VNMG 160408EN-M40 CTCP125
VNMG 160408EN-M50 CTCP115
VNMG 160408EN-M50 CTCP125
VNMG 160412EN-M34 CTP5110
VNMG 160412EN-M34 CTP5115
VNMG 160412EN-M50 CTCP115
VNMG 160412EN-M50 CTCP125
WNMG 060404EN-F30 CTPM125
WNMG 060404EN-M42 CTC2135
WNMG 060404EN-M50 CTCP115
WNMG 060404EN-M50 CTCP125
WNMG 060404EN-M50 CTCP135
WNMG 060404EN-M52 CTP2120
WNMG 060404EN-TFQ CTCP115
WNMG 060404EN-TFQ CTCP125
WNMG 060404EN-TMF CTC1135
WNMG 060404EN-TMF CTCP125
WNMG 060404EN-TMF CTCP135
WNMG 060408EN-F30 CTPM125
WNMG 060408EN-M30 CTPM125
WNMG 060408EN-M42 CTC2135
WNMG 060408EN-M50 CTCP115
WNMG 060408EN-M50 CTCP125
WNMG 060408EN-M50 CTCP135
WNMG 060408EN-M52 CTP2120
WNMG 060408EN-M60 CTPM125
WNMG 060408EN-M70 CTCP115
WNMG 060408EN-M70 CTCP125
WNMG 060408EN-M70 CTCP135
WNMG 060408EN-TFQ CTCP125
WNMG 060408EN-TMF CTCP115
WNMG 060408EN-TMF CTCP125
WNMG 060408EN-TRM CTCP125
WNMG 060412EN-M30 CTPM125
WNMG 060412EN-M50 CTCP115
WNMG 060412EN-M50 CTCP125
WNMG 060412EN-M50 CTCP135
WNMG 060412EN-M60 CTPM125
WNMG 060412EN-M70 CTCP115
WNMG 060412EN-M70 CTCP125
WNMG 060412EN-M70 CTCP135
WNMG 060412EN-TRM CTCP125
WNMG 080404EN-F30 CTPM125
WNMG 080404EN-M42 CTC2135
WNMG 080404EN-M50 CTCP115
WNMG 080404EN-M50 CTCP125
WNMG 080404EN-M50 CTCP135
WNMG 080404EN-M52 CTP2120
WNMG 080404EN-TMF CTC1135
WNMG 080404EN-TMF CTCK120
WNMG 080404EN-TMF CTCP125
WNMG 080404EN-TMF CTCP135
WNMG 080408EN-F30 CTPM125
WNMG 080408EN-F34 CTP5115
WNMG 080408EN-M30 CTPM125
WNMG 080408EN-M34 CTP5110
WNMG 080408EN-M34 CTP5115
WNMG 080408EN-M42 CTC2135
WNMG 080408EN-M42 CTP2120
WNMG 080408EN-M50 CTCK110
WNMG 080408EN-M50 CTCK120
WNMG 080408EN-M50 CTCP115
WNMG 080408EN-M50 CTCP125
WNMG 080408EN-M50 CTCP135
WNMG 080408EN-M52 CTP2120
WNMG 080408EN-M60 CTPM125
WNMG 080408EN-M70 CTC2135
WNMG 080408EN-M70 CTC3110
WNMG 080408EN-M70 CTCK110
WNMG 080408EN-M70 CTCK120
WNMG 080408EN-M70 CTCP115
WNMG 080408EN-M70 CTCP125
WNMG 080408EN-M70 CTCP135
WNMG 080408EN-TFQ CTCP115
WNMG 080408EN-TFQ CTCP125
WNMG 080408EN-TMF CTC1135
WNMG 080408EN-TMF CTCP115
WNMG 080408EN-TMF CTCP125
WNMG 080408EN-TMF CTCP135
WNMG 080408EN-TMQ CTCP125
WNMG 080408EN-TMR CTC2135
WNMG 080408EN-TRM CTCP125
WNMG 080412EN-M30 CTPM125
WNMG 080412EN-M34 CTP5110
WNMG 080412EN-M34 CTP5115
WNMG 080412EN-M42 CTC2135
WNMG 080412EN-M50 CTCK110
WNMG 080412EN-M50 CTCK120
WNMG 080412EN-M50 CTCP115
WNMG 080412EN-M50 CTCP125
WNMG 080412EN-M50 CTCP135
WNMG 080412EN-M60 CTCP135
WNMG 080412EN-M60 CTPM125
WNMG 080412EN-M70 CTC3110
WNMG 080412EN-M70 CTCK110
WNMG 080412EN-M70 CTCK120
WNMG 080412EN-M70 CTCP115
WNMG 080412EN-M70 CTCP125
WNMG 080412EN-M70 CTCP135
WNMG 080412EN-TFQ CTCP125
WNMG 080412EN-TMQ CTCP115
WNMG 080412EN-TMQ CTCP125
WNMG 080412EN-TMR CTC3110
WNMG 080412EN-TMR CTCP125
WNMG 080412EN-TRM CTCP125
WNMG 080416EN-M50 CTCP115
WNMG 080416EN-M50 CTCP125
WNMG 080416EN-M50 CTCP135
WNMG 080416EN-M70 CTC3110
WNMG 080416EN-M70 CTCK110
WNMG 080416EN-M70 CTCK120
WNMG 080416EN-M70 CTCP115
WNMG 080416EN-M70 CTCP125
WNMG 080416EN-M70 CTCP135
WNMG 080416EN-TMR CTC3110
WNMG 080416EN-TMR CTCK120
WNMG 080416EN-TRM CTCP125
LX E10.00N0.80-M2 CTC1325
LX E10.00N0.80-M2 CTCP325
LX E10.00N0.80-M2 CTCP335
LX E10.00N0.80-M2 CTP1340
HNGX 090530EN-31Q CTCK215
RPHX 10T3MOSN-F50 CTCP230
RPHX 1204MOSN-F50 CTPP235
RPNX 10T3MOEN-R30 CTCK215
RPNX 1204MOEN-R30 CTCK215
RPNX 1204MOSN-F50 CTCP230
RPNX 1204MOSN-F50 CTPP235
RPNX 1204MOSN-M50 CTPP235
TNHF 1204ANSN-31Q CTCK215
TNHF 1204ANSN-31Q CTPK220
XCNT 040104EL-M50Q CTC1435
XCNT 040104EL-M50Q CTCP425
XCNT 040104ER-M50Q CTC1435
XCNT 040104ER-M50Q CTCP425
XCNT 050204EN-M50Q CTCP425
XCNT 060204EN-M50Q CTCP425
XCNT 070304EN-M50Q CTCP425
XCNT 080304EN-M50Q CTCP425
XCNT 09T304EN-M50Q CTCP425
XCNT 10T304EN-M50Q CTCP425
XCNT 10T308EN-M50Q CTCP425
XCNT 130404EN-M50Q CTC1425
XCNT 130404EN-M50Q CTCP425
XCNT 130408EN-M50Q CTCP425
XCNT 170508EN-M50Q CTC1425
XCNT 170508EN-M50Q CTCP425
CCGW 09T304SN-013E_B3 CTL6115
CCGW 09T304TN-020D_B3 CTBK104
CCGW 09T308SN-013E_B3 CTL6115
CCGW 09T308TN-020D_B3 CTBK104
CNGA 120404SN-013E_B3 CTL6115
CNGA 120408SN-013E_B3 CTL6115
CNGA 120408SNQ-013E_B2 CTL6115
CNGA 120408TN-020D CTBK102
CNGA 120412SN-013E_B3 CTL6115
CNGA 120412TN-020D CTBK102
CNGN 090308TN-020D CTBK102
CNGN 090316TN-020D CTBK102
CNGN 120416TN-020D CTBK102
CNGX 120412SN-020D-C CTL3115
CNGX 120416TN-020D-C CTBK103
DCGW 070208TN-020D_A3 CTBK104
DCGW 11T304SN-013E_B3 CTL6115
DCGW 11T304TN-020D_B3 CTBK104
DCGW 11T308SN-013E_B3 CTL6115
DCGW 11T308TN-020D-B3 CTBK104
DNGA 150404SN-013E_B3 CTL6115
DNGA 150408SN-013E_B3 CTL6115
DNGA 150608SN-013E_B3 CTL6115
DNGA 150612SN-013E_B3 CTL6115
RCGX 060600TN-020D CTBK102
RCGX 090700TN-020D CTBK102
RCGX 120700TN-020D CTBK102
RNGN 090300TN-020D CTBK102
RNGN 120300TN-020D CTBK102
RNGN 120400TN-020D CTBK102
RNGX 120400TN-020D-C CTBK103
SNGA 120412TN-020D CTBK102
SNGN 090312TN-020D CTBK102
SNGN 120316TN-020D CTBK102
SNGN 120416TN-020D CTBK102
SNGX 120416TN-020D-C CTBK103
TCGW 110208SN-010E_C3 CTL6115
TNGA 160408SN-013E_C3 CTL6115
TNGN 110308TN-020D CTBK102
VBGW 160404SN-013E-B3 CTL6115
VCGW 110302SN-010E_B3 CTL6115
VCGW 110304TN-020D_B3.0 CTBK104
VCGW 160408TN-020D_B3 CTBK104
VNGA 160404SN-013E_B3 CTL6115
VNGA 160408SN-013E_B3 CTL6115
WNGX 080416TN-020D-C CTBK103
ZNHW 04T305ER-1204 CTL3215
ZNHW 1205EOER-1002 CTL3215
GX24-5R4.00FN-M41 CTD4110
GX24-5R4.00TN-M41 CTD4110
VCUT 160408FL-F41 CTD4110
VCUT 160408FL-M41 CTD4110
VCUT 160408FL-R41 CTD4110
VCUT 160408FN-F41 CTD4110
VCUT 160408FN-M41 CTD4110
VCUT 160408FN-R41 CTD4110
VCUT 160408FN-U41 CTD4110
VCUT 160408FR-F41 CTD4110
VCUT 160408FR-M41 CTD4110
VCUT 160408FR-R41 CTD4110
VCUT 160408SN-F41 CTD4110
VCUT 160408SN-M41 CTD4110
VCUT 160408TL-F41 CTD4110
VCUT 160408TL-M41 CTD4110
VCUT 160408TL-R41 CTD4110
VCUT 160408TN-F41 CTD4110
VCUT 160408TN-M41 CTD4110
VCUT 160408TN-R41 CTD4110
VCUT 160408TN-U41 CTD4110
VCUT 160408TR-F41 CTD4110
VCUT 160408TR-M41 CTD4110
VCUT 160408TR-R41 CTD4110
VCUT 160412FL-F41 CTD4110
VCUT 160412FL-M41 CTD4110
VCUT 160412FL-R41 CTD4110
VCUT 160412FN-F41 CTD4110
VCUT 160412FN-M41 CTD4110
VCUT 160412FN-R41 CTD4110
VCUT 160412FN-U41 CTD4110
VCUT 160412FR-F41 CTD4110
VCUT 160412FR-M41 CTD4110
VCUT 160412FR-R41 CTD4110
VCUT 160412SN-F41 CTD4110
VCUT 160412SN-M41 CTD4110
VCUT 160412TL-F41 CTD4110
VCUT 160412TL-M41 CTD4110
VCUT 160412TL-R41 CTD4110
VCUT 160412TN-F41 CTD4110
VCUT 160412TN-M41 CTD4110
VCUT 160412TN-U41 CTD4110
VCUT 160412TR-F41 CTD4110
VCUT 160412TR-M41 CTD4110
VCUT 160412TR-R41 CTD4110
VCUT 220530EN-R41 CTD4110
VCUT 220530EN-R41 CTD4110
VCUT 220530FL-F41 CTD4110
VCUT 220530FL-M41 CTD4110
VCUT 220530FL-R41 CTD4110
VCUT 220530FN-F41 CTD4110
VCUT 220530FN-M41 CTD4110
VCUT 220530FN-R41 CTD4110
VCUT 220530FN-U41 CTD4110
VCUT 220530FR-F41 CTD4110
VCUT 220530FR-M41 CTD4110
VCUT 220530FR-R41 CTD4110
VCUT 220530TL-F41 CTD4110
VCUT 220530TL-M41 CTD4110
VCUT 220530TL-R41 CTD4110
VCUT 220530TN-F41 CTD4110
VCUT 220530TN-M41 CTD4110
VCUT 220530TN-R41 CTD4110
VCUT 220530TN-U41 CTD4110
VCUT 220530TR-F41 CTD4110
VCUT 220530TR-M41 CTD4110
VCUT 220530TR-R41 CTD4110
VPUT 220516FL-F41 CTD4110
VPUT 220516FL-M41 CTD4110
VPUT 220516FL-R41 CTD4110
VPUT 220516FN-F41 CTD4110
VPUT 220516FN-M41 CTD4110
VPUT 220516FN-R41 CTD4110
VPUT 220516FN-U41 CTD4110
VPUT 220516FR-F41 CTD4110
VPUT 220516FR-M41 CTD4110
VPUT 220516FR-R41 CTD4110
VPUT 220516TL-F41 CTD4110
VPUT 220516TL-M41 CTD4110
VPUT 220516TL-R41 CTD4110
VPUT 220516TN-F41 CTD4110
VPUT 220516TN-M41 CTD4110
VPUT 220516TN-R41 CTD4110
VPUT 220516TN-U41 CTD4110
VPUT 220516TR-F41 CTD4110
VPUT 220516TR-M41 CTD4110
VPUT 220516TR-R41 CTD4110
ZNHW 04T304ER-1204 CTD4205
ZNHW 04T308ER-1204 CTD4205
ZNHW 04T3POER-1204 CTD4205
ZNHW 120504ER-1503 CTD4205
ZNHW 120504FR-0007 CTD4205
ZNHW 120508ER-1503 CTD4205
ZNHW 120508SR-0003 CTD4205
ZNHW 1205POER-1511 CTD4205
ZNHW 1205POFR-1003 CTD4205
ZNHW 1205POSR-1503 CTD4205
ZNHW 1205POSR-1506 CTD4205
ZNHW 1205POSR-1506-R CTD4205
ZNHW 1205POSR-3003 CTD4205
ZNHW 1205ZZSR-5003-Q CTD4205
C5-L0014-32070-CX24-2 A130 – 190
C5-L0015-32070-CX24-3 A140-240
C5-R0014-32070-CX24-2 A130 - 190
C5-R0015-32070-CX24-3 A140-240
E25L0012-2525M-CX24-2 A130-180
E25L0012-2525M-CX24-3 A140-200
E25R0012-2525M-CX24-2 A130-180
E25R0012-2525M-CX24-3 A140-200