Lemorn Tooling OÜ

,

Estonia

,

Tallinn

,

Lasnamäe linnaosa, Majaka tn 26

,

11412
The company was founded in 1978 by Mr. Nusret Eroglu. Today the EROGLU Group comprises 5 companies.  EROGLU Präzisionswerkzeuge GmbH produces clamping systems for CNC-controlled metalworking machines.
As the market leader in Turkey, EROGLU is also becoming increasingly important in Europe.
Production for the entire group of companies takes place in a state-of-the-art production center in Bursa, Turkey, where the EROGLU Makina San. Tic has a production hall of 15,000m² on a total area of 65,000m². Currently, 300 employees are employed in production.
EROGLU exports high quality precision tools worldwide to 56 countries, including the EU, Switzerland, Norway, USA, Australia, China, South Africa, Iran, Japan, Canada and Russia, via its own distribution network.
EROGLU is DIN EN ISO 9001-2000, ISO TS 16949 and EN ISO 14001 certified. EROGLU attaches great importance to the training and further education of its employees. This ensures customer satisfaction in the long term. EROGLU is active worldwide with a team of 300 experts.  In the Ertem-EROGLU Technology and Training Centre, the specialists required for production are trained.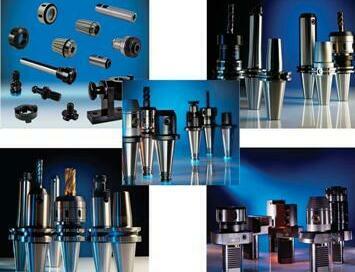 With 40 years of industry experience, EROGLU Präzisionswerkzeuge GmbH stands for reliability, quality and consistently high-quality services. With the aim of becoming the European market leader, the company is constantly invested in, and the bar is set higher and higher.
— Toolholder, Adjustable Radial And Axial
— Precision Milling Chuck
— High Precision Pull Type Collet Chuck
— Combi Shell Mill Holder
— Hydraulic Expansions Chuck
Toolholders for all machine tools with DIN 69871 (ISO 7388-1 ), JIS B 6339 (MAS 403 BT), DIN 69893 (ISO 12164-1), DIN 2080,  ISO 26623-1, DIN 69880 (ISO 10889)