Lemorn Tooling OÜ

,

Estonia

,

Tallinn

,

Lasnamäe linnaosa, Majaka tn 26

,

11412
ZPS-FRÉZOVACÍ NÁSTROJE a.s. (ZPS-FN)
Tradition of manufacture of milling cutters dates back to the 30th of the 20th century when production of tools was of the parts of engineering production of the Baťa concern. Production of tools made of high-speed steels (HSS) was commenced on the basis of preceding experience in the early 50s. This production already came under Závody přesného strojírenství (Precise Engineering Works) company known under the abbreviation ZPS world-famous in particular for production of machine tools. The subsidiary company
ZPS-FRÉZOVACÍ NÁSTROJE a.s. (ZPS-FN)
was established within ZPS a.s.
ZPS–FRÉZOVACÍ NÁSTROJE a.s. has been an independent company since June 2001. The company consists of two manufacturing divisions: Division Cutters and Division Heat treatment.
Long-term tradition and experience, high quality of products, dense distribution network and favourable prices help to maintain a high share of the domestic market and continuing growth of export in demanding, mainly European markets. ZPS – FRÉZOVACÍ NÁSTROJE a.s. is the biggest czech manufacturer of milling cutters made of high-speed steels. Germany is a dominant export region nowadays. The offer of services in the field of thermal processing of tool steels and other metals that includes in particular hardening, tempering and ion (plasma) nitriding has a great importance in the scope of regional activities of the company.
Production of milling cutters developed from the historically oldest part of the company. Its head office is situated in the building No. 71 of the industrial premises in Zlín.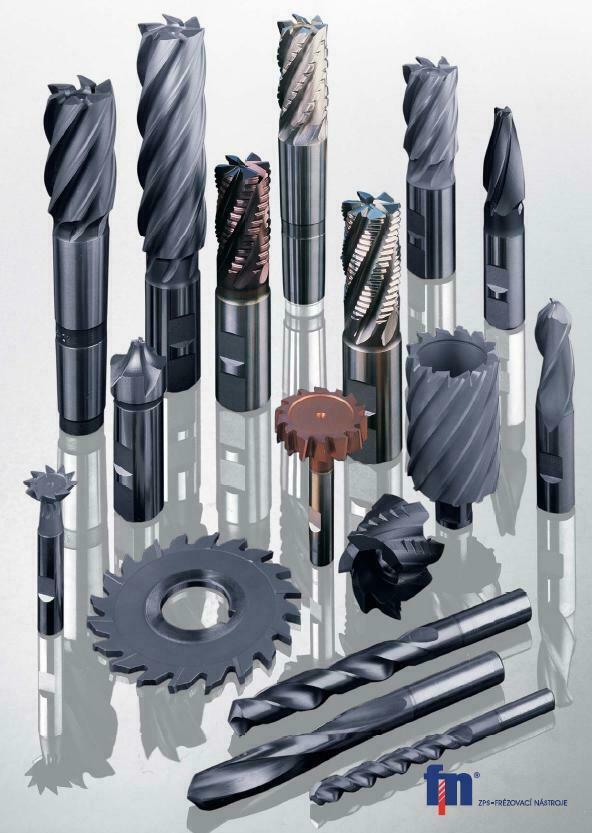 Milling cutters made of standard high-speed steels such as HSS, HSSCo5, HSSCo8 and HSSE-PM are a subject of production. To improve a use value of our milling cutters, we offer the TiAlN universal coat as a standard part of our production range. The milling cutters comply with DIN and ČSN or potentially PN standards.
The production range includes a wide offer of not only shank milling cutters (plain, slotting, copying ones) but also cutters with Morse taper, steep taper, form cutters with both shank and hole, disk cutters and last but not the least, special customized milling cutters.
— Angular and radius cutters