Lemorn Tooling OÜ

,

Estonia

,

Tallinn

,

Lasnamäe linnaosa, Majaka tn 26

,

11412
W&F Werkzeugtechnik GmbH.
As one of the first tooling manufactures, W&F recognized the need for modularity in turning technology in 2004. With decades of experience in the field of precision tools for milling machines, W&F began the development and production of modular toolholders for lathes. With the modular "WFB" quick-change system, W&F sets new standards in terms of precision, stability and process reliability. The highest quality standard, durability as well as maximum flexibility of our products guarantee you an economical production.
The focus of our trading is on our customers and our employees. Our goal is to continuously optimize the constantly growing demands in manufacturing as well as in the workflow with our skilled and motivated staff.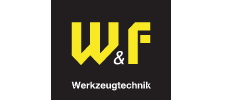 Trustworthy and close cooperation with our customers and suppliers is being practiced at W&F. In the development of our driven and static tool holders for turning technology and milling technology, we do not compromise on the quality of our products.Our developments and innovations are made by practitioners for practitioners. It is our aim to expand our market share in mutual respect and trust to our customers and our employees.
— Swiss-type turning. Citizen DMG MORI Hanwha Maier Star Tornos Tsugami
— Multispindle technology
— Modular turning holders
— Driven tool configurator
In the field of short part turning technology, W&F offers a variety of driven tools for various machine manufacturers. Our driven drilling and milling heads are equipped with the high-precision, modular quick-change system WFB. Alternatively, we also offer tools in standard monoblock variants. Whether small or large series - with the modular quick-change system WFB for short part turning machines, new unimagined machining possibilities are emerging. Precision and productivity are always the first priority.
Tool program for CNC lathes
Axial drilling and milling tools 

Radial drilling and milling tools 

Axis-displaced and recessed toolholders

reduction ratio up to i=2:1

holders with internal cooling up to 120 bar

Axial and radial drilling and milling heads

Tools with internal cooling up to 120 bar

Speeders with up to 18.000 rpm

Modular thread whirling tools
Program includes driven tools in a wide variety of designs for all current machine manufacturers and their series: Citizen/miyano DMG MORI Doosan Emco Emag Haas Hardinge Index Traub Nakamura Mazak Okuma Machines with Sauter-Revolver Spinner Star Tsugami
In addition to the standard program, W&F also offers tool holders in up to five different lengths. Customer-specific solutions are also one of the strengths of W&F.
End mill holder DIN 6359. Weldon: For clamping tools with parallel shank DIN 1835 Form B. Whistle Notch: For clamping tools with parallel shank DIN 1835 Form E
End mill holder DIN 6359 W&F-Line. Weldon: For clamping tools with parallel shank 1835 Form B
Milling machine arbors DIN 6358. For milling cutters with longitudinal or transverse drive (for cutters with tenon or clutch drive)
Milling machine arbors DIN 6357. For milling cutters with key drive
Adaptor sleeves DIN 6364. For morse taper shanks with draw thread DIN228A
Holding arbors. To take milling cutters
Reduction arbors. To hold taper holders DIN 2080/DIN 69871 – MAS BT
Master shanks. To hold tools with shank DIN 6327
Boring bar-blanks. For making special tools
Tapping head quick-change